Already an online seller? You will probably know about WooCommerce and warehouse management.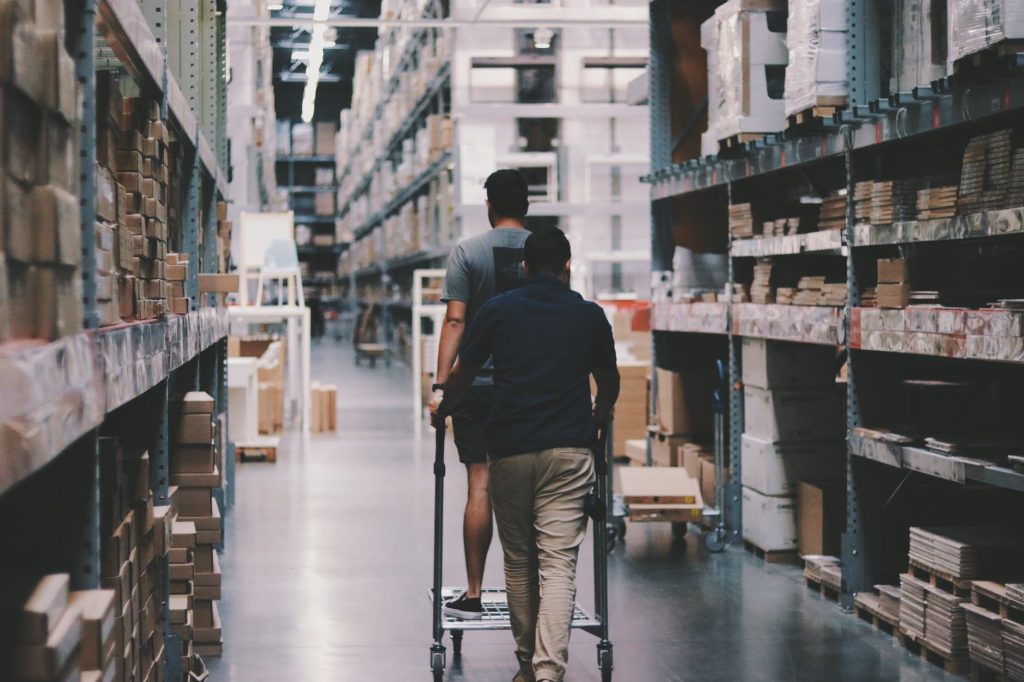 What is WooCommerce?
WooCommerce is one of the most powerful eCommerce shops in the world.
Once you land on the WooCommerce.com website, you will see:
Woocommerce-the most customizable platform for your online business
Yes. It's a popular WordPress free plugin. It helps turn your website to a multi-functional online store with lots of features and design tools and start selling online in a better way.
Basic Features of WooCommerce
Now let's outline the three most important features you need.
Inventory management
Order management
Shipping management
But one minute! Don't you want to correct me? Whether I haven't missed a valuable feature?
Of course, I have missed Warehouse management.
Don't you know why?
Give me just a few minutes to provide you with a very detailed explanation.
Imagine you just started using Woocommerce as a part of your business. You put your products on it, added prices and began to sell. "What's a pity", you think. "I did a great job".
Sorry, but not.
Just having a Woocommerce account, isn't enough to move in the market and keep high levels.
Yes, of course, I'll agree with you if you say one should have good quality at first. But never think that having good products and even low prices will bring you endless success.
Starting and having is not as essential as managing and controlling.

Why is Warehouse Management so important?
Thus, unless you have proper inventory management, you won't succeed. Especially it is not perspective when you have multi-located stores.
How will you manage all these products at the same time?
How will you keep balances between warehouses?
Besides these, there are some unexpected situations such as low-stock, out-of-stock, overstocking, etc.
As a matter, you should be too attentive not to let these occur.
Now everyone will ensure that warehouse management is a too important thing.
But you will be surprised if I say. In spite of this necessity, WooCommerce doesn't suggest multiple warehousing for its users. For that, you should switch an additional plugin. Only then you will be able to create and manage different warehouses and automatically control your stock levels.
At the first side, it is simple and ok. But on the other hand…double trouble.
Not falling in thoughts, I'll give you another variant. It is more effective and gives the best results.
I mean cloud-based inventory management software.
Nowadays it's a must to have cloud inventory software linked to your business. They all cooperate with sales channels in order to solve the problem of warehousing and make it easier with no additional costs. Good results are too visible.
Due to its authority, Woocommerce is one of the first integration of this kind of software.
So, I'll suggest using any cloud-based software.
eSwap Warehouse Management for WooCommerce
For example, eSwap. Being a powerful cloud-based inventory management system, it acts as a third party between WooCommerce and customers.
It comes to help you coordinate your warehouse management.
It will successfully manage your stocks among multi-location warehouses in real-time. You can take orders and sell products without losing any data.
In eSwap, real-time updating function works fantastic.
It's not less important to have warehouses in different locations with different products.
All sellers appreciate this opportunity since demands differ from cities to cities, countries to countries.
Through eSwap's analytics, you can understand how to allocate your products through special warehouses. Thus you will get more availability.
Generally, first of all, it's important for your customers. You will successfully fulfil their demands on time.
They will get orders more quickly. Moreover, the shipping costs will be lower. One more thing! They will be free in a choice from where to buy.
Many other functions are for you. They control stock levels. These are automated announcements and alerts.
They find an overstocking or low stocking and warn you immediately. Even there are functions that automatically move inventory from one warehouse to another if there is disbalance.
As we already said above, eSwap is integrated with many other powerful marketplaces. So you can cooperate not only with WooCommerce but with all the other channels at the same time.
Finally, the main goal of these functions and innovations is to reduce all possible human errors. That is a great problem for all times.
Never is too late to start.
Just now sign up and get rid of hundreds of problems.
Let inventory software work for you instead of wasting your money and efforts on time-consuming processes. Hurry to get 14-day free trial.