Time flows, the world develops, and it's not a secret that today's technologies, especially the components of automation, mobility and personalization, are the leading categories everywhere. B2B (the manufacturers, wholesalers, distributors) like any other branch of business have realized that they should invest more in e-commerce. At least they expect to have online sales growth within the upcoming five years. So Quickbooks for B2B can be a perfect solution.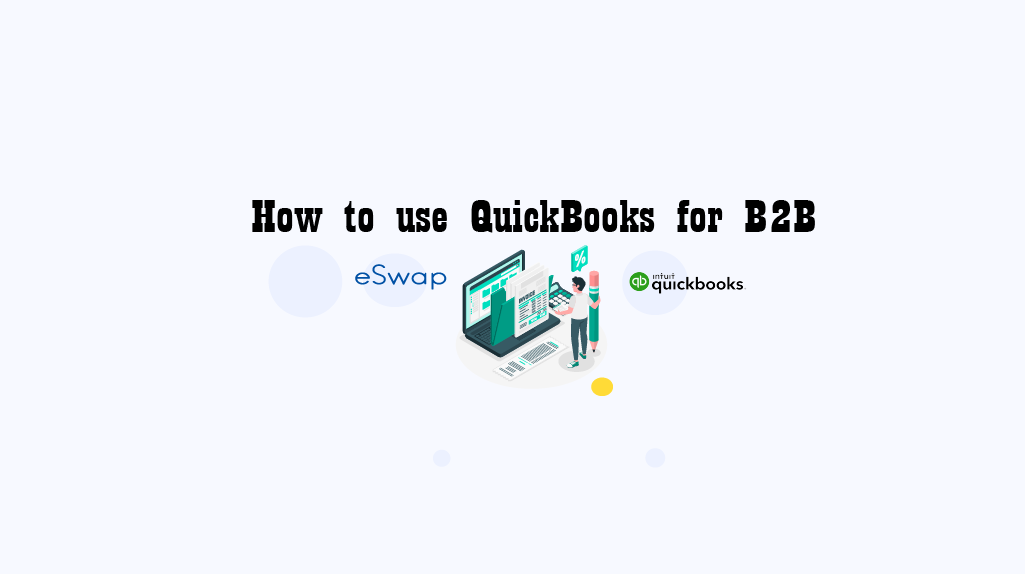 With the transfer from offline systems to the online, new technologies started to stand out. Management systems changed as well. One of the main popular ways of running a company's accountancy becomes QuickBooks – the financial software has the opportunity to be integrated on different order and inventory management platforms. This makes sales automation easier and gives customers more excellent options than before. 
Let us see in detail how to upgrade a business with the help of QuickBooks order management, mostly presenting the key points:
Quickbooks for wholesale distribution

Setting up QuickBooks for wholesale, 

Wholesale billing for QuickBooks,

The use of Quickbooks for B2B
Quickbooks for B2B distribution

Wholesale is the business model that represents the selling and buying process between the merchant to the other businesses or individuals and only after to the end buyer. 
When starting a small business, many people are kind of afraid to enter wholesale. It takes more time and effort, and logically it is somehow reasonable. The retail industry can be a starting point, but any business holder should realize that the business should grow in some years. And wholesale is a massive opportunity for this. Today there are thousands of platforms which make everything for automation and acceleration of all the wholesale elements. SaaS solutions, like our platform eSwap, are very efficient as an end-to-end supply chain solution provider. 
The supply chain is, undoubtedly, a complex structure that includes accounting as a critical aspect. The leading solution to run a thriving wholesale business online one has to be useful in technologies and online solutions. The processes of order and inventory management are specific and require a superior approach, especially in accountancy. 
Setting up QuickBooks for B2B

Quickbooks is one of the most easily used and popular accounting software. It allows for integrating it with inventory management platforms and be run quickly and effectively. eSwap, as already mentioned, gives all those opportunities. Using the QuickBooks integration with eSwap, you will get access to all your levels of inventory, as well as stocks in real-time. You can manage your inventory and orders according to the stages of their fulfilment. There is also an opportunity to see committed, available, also incoming and outgoing stock. You can automate all the processes of your team. They will know when to pick, pack or send out a specific pack of items. 
Invoicing and reports are also the key components of QuickBooks which you can instantly get with the help of eSwap. The automated integrations can immediately do all the accountancy which needs to be carefully done by the team members taking long hours. No matter the number of sales channels, warehouses or various currencies. 
eSwap offers a wide range of integrated e-commerce channels. So no matter if your order comes from one, two or more channels, our platform gives you all the data – payments, invoices, purchase orders every day. The data later can be available both on your eSwap account and on the channels you used. Also, you can manage and see everything right on the go whenever needed with eSwap mobile application. 
Wholesale billing for Quickbooks
There is a wholesale billing program on QuickBooks. This program allows having discounts to the new users of QuickBooks. This price can be paid by the new user or by another user. In case the client is paid by another user, this user gets billed monthly. If the client pays himself, there is a pass-along discount given by another user. The list of the plans and billings is not stable, so it changes from time to time. Let's present the two types of wholesale billing for QuickBooks below.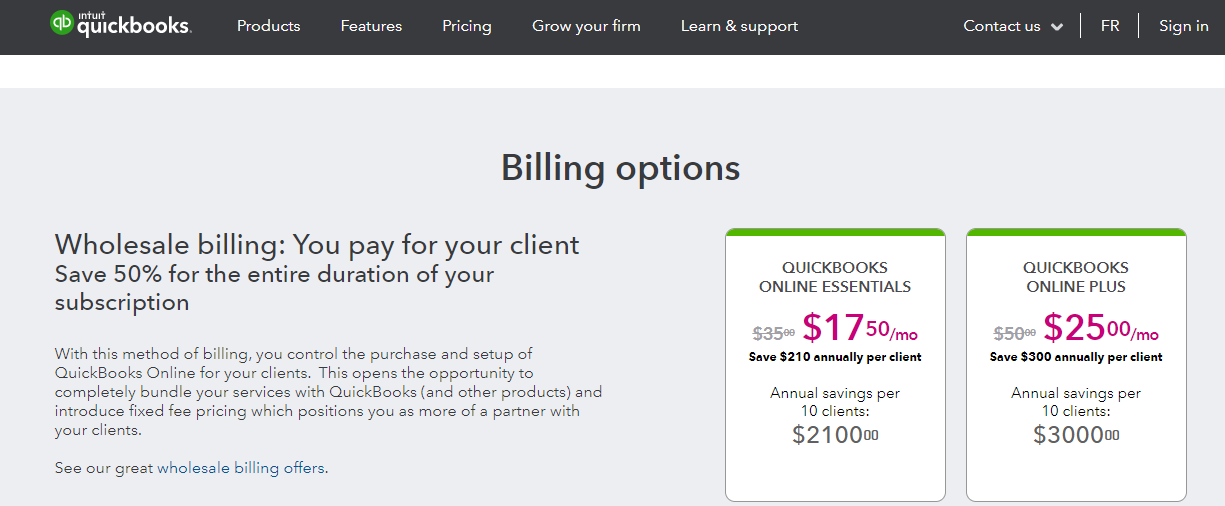 The use of Quickbooks for B2B
Real-time Inventory Control
Like for any other type of business, for B2B commerce, it is crucial as well to keep track of the inventory unless you want your customers to decrease because of you being out of stocks. Planning the list is vital for maintaining the stores and all the processes in order. As already mentioned, all the accountancy done with Quickbooks will be more effective when combined with a robust inventory management system. When the customers order items, they immediately update and appear in your QuickBooks. Thus you and your customers can see the stock levels in real-time, you can show if listings are not available so that you can get rid of unpleasant situations like explaining to customers that at that moment you are actually out of stocks.
Financial Management
Financial management is one of the most outstanding issues when running a business. Of course, nowadays it has become easier to keep control of this part also and organize everything online. You'll save time, minimize errors using the data entry software. And Quickbooks integration comes to help here as well. 
The benefits of financial management:
Inventory tracking,

Expense tracking,

Financial report creation,

Budget analysis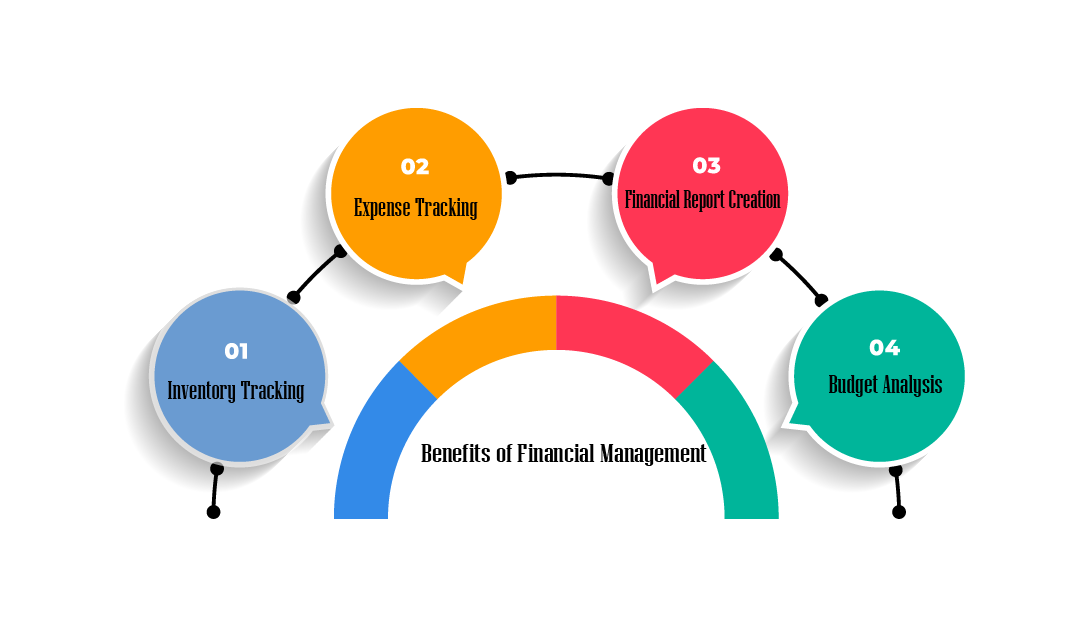 Order Management System (OMS)
Order management is the most important of the B2B branches. Quickbooks is the number one application needed for order management. The users would certainly like to have clarified ways to see products, place orders, track the shipments. And here again, we would mention that integrating Quickbooks with eSwap you'll get immense help in having your OM in the right place. Check out the features for B2B, see the pricing, as well as try the demo version. In case of questions and more info contact our customer support or find information in help. 

The benefits of OMS
 Easy customization of order forms

Access to history

Order tracking

Manual error minimization 

Mobile and tablet access
E-commerce, being one of the top commercial categories, is a complex and multi-featured structure. No matter your business is B2C or B2B, much effort and patience is needed. The most challenging part can be accounting and reporting, so Quickbooks or a similar accounting application (like Xero) is essential. If you choose it, keep in mind that our automation inventory management software eSwap can also be of great help to you.