The holidays are coming and if you as a business holder, retailer or wholesaler, have not thought about your holiday marketing strategy, then better late than never. I mean, now is the best time to think about holiday marketing strategies and develop a plan on holiday marketing ideas. In this period, sales and revenue can be twice (and even three times) more.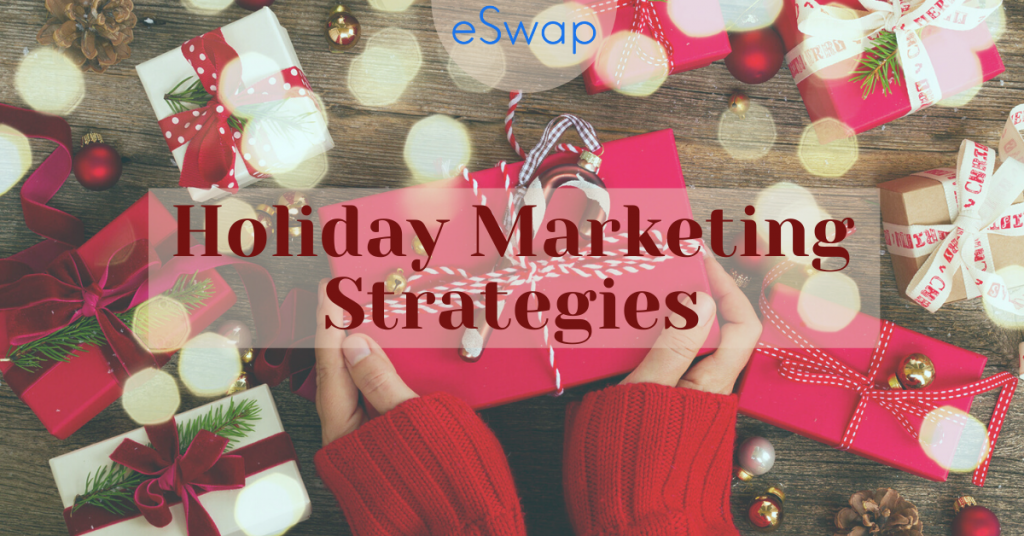 Holidays Marketing Strategies on e-Commerce
Holiday shopping season is the most beneficial for all the business owners. No matter if you have an online business, retail store or you are a B2B representative, holiday marketing is the opportunity that should be used by everyone. You can sell out your products in so many new ways that you'd never even think to try. The list of 10 best holiday marketing strategies and tips will help you get higher profit and be satisfied with the season. 

10 Best Holiday Marketing Strategies and Tips
Use email marketing as a marketing strategy
One of the most popular marketing strategies – email marketing can do wonders. Sending promotional offers via email right on time will lead to the sales increase. One important thing is to remember to send it not just on the day, but before it (at least one week before). And also do not overuse this technique – no one likes getting spammed. Do not forget to use a holiday-related and festive design.
Use social media marketing
SMM is a well-known marketing tool, as well. And on the holiday season, it is also mighty. It shifts the attention even of those users who do not intend to buy right at that moment. Indeed, it would be best if you planned this strategy in details. Visuals are of great importance, people will notice you with it, and your service and items will become famous thus.
Festive promotions based on the themes
Any holiday has its theme, and you can bring interest by merely using those themes. Theme-based promotions become a must-do activity. So you'd better customize your shop, website, products and listings based on the holiday theme. How to optimize an online shop? The most elementary thing to do: add snow to your page. Change your display and windows to look more attractive and festive. This will give you maximum conversion. 
Imitate urgency
Usually, it's not always possible to persuade your customer that this is the exact time to buy some actual product. So do not miss the opportunity that holidays give. The sense of urgency can be proven by the fact that everyone is rushing to buy gifts. When people see on your landing page or in email promotions that time is running, they realize that they should press the "buy" button as quickly as possible.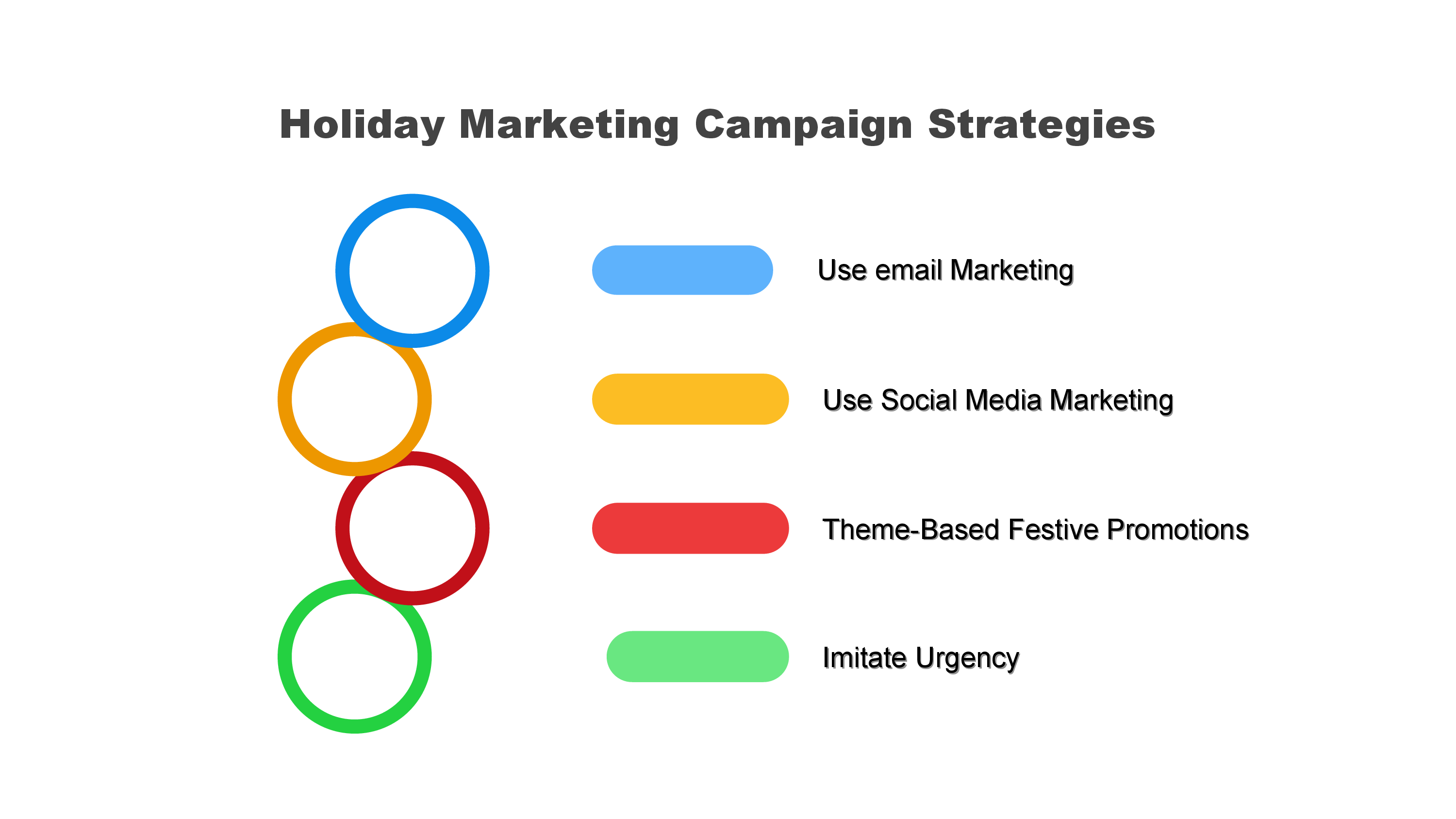 Cooperate with brand partners in the frames of holiday marketing
The idea of brand corporations can become amazingly budget-friendly. Brands are of course more popular and cooperating with them will give you a chance to increase your popularity as well. You as a business holder will thus have an opportunity to reach out to a larger audience, consequently having higher profit margins. 
Organize giveaways and contests
Any holiday is undoubtedly time to give presents. You can give some to your audience and customers as well. They will feel appreciated and essential for you, and no doubt will enjoy the experience. And it would help if you organized in a visually attractive way. And keep in mind: the promotions should also provide value; otherwise, you'll lose your conversions. 
Offer bundles
Holidays are a time when almost everyone is looking for the most pocket-friendly way to find a present. A very famous and attractive suggestion as a holiday marketing campaign is selling in bundles. That means a combination of some products (usually related to each other), packages and boxes at a lowered price. A best practise is also the use of "mystery boxes". It contains random products, after revealing what's inside, the buyer, of course, finds items with less price. 
Lead the customers to referral programmes
No customer is not eager to have a discount. Mostly a one that is given by a friend – the possible purchase becomes more reliable thus. You can have a fixed-price offer or a gift-card and certificate. This method is incredibly profitable and working. 
Provide FREE shipping 
For the majority of people, delivery is the most frequent reason to shop online, mainly when it is free. Maybe you do not always use the free shipping method. But in the holidays at least, you can include the shipping price on the item cost. People are more likely to choose an item with a higher price but free shipping then a lower-cost thing with an additional shipping price. They will enjoy it for sure. 
Use Flash Sales as a holiday marketing strategy
Flash sales became expected with the growth of shopping days like Cyber Monday, Black Friday. People are aware of such an opportunity. So they hope it to take place anywhere and on any holiday. Flash sales are a widespread practice that can last for hours and even for some days (not more than three). Do not miss the opportunity to attract more customers. 
Almost everyone is waiting for the holidays to become a little bit happier. The sellers become more satisfied when they have higher sales and more customers. If you, as a business owner, use the tips suggested by us when building your holiday marketing, you'll undoubtedly harvest the result as maximized profit. 
Holidays are always crazy and full of so many things to do. Retailers have to manage everything on time. Inventory management, stock management, order management, accountancy – you should track all these points quickly and with quality, even more than usual. If you do not think of automation of your workflow now, on holiday sales, you'll certainly need it. eSwap will come to help as always, hurry to join now.