This article is just for you if you are looking for the answers to "What are the Requirements for Effective Inventory Management". And as you are on your journey to finding the perfect inventory management software that satisfies all your needs, we will also suggest a professional platform at a reasonable cost. Read on to get it.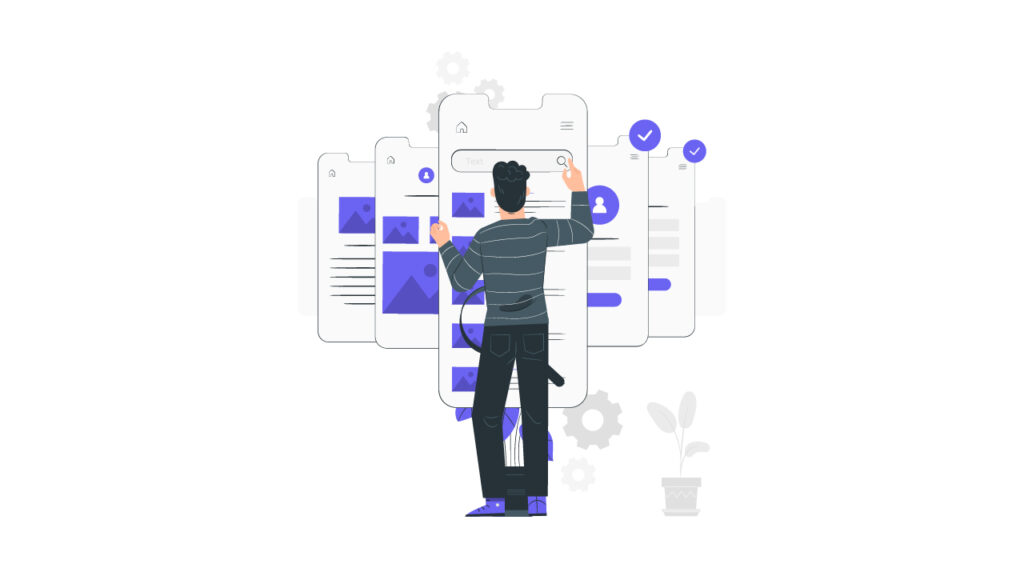 First of All, What Is Inventory Management System?
Inventory management software is a modern must-have for eCommerce businesses selling or wanting to expand to more than one eCommerce platform. The software keeps track of products, sales, and customers from a central location so businesses can effectively manage their online inventory.
In more simple terms, if you sell on more than one eCommerce channel (let's say you sell on eBay, Amazon, Etsy, etc.), an inventory management software would sync with all your sales accounts, regularly update all your sales data from those accounts and display all your needed statistics in one dashboard. 
This means you do not have to manually check your stock, sales, and orders on each channel separately, as the software does it for you. Additionally, if you want to add or remove any SKU from your sales listings, you can do it from the software in one go, and it will update your stock levels on all channels accordingly.
Effective inventory management allows businesses to increase sales volumes. Besides, it enhances overall business productivity. Effective inventory management will lead you to enhanced inventory visibility as well.
Inventory management is a universal tool equally relevant for small brick or mortar stores or online eCommerce giants. Once you have proper inventory management, you can conduct business development strategies, devote your time more to your sales growth.
So let's now find the answers for "what are the requirements for effective inventory management?" and how to find the best one for your business.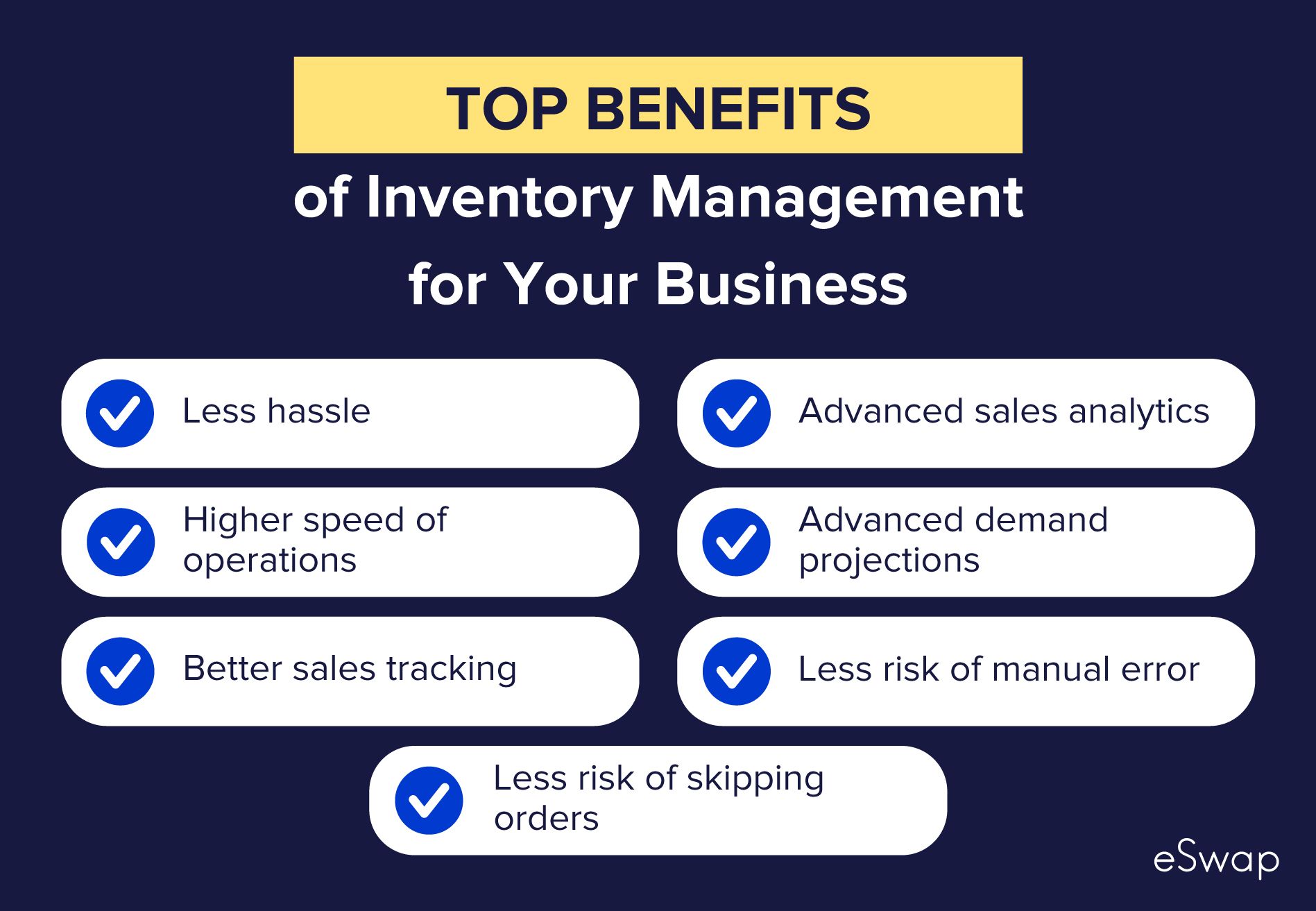 What Are The Main Requirements You Should Have Before Buying an Inventory Management System?
Remember, investing in inventory management software should make your life easier. So the first point in your buyer's checklist should be getting a versatile tool that performs complex operations for your business yet is easy to use by humans. Yes, we guess this might be too vague instruction for finding the right inventory management software. So, here are more detailed requirements you should watch out for when choosing your eCommerce management solution. 
Inventory Tracking b
Real-time updates on sales data

High accuracy

Tracking across multiple locations

Order tracking

Low stock alerts and notifications
eSwap's Approach to Inventory Tracking
eSwap works as a central database via the inventory management software feature. Once you integrate your shops, you can arrange a seamless syncing of product data between all your connected sales channels.
Inventory management software should provide businesses with proper stock visibility. This means that companies should have real-time updates on their sales data to make accurate decisions. The software should also track inventory across multiple locations so businesses can get a complete picture of their stock levels. Additionally, the software should provide order tracking so businesses can keep track of their inventory and ensure that orders are being fulfilled properly.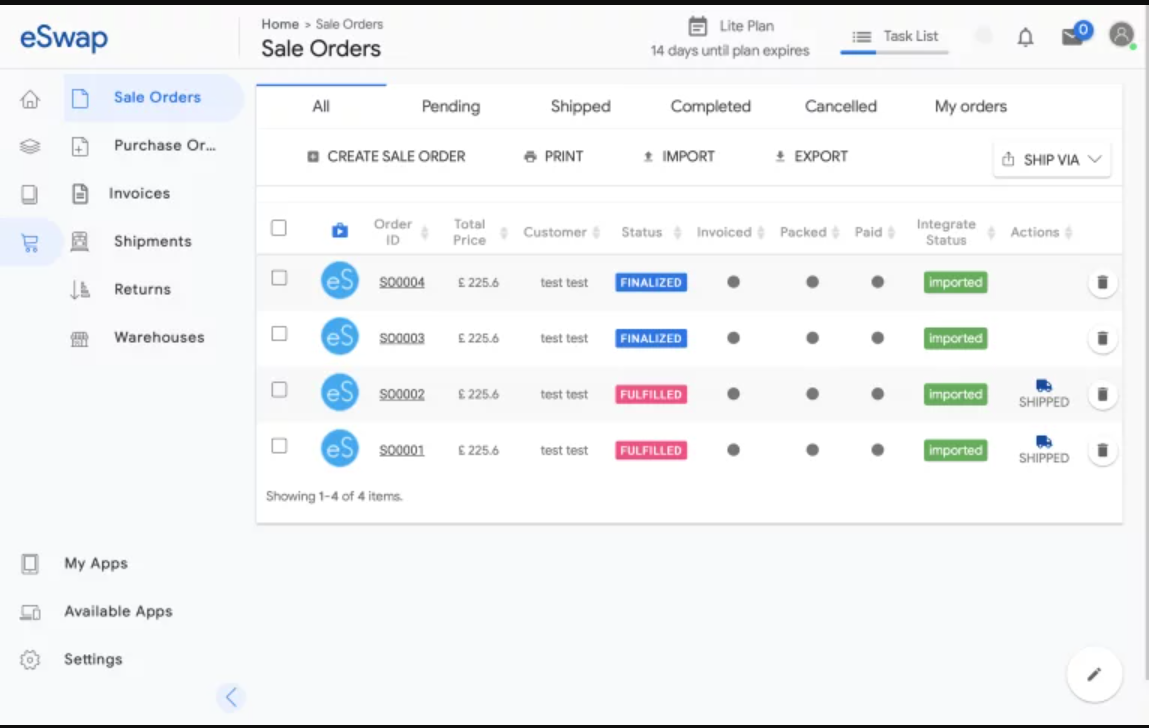 Imagine having stock on sale on eBay, Amazon, Shopify and many other sales channels simultaneously. Tracking them manually is going to be a huge problem. There is no way to catch up with all the data syncing. That's the way you run your business without the risks of overselling or running out of stock. This is why inventory tracking is another requirement of effective inventory management.

Accurate Reporting b
Real-time sales analytics

Detailed sales reports

Detailed purchase & return reports

Reports for different channels separately

Reporting of the overall stock
One key inventory management system requirement is the ability to produce accurate reports. The system collects a lot of data from different channels. This data should be used to generate reports that give businesses insights into their sales, stock levels, customer behavior, and more. The right inventory management system should allow you to see the performance of your overall stock and view performance per separate channels if needed.
eSwap's Approach to Reporting
eSwap provides detailed data on your stock performance, including total sales, profit, and returns broken down by different channels. Inventory reports allow you to see stock movement per location, current stock levels, and previous history to understand the demand trends. Sales reports break down sales per customer or location and period.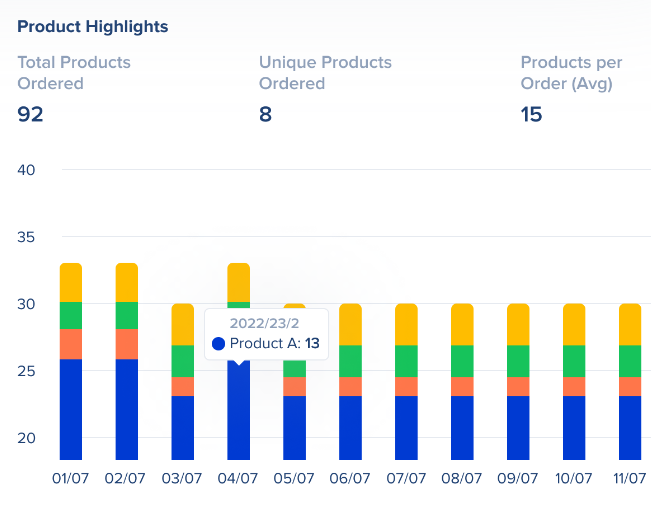 You can also get an overview of your purchases, including the PO history broken down by vendor or product. Additionally, reorder report will help you understand which products need to be restocked. Last but not least, eSwap provides return reporting to help you keep track of return requests, refunds, and cancellations. Anytime you need more granular data, you can easily export it to Excel for further analysis.

Accurate Demand Forecasting b
Robust analytics on the sales history

Detailed projections on the future demand

Preventing overstock or understock
Inventory management systems should help you analyze the customer demand and supplier lead times first and then order the appropriate stock volumes. In that way, you can ensure you won't end up with obsolete inventory. Similarly, you can rest assured you will not end up with excess inventory.
eSwap's Approach to Demand Forecasting
eSwap relies on accounting to make the right order decisions. Accounting software solutions like Xero and Quickbooks make the overall process significantly easier. Allowing its users to integrate Xero and Quickbooks to inventory management, eSwap possibly avoids all the guesswork of paper reports.
A better understanding of customer demand, real-time stock updates and accurate accounting help make better business decisions. Besides, you can have immediate access to any section of your business data without a need to search something on the large paper reports.

Multichannel Listings b
Centralized inventory control

Automatic inventory updates

Real-time sync with other sales channels

Bulk listing
Main inventory management system requirements also include allowing the seller to list products on multiple channels without extra effort. The system should let you manage inventory levels on the main marketplaces from one central platform. This will save businesses time and ensure that their products are always in stock on all channels. Additionally, you can manage listings and pricing for all your SKUs from one dashboard. 
eSwap's Approach to Multi-Channel Listings
eSwap is your centralized platform for listing products on multiple channels. You can list products on Amazon, eBay, Shopify, and more with just a few clicks. Whenever you need to list a new product for sale, upload product information in eSwap and just once. eSwap will take care of the rest and make sure your product is listed on all channels with consistent information.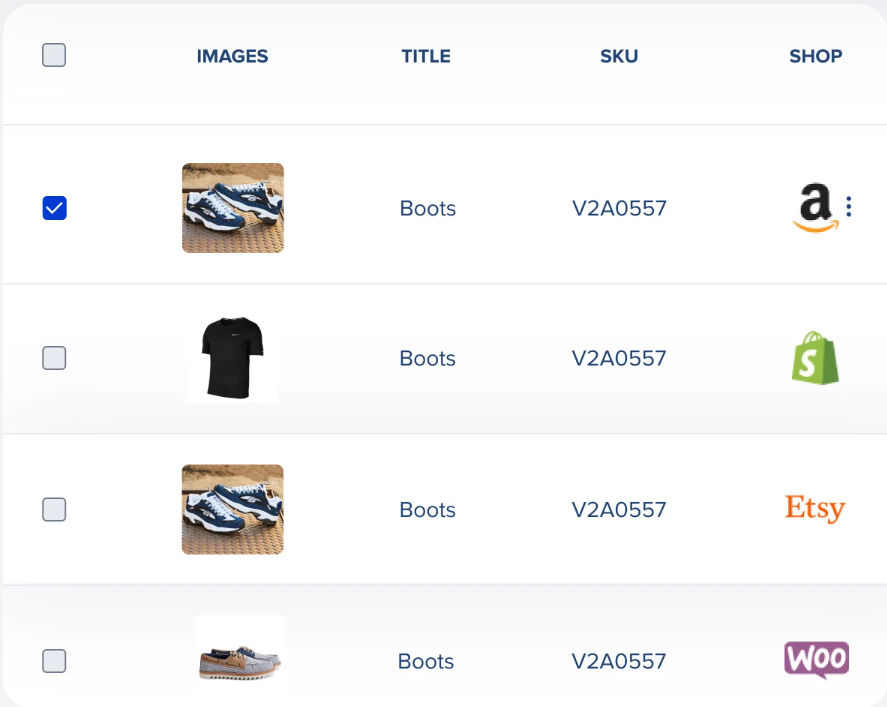 Similarly, if you want to change the pricing or description of a product, you can do it in eSwap and the changes will be reflected on all channels. This way, you can be sure that your products are always up-to-date and you never miss a sale.  Also, you can rest assured there is no inconsistency in the product information across channels, which can lead to confusion and lost sales.

Additional Inventory Management Features
Batch Tracking
Inventory batch tracking starts from tracking the expiry dates to finding out the defective products. In addition, you can find the order return rates for certain batches. Batch tracking helps improve quality control. Once your manufacturer chooses to issue a recall, the product recalling with batch tracking becomes seamless.
Once you enable the batch tracking system from eSwap, the same operation will be available for you.
Dropshipping
Dropshipping is a well-known order fulfillment method when you don't necessarily need to have stock in your warehouses. Instead of keeping it on the shelves, there's a third-party supplier to ship the products to the customer. Besides, it's less risky as you make expenses only after ensuring that they have purchased the product.
Earning passive income while dropshipping is another benefit of the method as practically you will not need to pay for the shipping costs. This model works more effectively than the traditional retail model if you find the right products and vendors.
This business model for order fulfilment is one of the fastest-growing ones in the industry. If your inventory management software provides you with dropshipping automation, you're good to go.
Final Thoughts
Integrating automated inventory management into your eCommerce practices does not require significant investments from you. All you need is to register an account in an all-in-one inventory management software and link all your existing sales channels to the dashboard. The inventory management system will automatically implement all the rest. 
Head to eSwap to access an easy-to-use and intuitive software to save a lot of time that you would otherwise spend on traditional inventory management approaches. Have 24/7 immediate access to your stock updates with real-time syncing.