Inventory visibility is a key to successful inventory management. It allows the eCommerce sellers to have accurate stock updates regularly.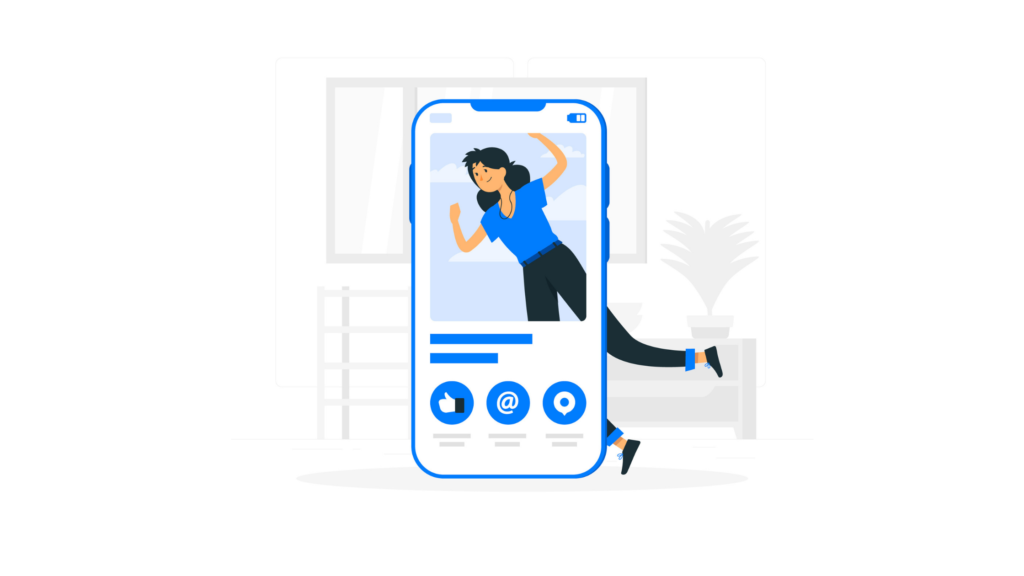 Any new eCommerce seller should be aware of all the benefits that stock visibility can offer them. Relying on taking care of your stock management in excel sheets as your sales volumes grow will lead you nowhere.
Your inventory planning should be as accurate as possible.  It is acceptable only via an accurate, just in time inventory management systems. That's the way you can enjoy the benefits of eCommerce business automation.
Stock visibility includes improving sales efficiency. In other words, you can eliminate the cases of overselling or understocking. Besides, you can lower the stock keeping costs. Reducing inventory shrinkage is another asset. And all of those benefits are just a few among the rest that the just in time inventory management systems can offer.
With the help of this article, we will find out more about real-time inventory management systems. We will focus on showing it in practice via showcasing eSwap's software features. We will understand how exactly the real-time stock control system will work for you from eSwap.
Let's now discuss the top benefits one by one and understand the value they can offer you.
Efficient Time Management
An efficient time management system is the key to success for any retailer. Accordingly, time is what you should value the most above all. It refers to anyone. Started from small brick and mortar stores to huge eCommerce giants value the importance of proper time management.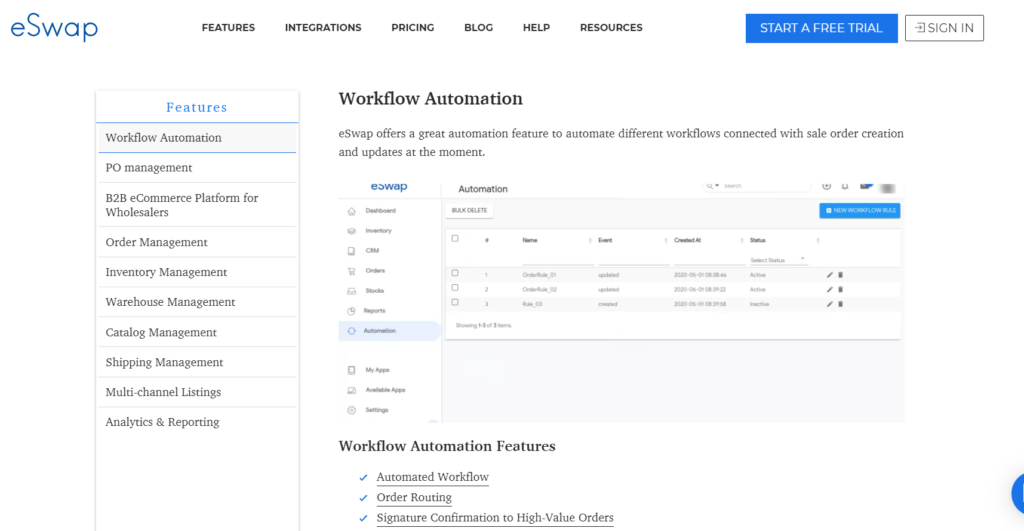 eSwap offers the workflow automation software solution for that purpose. It helps to automate different workflows connected with sales order creation and updates at the moment. Your workflow automation assumes managing the order routing first. Order routing is about managing the sales across multiple warehouses, for example.
With the age of Artificial Intelligence to promote eCommerce sales, everything becomes logical. Businesses now rely on AI to do particular day to day repetitive tasks. It may include tasks like sending emails or answering FAQ by the customers via chatbots.
As an AI enticed Software eSwap does the same task for you. It helps to automate all of your repetitive tasks. So that's the way you can save more time on your decision-making issues other than taking care of these repetitive tasks.
Sales Predictability
Inventory visibility helps to get better data on your sales. It mainly refers to future sales predictions or demand forecasting. Demand forecasting will help you predict the amount of stock that you will be needing to provide at each business cycle.
But how is that possible? You can get real-time stock updates only if you use inventory management systems. In that way, you can arrange smart inventory replenishments as well.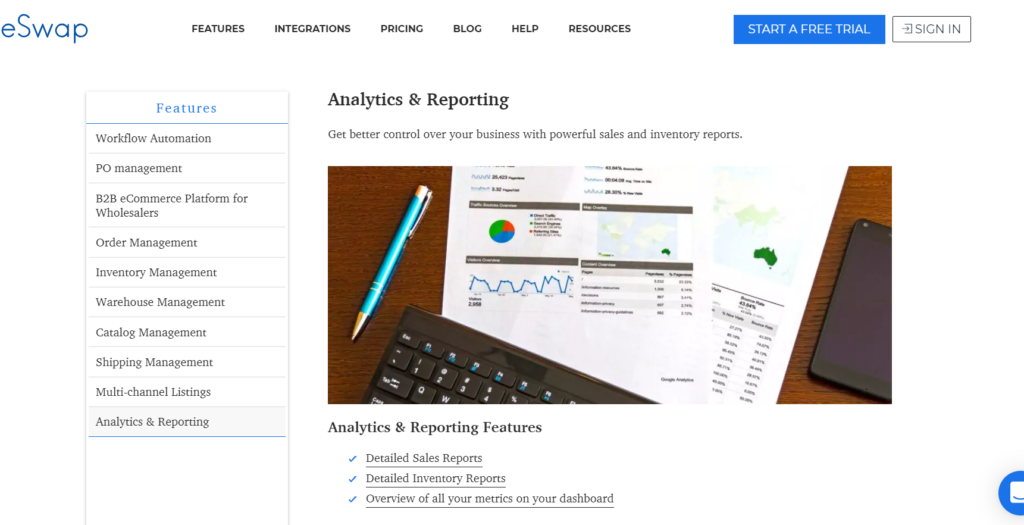 eSwap's Analytics and Reporting Software Feature provides all the necessary information about your sales procedures. With detailed inventory reports,  you will have an exact idea of how much stock you have in hand. Besides, you can view your inventory value in each location. The reporting system allows the eCommerce sellers to view the total sales, profit and returns broken down by different channels.
Inventory Visibility & CRM
No matter big or small, businesses seek better CRM. Inventory visibility helps to attain it. Firstly, it provides better insights into your inventory levels. Secondly, it helps to provide the stock on time.
As long as you can make the right monitoring of trends, it's possible to meet the customer demand. As referred to your bottom line, it's good to develop a more local client base. The sellers can easily calculate the safety stock and avoid the stockouts.
Enhanced Internal Communication
Inventory visibility helps to maintain your employees better. As long as your staff has the right inventory data they can save a lot of time. Your employees will have the right inventory levels data, therefore they will be able to manage themselves better. It basically means that your team can act quickly over certain tasks. They can implement the tasks in a timely manner. Therefore it will help the staff to prioritize their duties. 
Inventory Visibility & Shipping Costs
It is not big news that sellers depend a lot on the shipping costs. If you attain the right inventory visibility, there are no chances that you will pay more. It refers to your warehousing and logistics fees. Shipping costs can be reduced if you attain transparency. Your warehouse inventory management will benefit from it the most.
In conclusion, we can assume that gaining inventory visibility equals using a proper software management tool. That's the only way you can have the right inventory levels.  The latter refers to ending up with dead or obsolete stock.
Our software offers multiple solutions for that purpose. You can use eSwap to track your stock with real-time stock updates and all from one dashboard. Visibility is essential especially for those eCommerce sellers who sell on multiple eCommerce channels.
Imagine going through Amazon to update your Amazon stock, later turning on to your Etsy or eBay stores. If you choose to do it all manually, most probably you will lose track. It goes without saying that there will not be any stock visibility as well.
With the help of eSwap's integrations with famous eCommerce platforms like Amazon, eBay, WooCommerce, Etsy and many more your arrangement issues will be seamless. You can connect your WooCommerce store to our inventory management software for example and sync all the data immediately. The inventory levels will be the same in all of your sales channels.
Don't hesitate to start using eSwap with its 14 days free trial from now on to get better stock visibility.