Digital products are one of the best options for anyone new starting to sell on Etsy started from party printables to sewing patterns and from resumé templates, to e-books. They are good options for the sellers to earn more in a form of a passive income∗.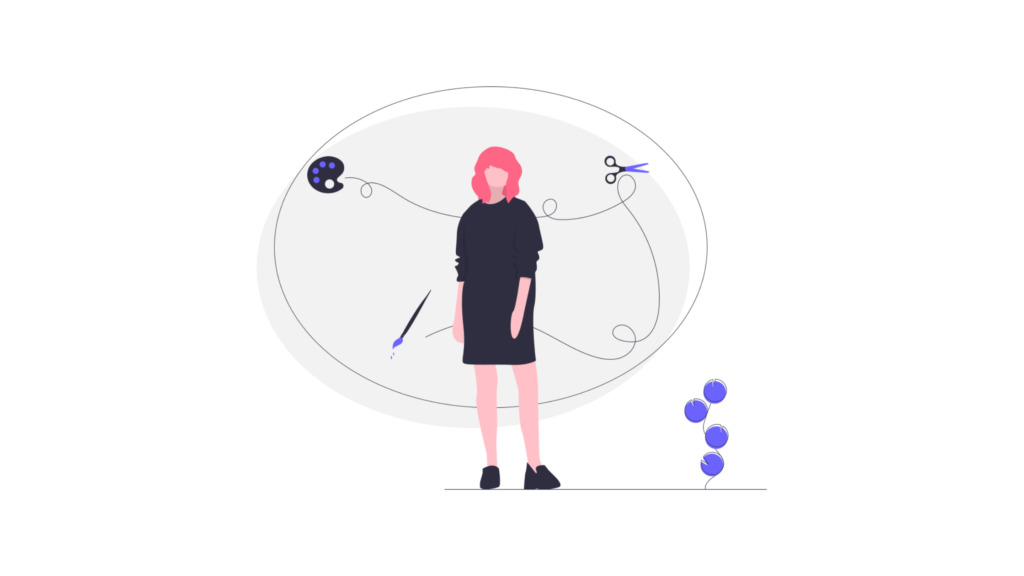 ∗ Passive income is the money that sellers make while spending little efforts on the daily maintenance of their products on sale. Here are some of the industries which bring passive income:


Rental industry

S

elling Digital Products

Affiliate Marketing

Creating Apps

Dividend stock
In this blog article let's explore the importance of selling different patterns on Etsy in this blog article and how you can benefit by selling digital products.
What is a Digital Product?
Digital products are electronic, digital files that you can sell and distribute online. They may include worksheets, illustrations, ebooks and many other different patterns. 
Selling digital content is risk-free but there are many challenges as well. Sellers may face cases of plagiarism which leads to sharper competition. Since the ideas can easily be stolen sellers have to create killing marketing strategies to compete.   
It is not big news that selling digital products is much more time & resource-saving than providing physical products. The sellers have to think about each detail when they are dealing with physical product delivery. It starts with taking care of inventory to shipping and logistics management.
In the case of selling digital products, the sellers have the option to lessen their costs and earn passive income.
The Main Benefits of Selling Digital Products on Etsy
Low Overhead Costs and High-Profit Margins
The low overhead costs assume that the sellers don't need to take care of inventory management or product shipping costs. Speaking of high profits margins the sellers attain the majority of the product price. 
Instant Product Delivery
In the world of new technologies buying and selling digital products is the easiest thing to do. Orders can be delivered without any loss of time. It is not a big problem for an average consumer to buy his favourite ebook or a new album released by his favourite artist. Etsy, as a famous place for creatives, helps both sides – the sellers and consumers to unite in one place and explore creativity. 
What Types of Patterns to Sell on Etsy?
Here is the list of digital  products you can choose to sell on Etsy: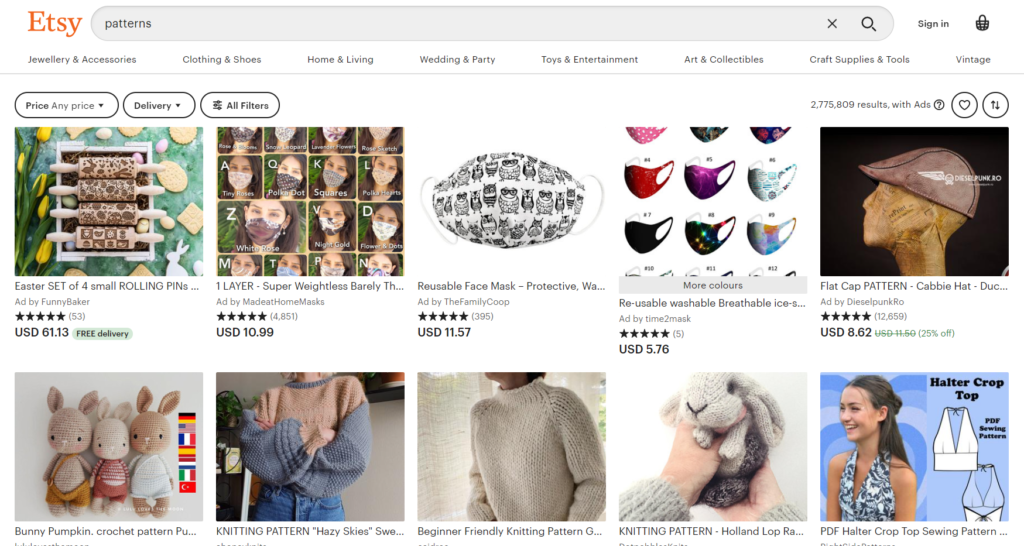 Patterns

Decorations

Planners

Gift tags

Printable artwork

Clipart

Invitations
Resumes
How to List Digital Products to Sell on Etsy?
Creating a product listing for your digital content on sale is the same as it would be for the physical products. The only difference is that the buyers have immediate access to their purchased product.
You should just take into consideration the instructions to list an item on Etsy and thereafter proceed.
Steps to Start Listing Digital Products on Etsy?
To start listing your products and sell on Etsy, you should do the following steps:
Go to the Etsy dashboard and choose the "add listing" button. You can easily add photos and product title. It is worth to mention that the Etsy SEO

for product listings matters as well. It is important to pay attention to proper keyword research while creating product listings.

 2.The next step is to add a digital product. The sellers can upload up to 5 digital files. The maximum size for each file is 20MB. Once your digital product is listed on Etsy it will appear in a list with its product name, file sizes, and upload dates. The sellers should be careful not to make any errors as Etsy doesn't allow to edit the product after they are listed.

eSwap-Etsy Integration
eSwap's Etsy Integration is the best solution for anyone trying to have better sales control. You can easily manage your multi-channel sales for your Etsy website or Etsy app within seconds. You can manage your orders, link your listings, control your inventory and a lot more with eSwap.
With the help of platform features like workflow automation, you can easily keep an accurate track of your Etsy stock. You can list products on Etsy from other channels as well like WooCommerce, eBay or Amazon.
Start your Etsy selling journey with eSwap!