Etsy eCommerce Platform
Right before starting your Etsy shop, start reviewing Etsy seller policies and fees and how to sell on Etsy efficiently and gain more income. Inevitably, you'll understand whether Etsy is the right place to sell your products or not.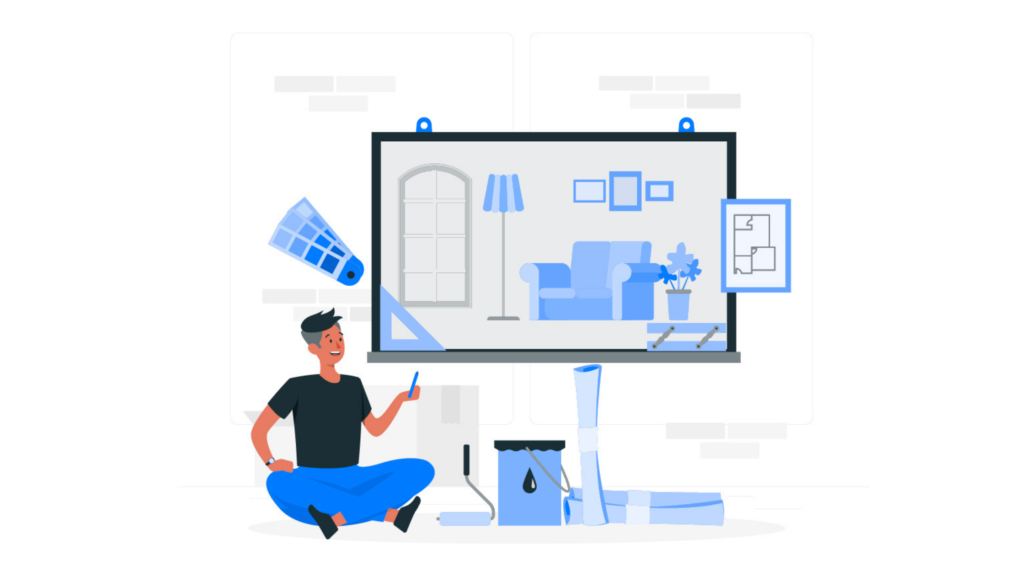 Etsy is an online eCommerce selling platform dedicated to helping craftspeople to sell their products online. The primary goal of Etsy as an online eCommerce platform is about creating an ultimate sales platform focused on selling handmade and vintage goods. 
Etsy was founded by three enterprising creators, whose aim was to bring innovation in the industry in terms of getting originality in sales channels and prepare an ultimate foundation for better selling opportunities. 
Etsy has more than 400.000 active users and tens of millions of members. Today, Etsy helps the users to obtain billions of dollars of revenue for those creators each year.
The first step to start selling on Etsy is about understanding your market niche and setting up your shop. Etsy is an ideal place for those who seek to find original or vintage products. It has many advantages, including being the sixth-largest online marketplace in the world, with more than 46 million users. 
Here is the main sell on Etsy tips which you can follow for enhancing your sales progress.
Selling on Etsy: The Guidelines on How to Start
There's a fine line between what is a recreation of a product on sale and what is original. Etsy removes the products from its selling list if they do not comply with the Etsy requirements for the originality and uniqueness. Being unique is essential to be a successful seller on Etsy. 
Here are the starting steps on how to start selling on Etsy.
Open your Shop

Complete the Shop Setup

Add Listing to the Shop

Implement Marketing and Promotion 
 Open an Etsy Account/Shop
Right before jumping to the process of creating your shop, you should start with signing in or creating an Etsy account. The next point is to add a profile picture and bio for lettering your customer engagement grow.
After creating your Etsy account, you can start using the Sell on Etsy App which is exceptionally convenient with the possibility to help you manage your statistics and orders, organise your listings as well as use it as a social media tool for the development of your store availability over your target community.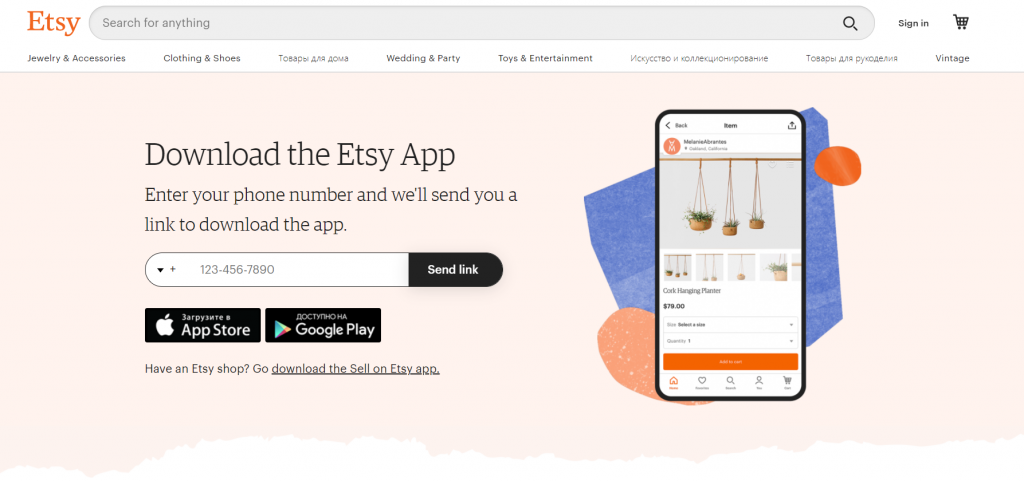 Complete the Etsy Shop Setup
After creating and signing in your Etsy account, there are several steps which you need to follow to complete your Etsy shop set up, including banner and shop's logo design creation. Once the shop is set up, you can proceed in with creating the announcements and inform your target community about your shop's existence & availability. Here are the top sections you should fill in to complete the setup:
Banner & Logo

About Section

Shop Members

Shop Policies
 Add Listing to your Etsy Shop
Once the Shop setup is arranged, you should start making your product listing for your Etsy shop, which is extremely important for the optimisation. Listing is crucial as it determines the selling progression. You should pay attention to the quality of product photo/videos, product descriptions, listing details and promotion events on the eCommerce.
Marketing and Sales Promotion to Sell on Etsy
If you have started a shop on Etsy, it shouldn't be secret that proper marketing tools for product sales matter the most. You should take care of your product optimisation first and use correct marketing strategies.
The priority should be the correct optimisation of the Etsy search. Therefore you can proceed in with social media marketing which is extremely helpful lately. Offering sales and coupons is another traditional tool for effective marketing of your products. Networking could serve another asset for you where you can use the connection between the sellers and shoppers as an advantage to have an audience for promotion.
The Top Advantages of Selling on Etsy
As you can see, Etsy is a pretty practicable place where you have the chance to earn money, work smoothly and gain a profitable revenue out of your deals. All you as an Etsy seller need is to follow the simple steps and follow the marketplace trends. Here are the top advantages of selling on Etsy. 
There is no need to set up an individual website and have special skills for the operation of your website. 

Etsy customer service provides exceptional quality and serves as an excellent relief for sellers helping them through many problems. 

Etsy easily recognises your precise work area, what you are selling, and the entire site customisation around your needs is becoming a must.

Etsy is a specialised place for handmade items and accordingly helps the customers sell the products bringing your searchable results in the front line first.
eSwap-Etsy integration
eSwap as an inventory management software enables its users to have the ability with a better performance rate due to the available Etsy Integration. 
Etsy eCommerce Integration is beneficial for the sellers as it is a great asset enabling you to have full control over your products on Etsy as a seller as it reduces the labour costs and resources, saves your time.
Our dedicated platform with all the benefits that an Inventory Management Software offers its users is ready to help you to integrate Etsy seller shop.