Many retailers refer to shipping and logistics as the same or use them interchangeably. However, they are completely different in origin.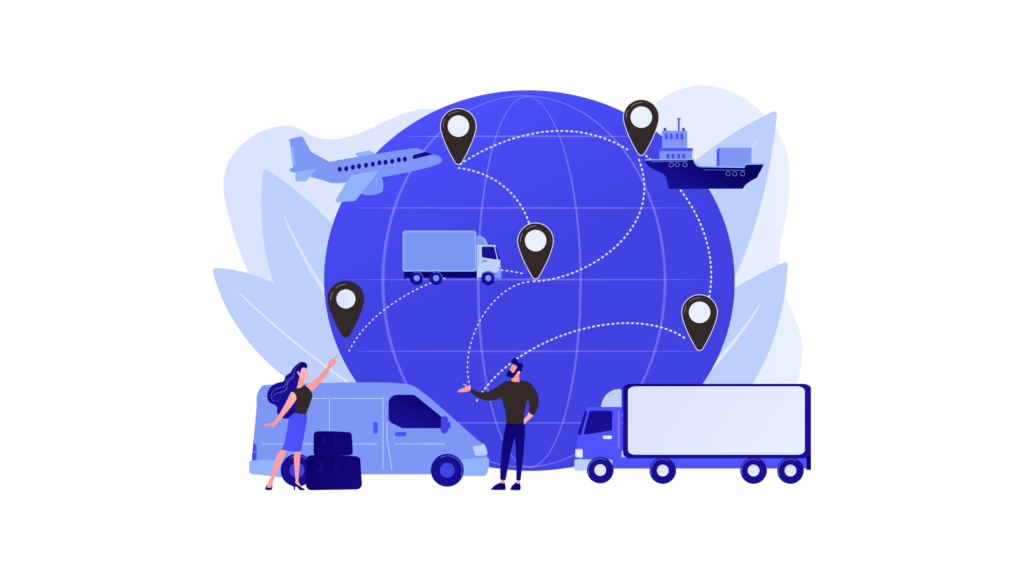 This blog post will help you to find out the elements of logistics and eCommerce shipping methods.
What is Logistics? The Main Types of Logistics 
Logistics is a constituent part of supply chain management. This system is a broader term and operates on a larger scale than shipping. The Logistics System consists of smaller areas of expertise, and shipping is one of them.
Maintaining the shipping and logistics system's smaller elements helps the dealers minimise their business costs and improve the overall business operations. Now let's discuss each element of the logistics management system one by one.
Logistics Planning
It is not big news that market conditions change all the times. Planning helps to keep a balance between product demand and supply. This is why businesses need a good planning system to manage the products in warehouses.
Utilising
Product utilisation or packaging is the next element in logistics management. Buyers pay attention to all the details, including the good packaging of the products which they buy. Pay attention to providing a good utilisation of your products. It will help to attract more customers and bring more income to your business. You can use cuboidal packaging, which is one of the most comfortable shapes to package and later transport the products.
Logistics Inventory Control
Inventory control is the next key component of logistics management. Control helps to predict the possible demands for goods. And as far as product demand is variable, inventory control helps businesses to manage product flow and not to lose the track of their inventory. 
Information and Control
Information and control play a significant role in identifying the possible demand for goods with the help of marketplace conditions research and determining the number of goods that need to be stored in warehouses. 
Transportation
Distribution or the transportation of products is one of the most costly parts of logistics management. And it is quite understandable that until the moment the order is not reached the end customer transportation is not complete. There are many methods which you can use to provide good transportation service like applying Transportation Management System (TMS).
Shipping  Models in eCommerce
Shipping provides movement of inventory from one place to another. This process is controlled by shipping or a logistics company. It is important to provide your deliveries on time. Frequent late deliveries affect negatively and if you want to understand which shipping model will be the best for your business you should learn more about shipping.
Let's now discuss the main six methods of eCommerce shipping.
Same-day Delivery
This shipping delivery service has a huge demand for eCommerce. As the statistics show the 61% of consumers are willing to pay more to the shipping speed in order to get same-day delivery shipping. However, this delivery service is quite costly. Huge business tycoons like Amazon or Walmart are willing to provide a same-day delivery service in order to boost their sales.
Two-Day Shipping
The two-day delivery model became famous thanks to Amazon Prime, which is a premium shipping service that helps send packages from a shipping carrier to the receiver within two days.
There are two main methods for two-day shipping delivery- air shipping and ground shipping. The consumers who cannot afford air shipping but still want to have fast delivery for their orders prefer the ground shipping model, which is less  costly.
Overnight Shipping
With the help of overnight delivery, the shipments are booked during the day and sent throughout the night. The delivery occurs on the next business day. There might be occasions when the delivery is late or not on the promised time, and in that case, you will have reimbursement for the shipping fees.
Expedited/Express Shipping
Expedited shipping or express shipping is a shipping model in which an order fulfilment for the same route is faster than regular orders. For example, if a traditional route for the shipment of a particular item takes up to five days, expedited delivery may provide it in less than 48 hours.
The companies which run just-in-time or lean inventory strategies for their businesses prefer expedited transportation for order fulfilment.
Freight Shipping
Any order larger than 30 in x 30 in x 30 in or weighing over 150 pounds is considered freight. Freight shipment can occur by land, sea or air.
International Shipping
This shipping model is challenging in many ways as different countries have different shipping regulations and taxes. eCommerce business owners should learn all the requirements for international shipping beforehand in order to provide proper shipping. 
In conclusion, we can assume that shipping and logistics are completely different terms. eSwap helps retailers to solve their shipping or logistics issues easily. Our software helps to automate all the shipping workflow easily with the help of the shipping management feature.
Enjoy eSwap's 14 days free trial to figure out the platform's best practices for your order shipping management!