As a barcode-driven marketplace, Amazon allows sellers to manage their inventory easily with the help of barcodes.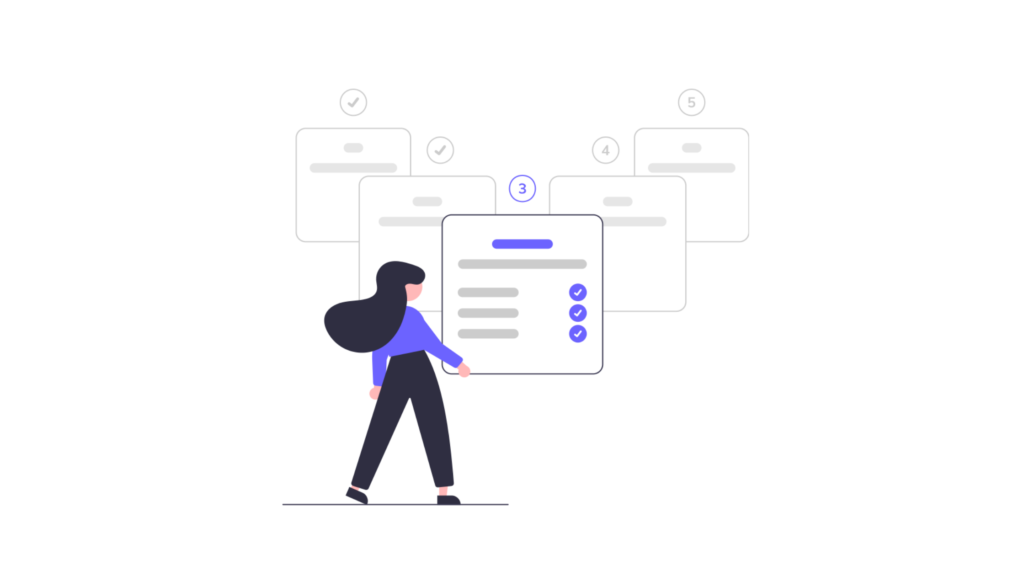 FNSKU is one of the main barecodes through which sellers send their products to the Amazon fulfilment centres. They help in managing accurate inventory tracking throughout the fulfilment processes.
The sellers can easily print and apply FNSKU themselves using their Amazon seller accounts. It is worthy to mention that the FNSKU Amazon label is eligible only for Amazon FBA users. 
Fulfilment Network Stock Keeping Unit (FNSKU): Definition
FNSKU meaning is important to define for the FBA Sellers. It is a term standing for a Fulfillment Network Stock Keeping Unit. Amazon uses the FNSKU label to mark the uniqueness of the product. 
When the sellers come to list the product they are selling, and when it already appears on the inventory page, Amazon generates FNSKU labels, which the sellers need to print and affix to the packaging of all the products.
Using FNSKU numbers helps Amazon FBA sellers to identify and track products during the fulfilment process. Every product gets a unique identifying number after processing through Amazon fulfilment centres. 
Why do you Need FNSKU Barcodes?
The Amazon newbie sellers might think there's no need for FNSKU barecodes if they already use UPC or EAN codes.
UPC or EAN codes are standard codes exciting on all products. The existing UPC/EAN codes must not be scanned at Amazon warehouses. However, while trying to send these products to Amazon, don't forget to cover them up either with a blank label or an FNSKU  code.  Otherwise, the inventory will end up as commingled inventory.
It is not great news that there are millions of product available on Amazon and there might be sellers who may offer exactly the same products to the buyers. Here is why the FNSKU barecodes are needed.
The FNSKU barcode system helps to avoid any confusion in storing your products and the other sellers' inventory together. To do so, Amazon requires to include FNSKU codes on every shipping label. 
How to Get an FNSKU on Amazon?
Getting an FNSKU code is essential if you plan to ship products to customers as an Amazon FBA seller. The FNSKUs help to identify your products easily once they arrive at the Amazon fulfilment centres. 
If you want to  find out the steps on how to get FNSKU code from Amazon correctly, you should do the following:
Set the products on sale as

Fulfilled by Amazon (FBA)

user and launch them to start selling.

When the item becomes available in your catalogue, in Seller Central, Amazon will assign an FNSKU  to your product. 

Export the barecodes which  Amazon will generate. 

Attach the FNSKUs to your products before sending them to the Amazon fulfilment centres. 
Here is how you can print out your FNSKU code from your Amazon FBA account in practice.  
Go to the

"Manage FBA Inventory"

section.

Find your products 

Click "Print Item Labels"; "Print Labels", then select Ok.

Attach new FNSKU to your products to send them to the FBA fulfilment centres.
Amazon FNSKU vs SKU vs ASIN
The sellers may also choose Amazon to take care of product labelling. Amazon sellers can sign up for the Amazon FBA Label Service, which in its turn will label your inventory for a per-item fee. 
The new Amazon sellers come across loads of acronyms like FNSKU, SKU, ASIN, etc. Let us now define each of them and understand why you should not mix them or use them interchangeably. 
ASIN – Standard Identification Number
FNSKU- Fulfilment Network Stock Keeping Unit
SKU- Stock Keeping Unit
Amazon AISIN – Amazon Standard Identification Number
Amazon is a number one eCommerce marketplace with 300 million active customer accounts worldwide. To navigate its huge catalogue of products,  Amazon labels each product with its own ASIN. 
ASINs are generated by Amazon itself, and there's no need to think about your product ASINs anymore. To find product ASINs, you need to scroll down to the 'Additional Information' section and find the ASIN. 

Sellers use the ASINs to search for products on Amazon and see if they can list the products. Actually, they can choose to type the product name to do the same. However, looking up the products with their ASINs will bring up an exact product match. The product ASIN is easy to find in the URL in Amazon for that particular product too.

Sellers don't need to print product ASINs, unlike the FNSKU labels. They must list ASINs only when uploading a product, and Amazon takes care of providing ASINs to you.    
Amazon SKU– Amazon Stock Keeping Unit
This barcode is used specifically for the seller's benefit. SKU or Stock Keeping Unit is an alphanumeric barecode that provides information about the product price, colour, style, brand, type and size. Each SKU barecode is unique and helps to track the retailers' inventory internally.
eSwap-Amazon FBA Integration 
Selling on Amazon as an Amazon FBA seller allows you to enjoy the world's most advanced fulfilment network. The Amazon fulfilment service helps merchants store products in Amazon's fulfilment centres and leave them to Amazon to pick, pack, ship and provide excellent customer service for these products. The Amazon FBA program helps to scale your business and reach many more customer base. 
Here is how eSwap's Amazon FBA Integration will support your inventory management:
Ship orders to and from FBA Locations

Keep Control over your Warehouses

Provide Real-Time Stock Update
Enjoy eSwap's 14 days free trial to check the platform opportunities for your business!