Shipping management is the process of organizing and controlling the shipment of goods through different means of transportation. The logistics behind shipping is a complicated algorithm that comprises a big part of the order fulfillment process.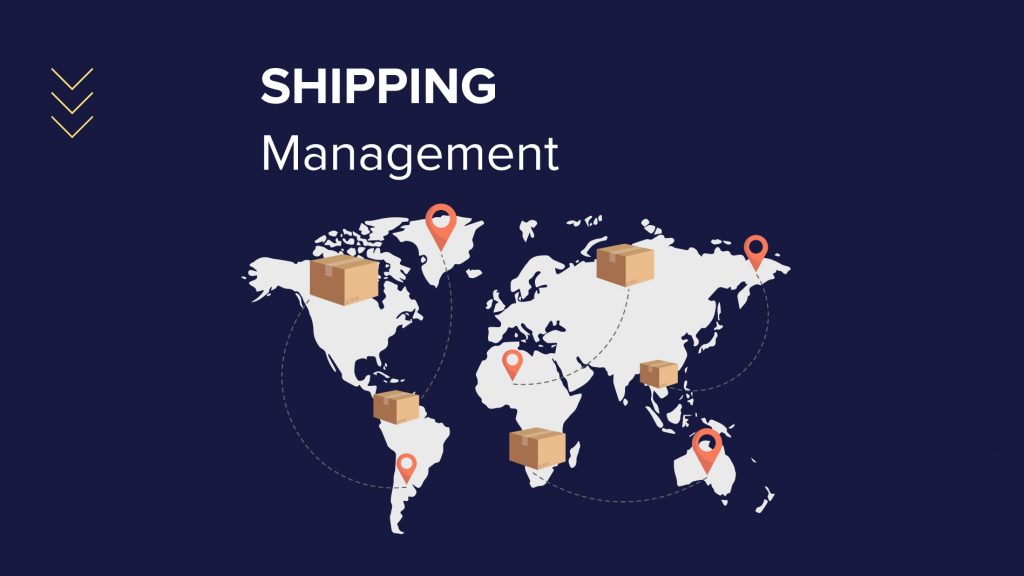 Companies use various shipping methods depending on their customers' needs and the availability of resources. Shipping strategies also depend highly on the size of the business, the type of the products it sells and their volume, and other related factors. 
Understanding Different Shipping Methods
Although all shipping management has one goal , which is the successful shipment of a product, there is more than one way this process happens.  
Let's explore some of the standard shipping methods. 
Shipping Through Air
Shipping by air involves transporting goods by an aircraft. Air freight is usually the fastest among shipping methods. Speed makes air shipping stand out among all other shipping modes. Security is another advantage of air freight. For companies that ship valuable items, shipping by air has proven to be the safest. Furthermore, shipping by air is more reliable than other shipping modes. As the plane schedules are fixed and accurate most of the time, air transportation also results in more timely and punctual shipping. 
Besides being fast, secure, and reliable, air freight is also the most expensive shipping method. Businesses must invest more in their shipping process to take advantage of the benefits. Furthermore, air shipping can involve complications related to documentation for air transport. Thus, to ensure success, brands engage a freight forwarder who deals with the necessary documentation and takes responsibility for shipments through customs. 
Shipping Over Land 
Land freight is the transportation of goods over ground with vehicles, mostly equipped with the essentials like refrigerators, heaters, or other equipment that helps keep the product safe and fresh. It is one of the most accessible modes of shipping. Managing land transportation and tracking it requires less effort. Unlike air shipping, you can be in direct touch with your driver all the time and stay on top of your product's location and status.
One of the biggest advantages of land freight is the door-to-door service, and access to remote locations. Unlike planes or trains, vehicles can drive anywhere. Hence, land shipping can be particularly convenient for businesses that want to ship an item to the customer's door. Besides, land freight is the most flexible shipping method. You can agree on a time with the driver, and control the route and timing.
Shipping by Rail
Rail transportation involves the shipment of goods by rail. It is the oldest shipping mode and has served this industry for a long time. One of the biggest advantages of railway transportation is its very high reliability. Unlike other means of transportation, railways are not affected by rain, storms, wind, or snow. Hence, rail is the best way to ensure the shipment of your order will start at the mentioned time. Another benefit of using rail freight is the large carrying capacity of the railways. You can deliver much bigger orders and much more of them if you choose rail shipping.
Rail transportation is the most economical shipping mode. It is preferable for smaller businesses that  have limited revenues and choose to be economical in their production and order fulfillment costs. 
With all the conveniences rail transportation provides as the oldest mode of shipping, it has some flaws you should know. As most businesses focus on providing accelerated delivery services to be more accessible to their customers, they cannot rely heavily on rail shipping. Namey, rail transport takes a long time, and is therefore not the best option for fast delivery. 
In addition, railway transportation lacks door-to-door delivery or rural location access. These are essential aspects for many businesses, which may choose alternative options instead. 
Shipping by Sea
Sea freight shipping involves transporting goods over water. It is another economical shipping option that businesses have been using for ages. The top benefit of sea freight is its convenience for transporting oversized and bulky items, as sea freight is famous for its vast carrying capacity. 
Another appealing characteristic of sea shipping is its environmental friendliness. Sea shipping produces significantly fewer carbon emissions than other transportation means, making it stand out in today's environmentally unstable reality. 
How To Manage Shipping Successfully 
The above-mentioned shipping methods are just a small part of the overall shipping process. The primary and most important part is planning and management. eSwap is a multichannel inventory management tool that simplifies the selling and shipping process. It's time to explore eSwap's shipping management feature. 
Using eSwap's shipping management feature you can control all your orders from a single dashboard by importing order details into your eSwap account and integrating your account with third-party logistics. 
eSwap automates your shipping workflow by enabling easy barcode scanning, setting or removing default shipping label templates, and more.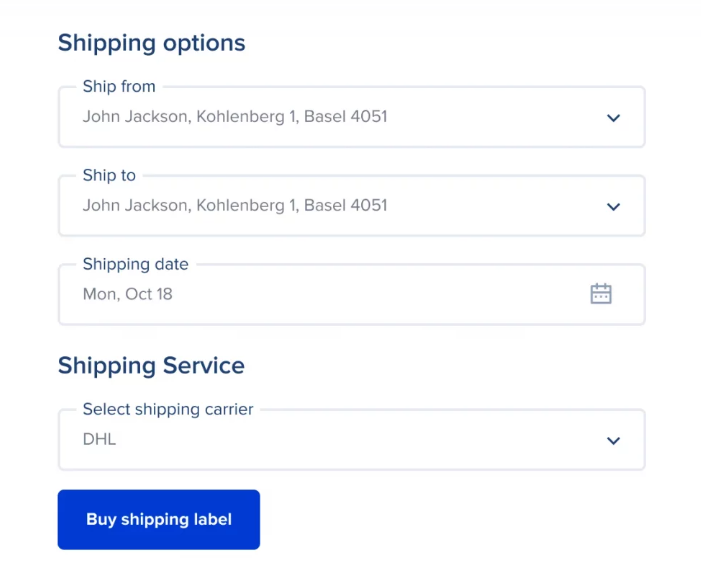 Most importantly, eSwap ensures end-to-end tracking by keeping you updated about the status of all ongoing orders and their delivery details.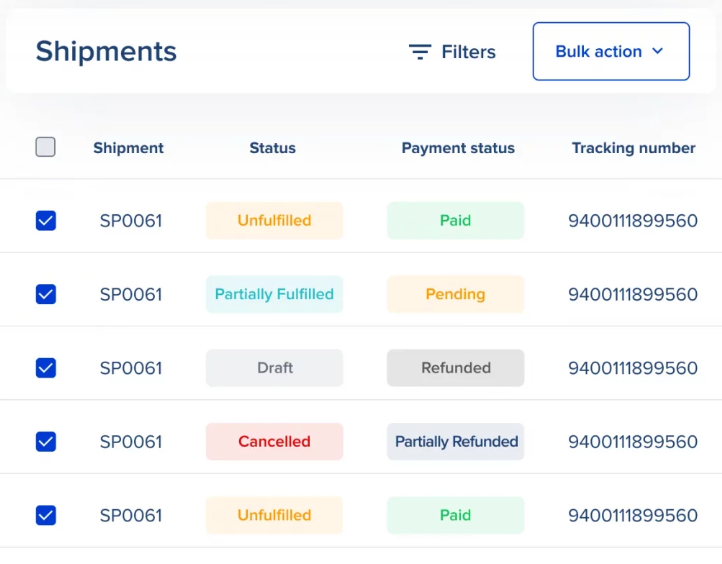 Lastly, you don't need additional research to choose the right carrier to ship your product. eSwap is the platform where you can find all the necessary details for selecting the most suitable carrier.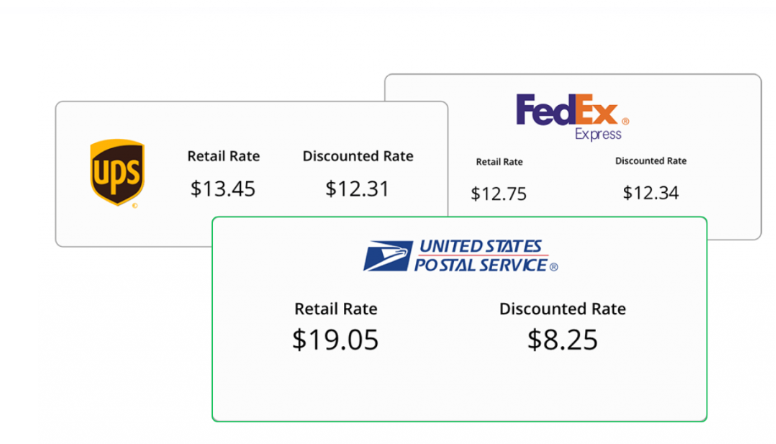 To start using eSwap, sign up for a 14-day free trial!
Conclusion 
Shipping management is based on an algorithm that is applied to organize the transportation of products from manufacturers or resellers to customers. The process requires effortful planning and careful consideration. 
Different shipping methods include air freight, land shipping, rail transportation, and ocean freight. All these methods have their unique advantages and flaws. Whichever one fits your product category and company resources best, you want to find reliable shipping management software that will help you manage the process diligently. 
eSwap offers a shipping management tool that provides services like real-time visibility of your order shipping status, end-to-end tracking, third-party integrations, smooth shipping data creation, and much more.