Selling in the e-commerce industry has become one of the most profitable businesses. E-commerce comes with dozens of benefits that sellers love and pursue. One of those benefits is a flexible and improved multichannel selling process.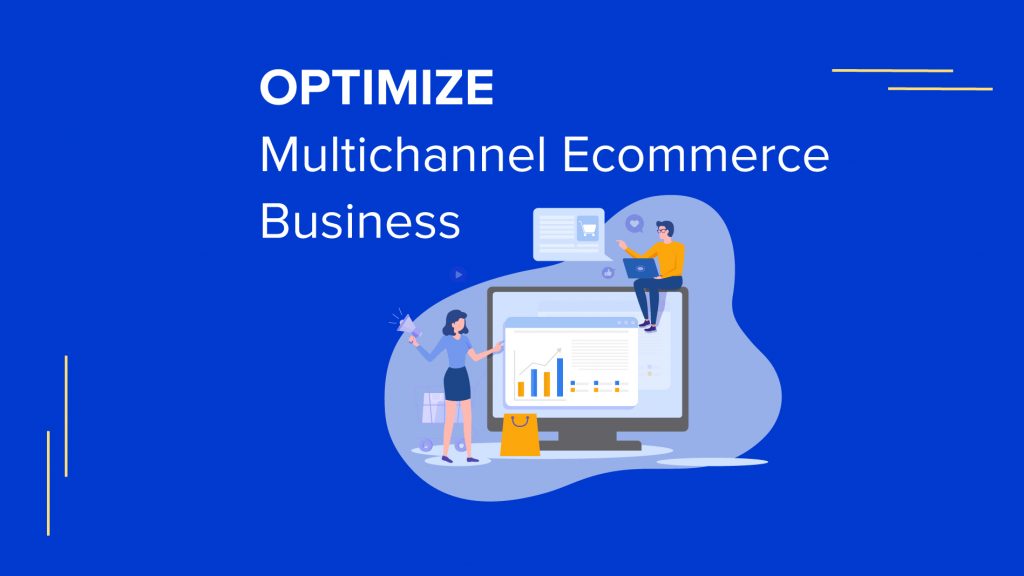 Selling on multiple platforms at once allows your business to address bigger and more diverse customer segments. It also increases your brand visibility and generates more income. 
According to Statista, multichannel e-commerce retail sales in the US have increased from $491 billion to $576 billion from 2022 to 2023.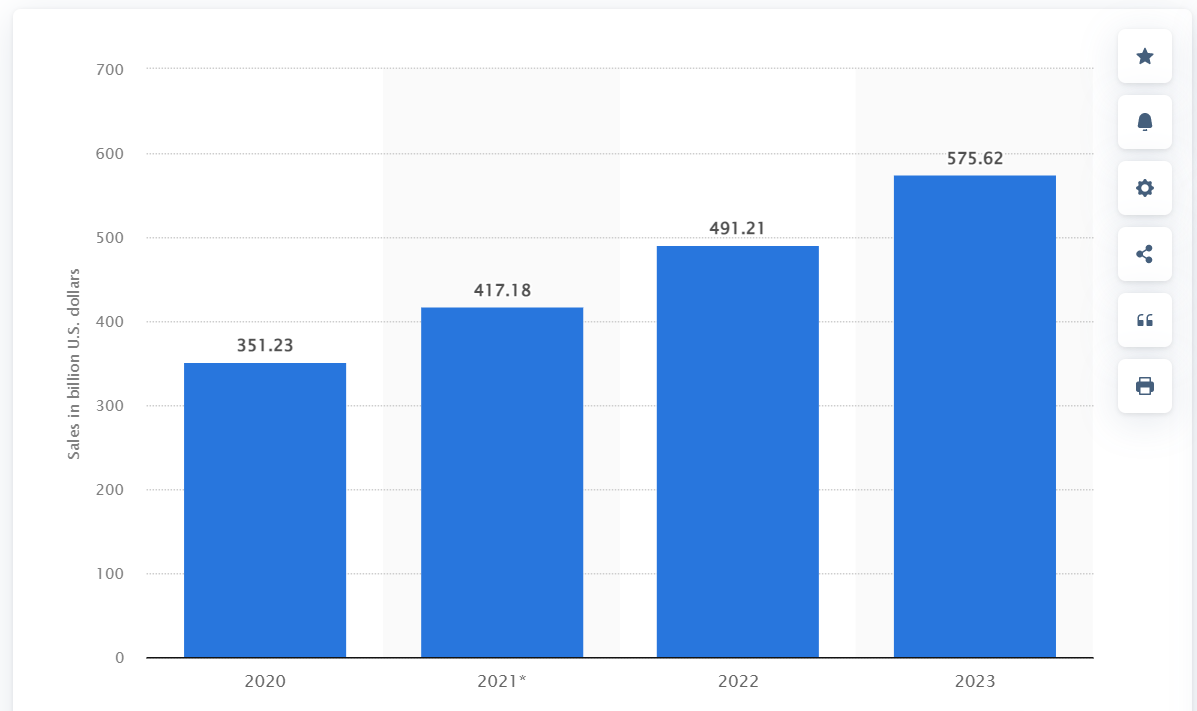 Source: Statista – Multichannel e-commerce retail sales in the United States from 2020 to 2023
These numbers illustrate the continuously increasing tendency of businesses to enter into the multichannel e-commerce industry. 
5 Strategies to Succeed in Multi-channel ecommerce Industry 
To guide you throughout the process of becoming a successful multichannel e-commerce seller, let's dig into some strategies! 
Create an Authentic Brand Image 
Your brand image is the "identification document" of your business. Your customers recognize your product or service through the way you present your brand. Therefore, it is crucial to building a promising and valuable brand image that would make your product or service look trustworthy and authentic and inspire your customers to purchase it. 
To build a successful brand image, you should initially focus on your slogan, logo, social media engagement and other types of marketing tactics. Your marketing strategies will contribute to your brand's visibility on different selling channels. Eventually, they will result in an enhanced multichannel selling performance. 
Lastly, remember that visuals matter! Thus, pay attention to the colors you use and try to be consistent in your design. 
Find the Best Sales Channels
You should spend a good portion of your time researching the e-commerce platforms that would best suit your target audience's needs and would fit your product. The most successful e-commerce platforms that have reputations as reliable websites include Amazon, eBay, Shopify, etc. For most of these platforms, you can sell pretty much anything. However, the purpose of your research should be to identify the platforms from where your target audience most frequently purchases products like yours. This will guarantee a quicker and more effective selling process. 
Personalize The User Experience
Why do you think everyone likes shopping online? Right! Because everyone has their individual accounts with personalized product offerings, bonuses and discounts, order histories, and previous purchases. We all have our "personal space" when shopping online, which makes us feel special and important. Unlike at stores, we do not wait for an assistant to come and answer our questions. We have our agent chatting with us via online customer service. Similarly, no lines until we check out. Just a click and we are done! 
For reasons like these, e-commerce platforms spend lots of time setting up well-functioning personalized pages for their customers and ensuring they have the best experience they would expect. 
Use a Strong Inventory Management Tool 
One of the biggest challenges of multichannel selling is inventory management across all the sales channels. As the business grows, this can become a greater issue by causing inaccuracies in inventory and mess in the order fulfillment process. To avoid this, you should choose a strong inventory management tool. 
eSwap is an option for you to consider! This multichannel inventory management software enables real-time data synchronization, automatic stock level updates, product bundling across different warehouses, and much more. It has numerous integrations with successful e-commerce sales platforms that would help you have all your necessary information available on a single screen. 
To start using eSwap, sign up for a 14-day free trial and get started with it!
Track Your Business' Performance Consistently 
Implementing certain strategies may or may not end up bringing you the results you want to see. Hence, it is important for you as a business owner to keep track of the performance of your multichannel business process. To do well at this, use the most relevant KPIs (key performance indicators) and build your performance reports on those. 
If you need further guidance with the performance measurement and tracking process, check out this article!
Bottom Line
As e-commerce platforms grow and become more popular amongst business owners, multichannel selling turns into a more widely used business strategy. Although it comes with organizational challenges, some strategies help optimize the multichannel selling process and take advantage of all the benefits it offers. Some of these strategies include creating an authentic brand image, finding the right sales channels, personalizing the user experience, implementing inventory management software, and tracking business performance consistently.