Those days our attention is fixed on this awful pandemic. Besides our everyday life, the economy has been severely impacted by Coronavirus too.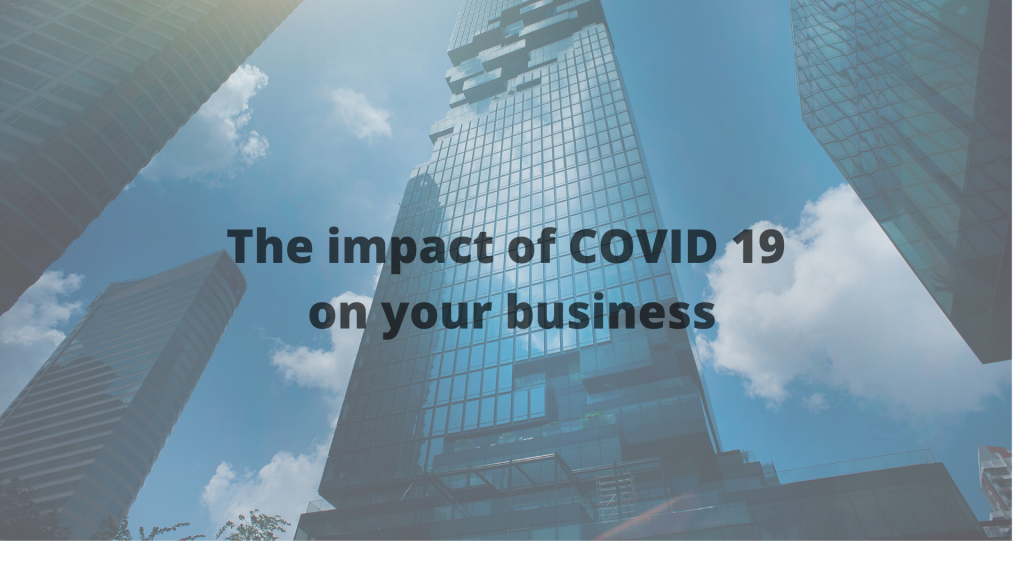 In many parts of the world, businesses have been closed and people have to stay at home. Economists confirm the world steps into a great recession.
Negative impacts during Covid 19
China's economy was the first one to meet these unprecedented challenges. It's not a secret nowadays almost all retail businesses are importing goods from China. As China is the second-largest economy in the world, it's the economical situation surely will have an impact on the other country's economies and consequently the global economy too. It's enough to mention that China is the manufacturer of the global high-trend Apple, Samsung and many other brands and products.
Thus all the world is directly or indirectly connected with China's economy, especially the US and several EU countries.
Like every crisis, no matter its form, it can impact the success of businesses and bring many problems.
That's why we have found the proper time to speak about the possible solutions to minimize the size of the negative impact on your business.
The first step is planning your crisis management activities. Crisis management has three main stages: pre-crisis, response to the crisis, post-crisis.
Lost sales
Decreased customer satisfaction level
Increased costs
Risk of reputation
Understanding the right view of the crisis, allows you to consider the methods for overcoming the crisis and minimizing the negative effects, as well as increase productivity, improve safety and not lose your reputation.
How to reduce the pandemic impact
Communicate with your customers
The first thing every business should do during this period is to get to your customers and ask for understanding.
Be realistic and transparent and present reasonable explanations.
Be honest and come up with the possible challenges.
Customers love to know what to expect and not to fall in gyp.
Keep them up to date about the activities and progress. Let them think as if you work together to overcome existing problems.
---
---
Don't be afraid to inform them about delayed or late shipping.
Customers will probably understand and even appreciate your caring behaviour. It's a proven experience by many successful business representatives.
Moreover, inform that coronavirus infection cannot be transferred via packages and products.
Try to get to win your customer's hearts by offering discounts or special offers. The aim of these activities is to overcome the problems during this pandemic time.
Don't forget to express your emotions. Send thank-you messages or emails as a sign of your gratefulness and appreciation.
Be in contact with your suppliers
Evaluate the importance of contacting your Chinese suppliers. This will allow you to understand the real image of your shipping and delivery processes.
Another important point is to focus on your manufacturers, distributors, and wholesalers that are responsible for the products and inventory.
To solve the problem with the shipment you should find a local supplier who can fulfil your orders without time barriers if these suppliers don't order their products again from China.
On the other hand, you can find similar or alternative products that you can find in your location. Besides the advantage to save your time you get another variant to expand your products and grow your business.
But there is one more solution. Among many delivery services in China, ePacket provides a live tracking service.
Short tips-solutions
Always carry safety stock
Do accurate forecasting
Prepare a powerful marketing strategy
Have optimized prices
Have customer-faced and well-trained staff
Always have local suppliers
Have active social media pages
Don't worry
Focus on the last point, as you are not the one faced by the coronavirus pandemic. Such kinds of crises are difficult to predict. The situation can get worse. Your costs will increase and turnover will decrease. As a result, you will lose your sales and won't be able to pay your employees.
To avoid it happening and winning the fight you should start to act as soon ASAP. Now that you can realize the possible impacts on your business, you need to think of methods that are available and easy to implement to minimize the bad effects.
Maybe it will become a stimulation to prepare smarter strategies for your business future.
During this time eSwap as well will continue to support and care for its customers. In case of any question, any suggestion or anything else contact directly to us.