Small business owners have a lot on their plate—from profitability and cash flow to keeping everything in the right direction in operations. Handling the day-to-day operations of your business is already a full-time task that consumes much of your time. This is why it is essential to have software in place. It helps take care of things when you are too busy with other duties and tasks. Implementing a lean business model and employing web-based inventory management software plays a big part in growing your business.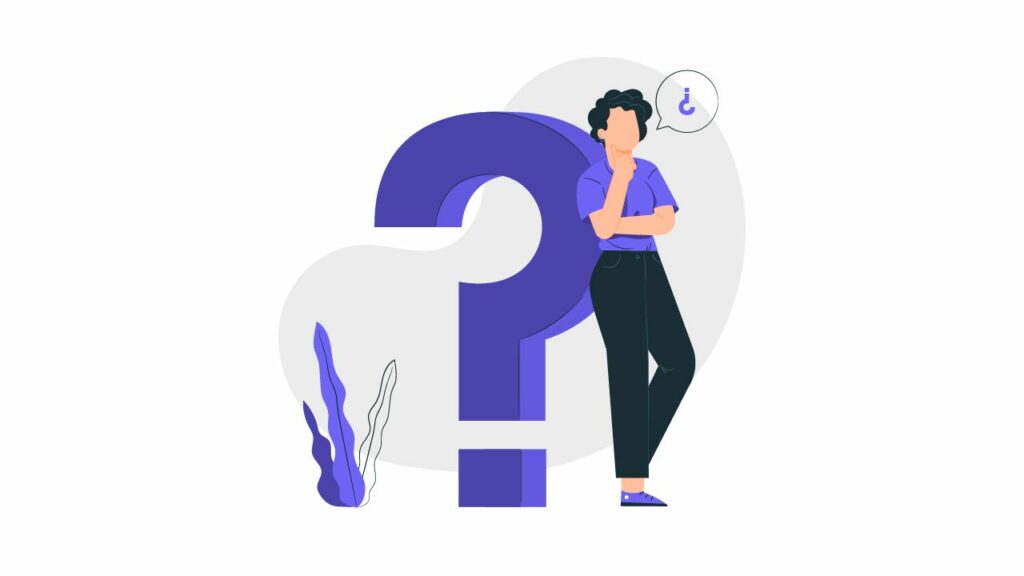 The Good Old Days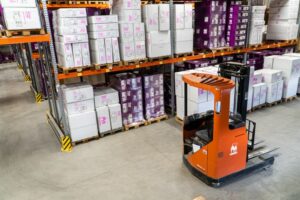 The days of external drive and software are well and truly over. In the past, before we had the help of web applications or the facility to download gigabytes within minutes, software burnt to a CD or DVD required a unique product key. During the software installation, you were required to input an exhaustive string of numbers and letters to verify your purchase. Moreover, if you needed more users or copies of that exact software, you had to go about purchasing another license once more. With each purchase completed, you will be entitled to an upgraded update.
Nonetheless, we have come a long way since the days of CDs and DVDs. Today's business software is prone to be a web application that is obtained from any web browser. This web-based model allows the flexibility to use any device—from a mobile phone, tablet, laptop, or desktop. This will help you pick up where you left off without having the hassle of using the same device. This also means you can access all the information needed from anywhere globally without moving around physical cases.
Freemium and subscription
Moreover, you can also employ the help of some software with a freemium model. Meaning, you can use a few of their features. Those include free of charge, and decide whether you would like to purchase the complete package. Upgrading to a paid subscription opens up premium features and way to more customer support. However, the most coveted part of web-based inventory management software is the little or no maintenance on your part. Most importantly, there's little or no maintenance on your part. Other than the hardware devices used to obtain the software, you will not have the need to install or update any software. This step completes automatically whenever you refresh the app. With this software, you will have the chance to focus on the bigger picture and complete the things.
Business Software Today
Users have seen a drastic change in business software, from shrink-wrapped licenses to a subscription-based model. While this was known as software-as-a-service before, it is now perceived as cloud applications. Moreover, with the move to subscriptions, users can now enjoy storing their data on clouds. In other words, you will have the luxury to save your files in distant, remote servers that you will never see but have constant access to at any time.
Additionally, the company providing the cloud storage services can conduct routine maintenance and backups. Although there was a legitimate privacy concern in the early stages of this discovery, web encryption standards now guarantee the security and privacy of data. Some web applications even allow you to download and save your backup files. With concerns such as privacy and data allocation strictly handled, small businesses should rely on the benefits of cloud computing.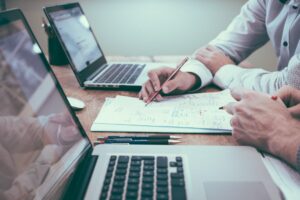 Benefits of Cloud Computing and web-based inventory management
Storing your business data in the cloud with companies such as eSwap implies more informal and straightforward collaborations among team members. With the right user access permissions, you can now easily control which team can alter and modify the data necessary.
Moreover, you can also forego the endless search of files and information on various computers as the data will be found in a central container. With the help of web browsing features, such as word processing, spreadsheets, presentations, and illustrations, we can expect our data to be saved, backed up, and available anytime from anywhere. This is why most businesses expect the same standard for inventory management software. Web-based inventory software must operate seamlessly, as they save records for customers, suppliers, products, orders, and shipments in the cloud. This will provide exceptional clarity and teamwork between staff members. They can visibly locate the sales and make their way through the supply chain.
What to Expect From Web-Based Inventory Management Software
The current market seems to offer a wide range of inventory management software, each packed with various features. This means that a software package that may have worked perfectly for one company may not necessarily be the right fit for another. This is why the best way to locate the software is to take advantage of the free trials that come with each software. While you may not be indulging in the full spectrum of their features, you will receive a general understanding of what they offer and how they can help.
Basic list of features to expect from any inventory management software
Customers

Suppliers

Products

Quotations and Sales Orders

Purchase Orders

Shipments

Inventory Transfers, Adjustments, and Stock Takes

Invoices and Reporting
When searching for any inventory management software, you should be able to locate all of the above-mentioned rudimentary factors. Meanwhile, web-based inventory management solutions vary regarding time-saving characteristics and other components. Those differ in importance from one company to the next. It is essential to have a user-friendly interface that presents an intuitive layout, as many teams across the company will be utilizing the software.
What separates the many web-based inventory management software is how well they surmise their focus audience needs. For instance, offering just one package that is mainly e-commerce oriented or drop-shipping-focused will not necessarily accommodate a traditional business seeking to adjust inventory across many warehouses.
Conclusion
Small business owners should be aware that there is no one-size-fits-all when it comes to web-based inventory management software. You will have to perform the necessary research and adjustments to settle down with software that meets at least the vast majority of your needs. Wholesalers and distributors should employ the help of software such as eSwap offering in-depth features that saves time, money, and frustration when trading with a vast range of product variants, batches, expiry dates, imports, or exports.