Before we dive deeper into specific strategies of stock control and inventory management system, let's first define stock controlling.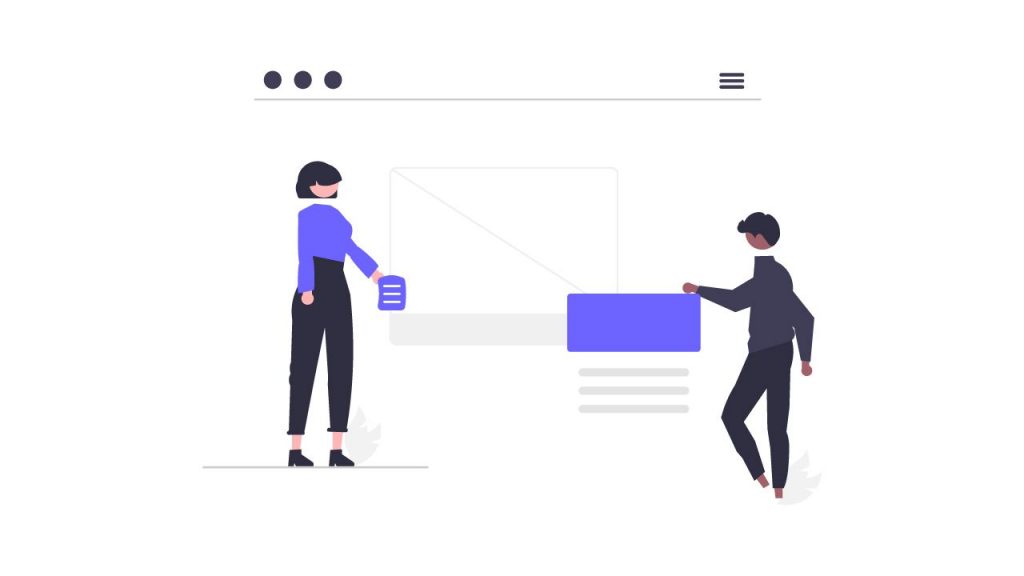 Stock control or inventory control, is the act of having the precise amount of stock on hand so that your business can fully satisfy consumer demand while keeping stock-holding expenses to a minimum. 
The stock control system includes all of the inventory management and service functions. It has everything from purchasing a product, tracking, and tracing to inventory, shipping, receiving, and reordering a product. Stock control can start from raw materials to finished items that you utilize to make a product or service. 
Choose a stock control system
There are many solutions for controlling your stock. They can help you make informed decisions about what to purchase, when to order it, and how much to order.
When choosing a strategy for your inventory control, you may consider the following methods.
Minimum Inventory Level
You establish a minimum inventory level and reorder when that level is reached. 
Stock Review
You will conduct stock monitoring, reviews regularly. After each check, you set an order to return stock up to a predetermined level.
Monitoring and recording the value and location of stock is what stocktaking entails. It is a common practice to determine the stock's worth as part of the accounting process. 
Although codes and barcodes can make it much smoother, the overall procedure can be challenging and time-consuming. It is crucial to understand that checking your stock and being consistently in control can help you avoid a massive extensive yearly reckoning. 
One of the traditional ways to keep a record of your stock is keeping a stock book, where you can register the items received and distributed. It is a convenient choice, especially for small businesses, with few products. For increasingly sophisticated systems, you may consider utilizing stock cards. 
With stock cards, you will be able to separate each stock with its own card. A card contains information regarding the reorder levels, quantities, and lead times description value location, information about the supplier's previous stock history. 
Utilize Radio Frequency Identification (RFID) 
Another way to efficiently stay in charge of your stock is Radio Frequency Identification (RFID). It can be a practical and straightforward approach to keep track of inventories by tagging with portable readers. 
RFID is an excellent choice for stock control for several reasons, including security and quality management. RFID tags are smart tags that can store a wide range of data, including serial numbers, brief descriptions, and even data pages. 
Tags can be encased in synthetic, paper, or any other material of that sort. They are usually attached to an item package or even a delivery van or truck. For a high degree of verification and authentication, certain RFID tags integrate cryptographic security capabilities. Low frequency (LF), high frequency (HF), and ultra-high frequency (UHF) radio frequencies are used to identify RFID tags (UHF). 
An RFID reader interrogates the tag by sending and receiving radio signals to and from it. Readers can vary in size. They can be as small as a pocket device or as large as to allow several marked items to be transported at once. 
To utilize this system for your business, you will need a particular computer program to compile and process the information collected by the reader. 
RFID can be a game-changer for your business. It will allow you to read tags remotely, scan several tags at once, examine a whole load of items on the pallet at once. It will also allow you to assign unique identifying codes to individual items. Moreover, you can smoothly update any information about different elements of products. 
Strengthen your stock control with advanced features of inventory management software 
Stock controlling can become one of the most rewarding experiences with superb functionalities of modern inventory management systems. 
One of such platforms for retail and wholesale is eSwap, which will help you unify your customers, manage your orders and stock, organize shipping and accounting on a single platform. 
Whether a small business or an established company, you will find the necessary tools and kits to handle all tasks with great accuracy and minimal time loss.
One of the greatest advantages of advanced inventory software is making the inventory management system automated. This allows tracking for all sales goods across multiple channels and warehouses.
For instance, the excellent features of eSwap will help you automate the workflows, enhance the purchase order management, stock, warehouse, product, shipping management. Due to the automation system of eSwap you will be able to avoid errors and improve your business performance daily. 
Another significant advantage of computer software is keeping you updated and informed about your stock regularly.
eSwap will provide you with thorough, detailed reports with valuable insides to help you analyze the status of your stock. In a digital age, stock control software has become fundamental. It lets you have a central platform for order, inventory, warehouse management. 
It is undeniable how the quality of your stock management can shift by utilizing modern inventory software, opening up for broader opportunities. With eSwap, you will also have the chance to integrate with more than 25 channels, including Amazon, Shopify, eBay, Xero, WooCommerce, and more. You will efficiently manage all of the above-mentioned channels due to the easy-to-use interface of the platform. Moreover, to start your journey with inventory management systems, you will not need huge investments, and with eSwap, you can even do it for free.