When selling your products on Amazon, you want to engage with as many prospects as possible to generate organic traffic and increase revenue. Amazon has numerous tools and features to help you accomplish this goal. One of them is Amazon EBC or Amazon enhanced brand content.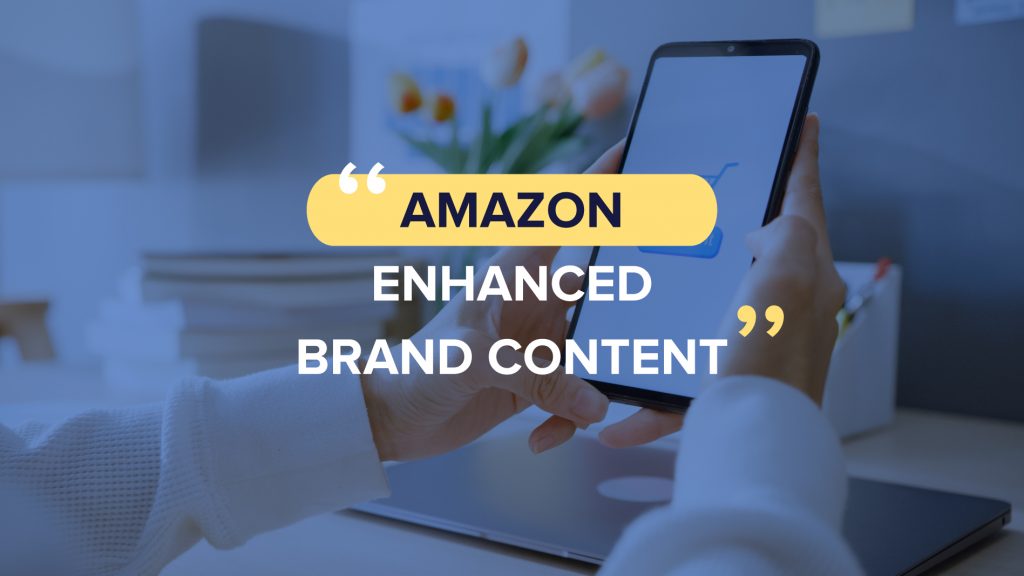 What Is Amazon Enhanced Brand Content?
Amazon enhanced brand content enables brand owners to create visually appealing content for their products by adding advanced product descriptions and images to their product listings. To be eligible for Amazon EBC, sellers must own brands and be listed in the Amazon Brand Registry.
What Are The Benefits of Amazon Enhanced Brand Content?
Although you may recognize the Amazon EBC feature, you may or may not be aware of all the benefits it can provide. Let's explore some of the most vital ones together. 
Enhanced Product Description
Listing a product's main features in introductory images with bullet points in an appealing visual hierarchy makes a product listing eye-catching and reader-friendly. Since the key points are written in visually stronger fonts and highlighted in short, concise, readers grab the product's functionality and benefits easier and faster. 
Increased Conversion Rate
Amazon enhanced brand content is known to boost a product's conversion rate from 5%-10% on average. Having more information about your product on images encourages customers to spend more time looking at the images as they read the text. As a result of this optimization, customers are more likely to purchase the product. 
Check out this blog post to explore more Amazon product optimization strategies. 
Professional Design 
Listing your product's features next to images makes your business look more organized and highlights your product's essence and brand. Also, including your brand logo, the colors associated with your brand, and your slogan on product images contribute to the professional representation of your product and company. This is especially important for evoking trust and belief in customers, as they are more inclined to purchase from companies that are good at presenting themselves and stand out with their professional design. 
Reduced Bounce Rate 
Following the idea of professional design, another key aspect of Amazon EBC is the reduced bounce rate. In their research, customers are trying to find the best product that suits their needs and interests. Hence, when they find one product that meets their needs to a certain extent, they start clicking on similar products on the bottom menu to look for alternatives. This way, they decide which product they want to purchase. 
Amazon enhanced brand content promises professional, outstanding, and convincing product representation. It stops customers from searching further or considering any alternatives. As a result, the bounce rate decreases and more customers buy your product. 
Even if a customer clicks on an alternative product and evaluates it, having an enhanced brand content strategy would make you look more advantageous and eventually bring the customer back to your product page. 
How To Create Amazon Enhanced Brand Content?
Now that you have familiarized yourself with all the benefits Amazon enhanced brand content could bring to you as a seller, it's time to proceed with the content creation process.
First, go into your Amazon Seller Central account. After you log in, go to the Advertising section on the menu and choose the A+ Content Manager option. When you are there, you are ready to upload your enhanced brand content onto your account. 
How To Structure Amazon EBC?
Another key aspect of your EBC creation process is the proper content structure. Professionals commonly distinguish between five pre-maid EBC templates, named after different types of flowers based on their structural patterns. Typically, they present various arrangements of the brand logo, product description, header images, and leading product features. 
The five pre-maid EBC templates are rose, tulip, orchid, sunflower, and Lilly.  
You can also customize your template on your own, taking into account the common patterns of premade templates and prioritizing the section of your content you want to highlight the most. 
Examples of Amazon Enhanced Brand Content
Let's look at some examples where brands have implemented EBC to communicate the best features of their products.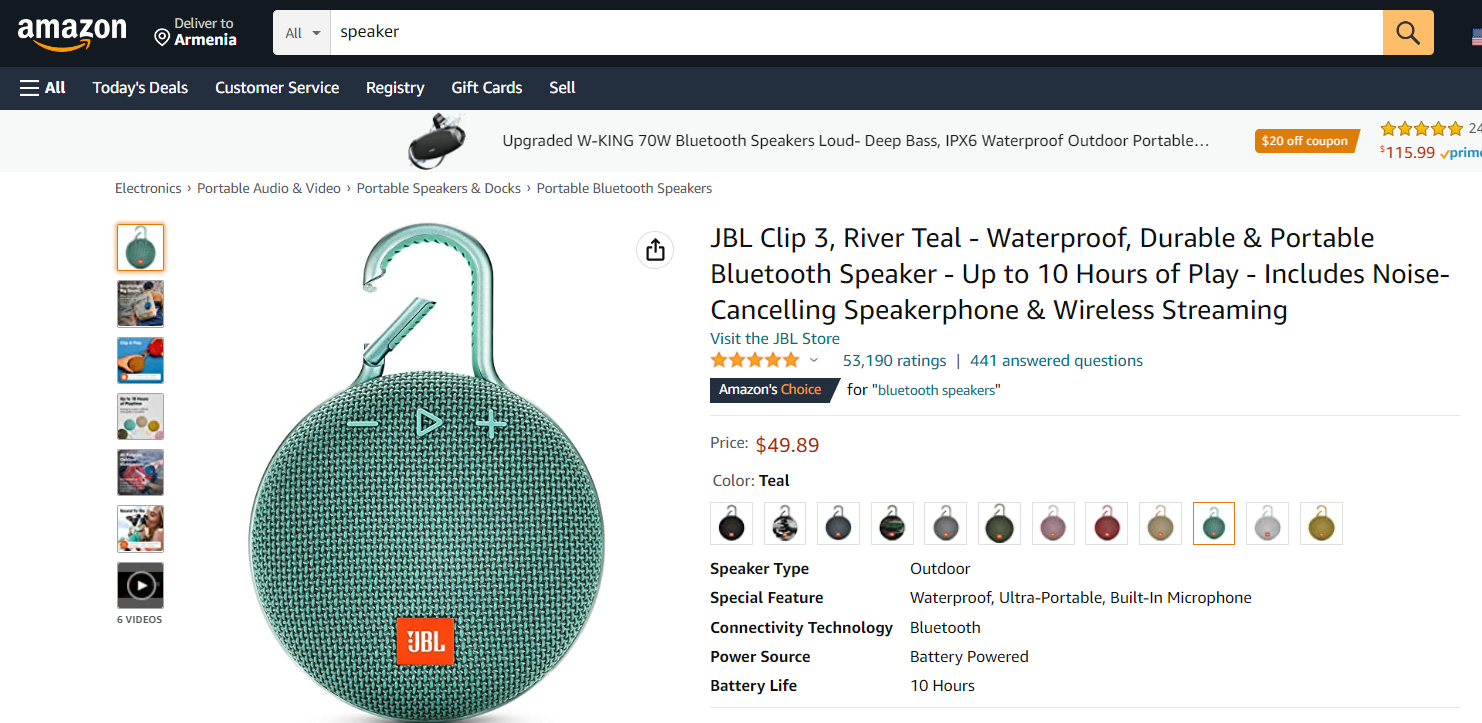 In this example, we notice JBL emphasizes the main functions that interest customers about the speaker. Hence, it has used EBC to highlight the speaker's playtime, waterproof mechanism, and portability. As a result, customers confirm the availability of these features quickly and perceive the product as appealing.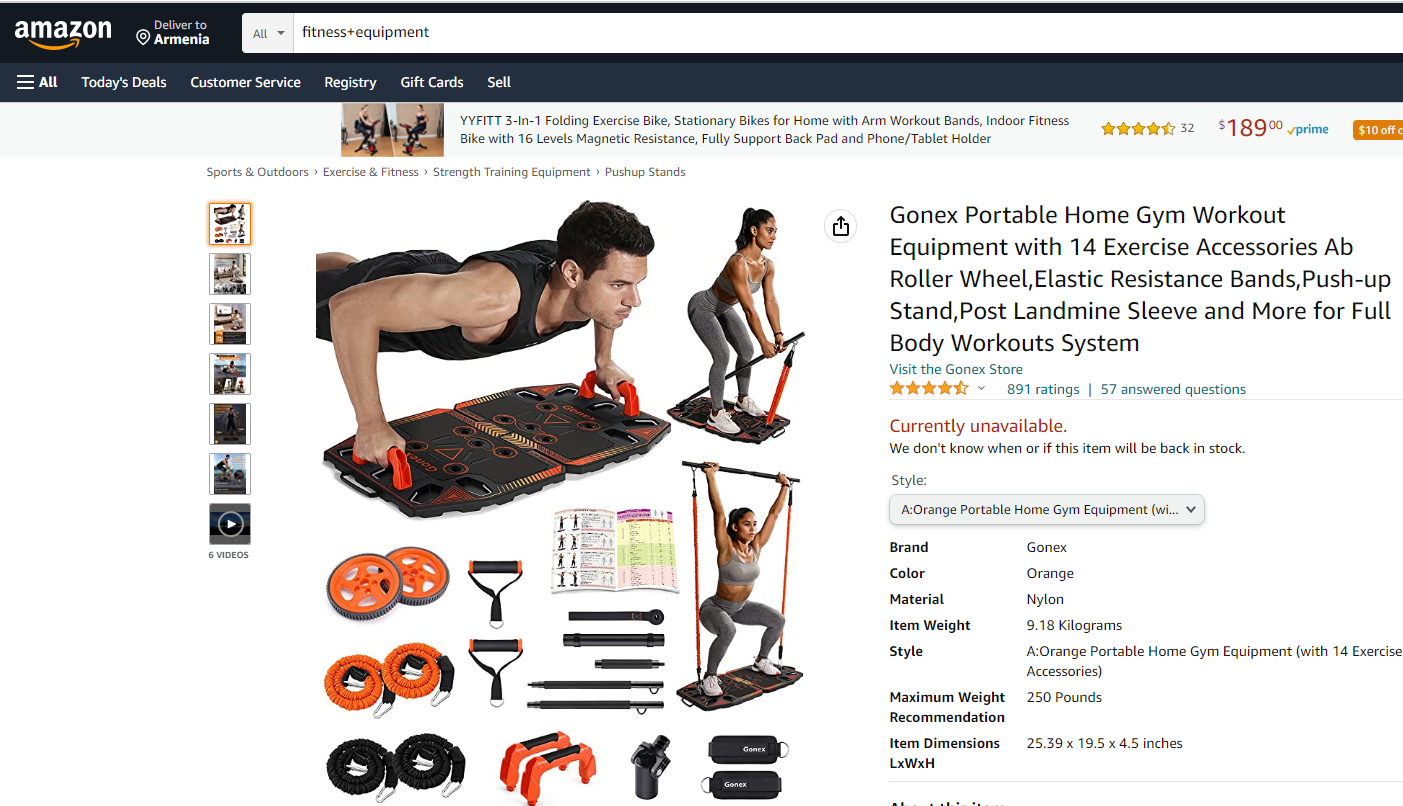 Likewise, the fitness brand shown above touches on some of the biggest hurdles around buying workout equipment, including price and multifunctionality. Using EBC tactics, the brand makes a live comparison with competitors to underline its own competitive advantage. Also, it reaffirms its products are the best investment. 
Like many other brands, these camera manufacturer uses EBC to illustrate the product's benefits visually. It reinforces the claim that it is portable and easy to use. 
Final Thoughts
Amazon enhanced brand content allows sellers to add visually appealing elements to their product listings. The main benefits of the feature include the in-depth product description, increased conversion rate, professional design, and reduced bounce rates. 
To create a successful Amazon EBC, sellers can use premade templates. They can also customize their templates based on specific product features they want to highlight. 
Once your EBC has a positive impact on customer orders and you face an inventory management issue, you can use eSwap – the multichannel inventory management tool that integrates seamlessly with Amazon and provides real-time visibility for all your order statuses.