Do you like working with Amazon? Of course, you like. So you are in the right place at the right moment. My today's post will surely draw your attention.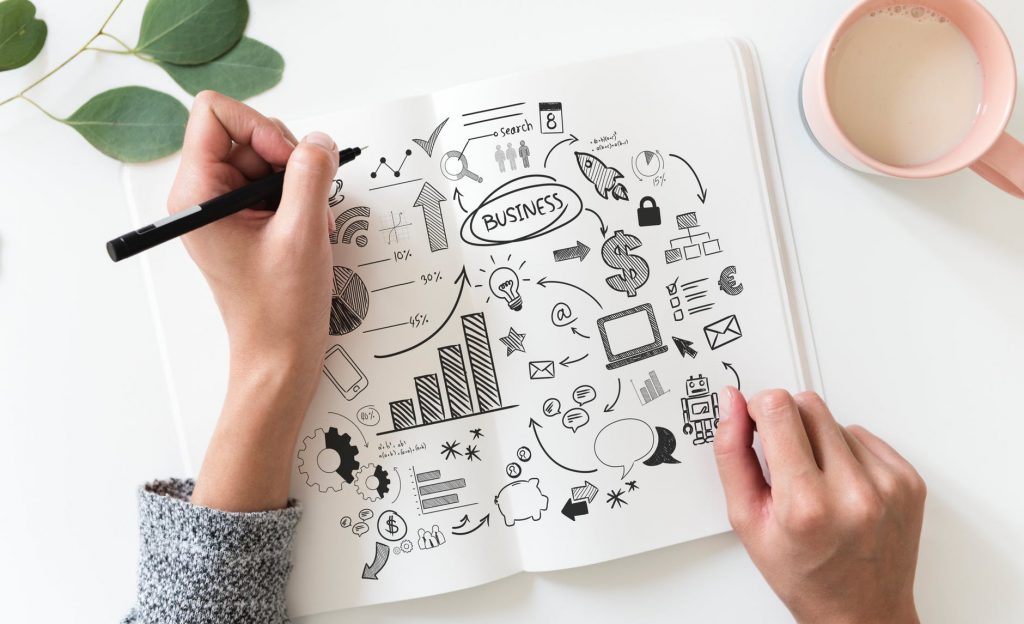 We have many times discussed multichannel inventory management, Amazon selling, eSwap, and other related topics.
Do not be repeated, let's this time observe all in one big circle.
Before that, a short review to boost your memory.
 Why do you need inventory management?
Generally, sellers think that every time bringing new products increases their profit and grows business.
But let's take the situation. You have a good product and high quality, but you have no success.
It's because you can't manage your inventory properly. Especially when you cooperate with different countries and marketplaces it seems you a headache. You just waste your time and money without having a result.
Why do you suffer yourself if you can promote your profitability with right inventory control?
Effective inventory management is a must-have for 21-century sellers.
It starts from ordering, storing and controlling companies inventory and ends with accounting and reporting.
Its importance grows day by day, as millions of people start selling online every second day.
It can help you to maximize your sales and profits.
Almost every inventory management platform offers a wide range of integration. It's all done to be available on demand. You can choose direct cooperation with a single channel or include cooperation with different channels altogether. It's up to you.
How does Amazon work with inventory platforms?
Can you imagine? Amazon initially started as a book-seller store, but now it is the number one in the commercial world. According to e-marketer, it will soon get almost 50% of U.S. eCommerce market share.
It is a significant revolution in the online shopping business.
Can you help me to list several reasons for this success?
Let's start.
Innovative technologies like CEO, Echo, Jeff Bezos. These are essential investments in eCommerce.
It has the best customer service management and has many awards in this field.
Low prices are another bonus for entrepreneurs.
There are too many features to go on.
But let's stop on multichannel integration. You can sync all selling platforms with each other.
Here attention! For implementing this you should have a good cloud-service at first. Only good software can support this integration and make the process easier and faster, without errors.
Considering this necessity we are here to introduce the best tool for your Amazon and then for other synchronizations.
Inventory Management for Amazon by eSwap
I feel you have already guessed that we are going to speak about eSwap.
Bellow, I am going to outline:
Why is eSwap the best choice for your Amazon?
What benefits and opportunities does it open to you?
To begin with, eSwap is a cloud-based inventory management platform. In other words, it' a SaaS(Software as a Service).
eSwap suggests powerful integrations, and Amazon is one of these.
Due to it, you can combine all your products, orders, and data into one interface. There are many features that help your business grow.
Setup process just takes a few minutes. And in the end, you will be ashamed how all your product details (name, price, SKU, description, quantity) flew from Amazon to eSwap automatically.
Then you can create and add new products, filter or edit them, create product bulks and update them from one dashboard.
Once you have a new product in eSwap, you will be able to link it from Amazon's product listings. It will automatically find similar products and just clicking on them make a link.
Due to shipping management, ship faster than ever. You can print your labels, create order invoices from Amazon and send them just in eSwap.
When a minute change is done in Amazon, eSwap will react in a flesh.
So you will never worry about missing or misdoing something. For example, when a new order is done or another channel is linked, stock levels will be automatically updated.
Besides you can also change the prices of Amazon's products. Just edit the price and click on it.
With real-time visibility of sales and orders, you will be able to stay away from the out-of-stock situation. Both Amazon and eSwap react to this fact automatically and warn you.
If you sell in different countries, you can link different Amazon accounts. So you centralize them in one eSwap account.
Benefits of eSwap integration
To sum up, with eSwap you will able to manage all your business from one place just by clicking.
Or in short, you will have your business in your pocket.
In our website, you will find a step-by-step guide on how to manage every single process. It's simple and intuitive. So we hope you will try Amazon via eSwap. No doubt, it will enjoy you with its benefits.
Sorry, I have forgotten. You will have a 14-day free trial opportunity to test our product for your business.