It's not a secret that Amazon is one of the best e-commerce channels. And it is possible to sell there almost anything you can think of. However, some products can be found harmful or fraudulent. Taking care of its customers and thinking about their safety,  Amazon includes restricted categories and prohibited products. They are also known as "Amazon Restricted Products" or 'Ungated Categories list'.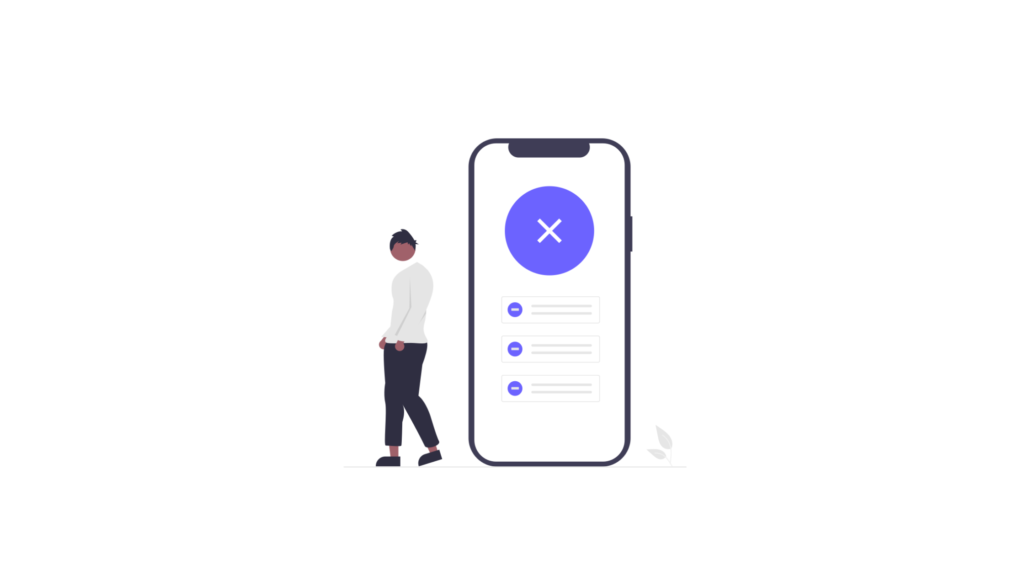 Today we will present to you which are Amazon restricted items. Additionally, we will speak about how to get approved in different product categories.
Amazon Restricted Categories
As we have already mentioned, Amazon cares about customer protection a lot. That's why they have restricted categories. In order to sell them, retailers should get the platform approval. The list of restricted categories depends on the marketplace laws alongside national laws. In the majority of cases, Amazon restricted categories list doesn't differ. For example, it may be the same in the US and other countries.
Top Restricted Selling Categories on Amazon
The official list of Amazon restricted products is presented and constantly updated on Celler Central. The sellers can always get fresh information and the latest news there. Amazon US views the following products as restricted:
Holiday Selling Requirements in Toys & Games

Amazon Watch Warranty FAQs

Made in Italy

Video, DVD, & Blu-ray

Collectable Coins

Streaming Media Players

Personal Safety and Household products
Besides those categories, particular restricted products require sales approval. The platform can even ban items from this list. Amazon also regulates the use of brands. Are you planning to sell a product from a well-known brand? First of all, you should make sure that you have permission to do so.
Here's the list of restricted products in the US: 
Alcohol

Animals & Animal-Related Products

Art – Fine Art

Art – Home Decor

Automotive and Powersports

Composite Wood Products

Cosmetics & Skin/Hair Care

COVID-19 Supplies

Currency, Coins, Cash Equivalents, and Gift Cards

Dietary Supplements

Drugs & drug paraphernalia

Electronics

Explosives, Weapons, and Related Items

Export Controls

Food & Beverage

Gambling & Lottery

Hazardous and Dangerous Items

Human Parts & Burial Artifacts

Jewellery & Precious Gems

Laser products

Lighting

Lock Picking & Theft Devices

Medical devices and accessories

Offensive and Controversial Materials

Pesticides and Pesticide Devices

Plant and Seed Products

Postage Meters & Stamps

Recalled Products

Recycling electronics

Subscriptions and Periodicals

Surveillance Equipment

Tobacco & Tobacco-Related Products

Warranties, Service Plans, Contracts, and Guarantees

Other Restricted Products

Refrigerants: Ozone-Depleting Substances and Substitutes

Upholstered Furniture, Bedding, & Other Quilted Products

CPAP Cleaning and Disinfecting Devices

Factors Affecting Amazon Restricted Product Approval 
Logically, restricted products on Amazon are of lower competition. That's because of Amazon's strict attitude to safety standards and regulations. If you manage to succeed, you'll get better sales higher profit. But you should also bear in mind:
Each restricted category has its own rules. Every type needs unique steps for approval to sell. For example,  Amazon may show a certain item is not available for purchase due to geographical restrictions. The issue requires a particular approach. Let's now see there the main criteria to meet before being considered for approval.
1. Professional Sellers 
From the 2 Amazon account types, sellers with a professional account have higher fees. It's $39.99 per month plus additional selling fees. But of course, this type of account gives many sales process improvements. 
2. Positive Performance Metrics 
Performance metrics are the key components that make sure you become successful on Amazon. There is, for example, a defect rate. This metric should be lower than 1%. There is also a pre-fulfilment cancel rate. This one should be lower than 2.5%. And the late shipment rate, which should be lower than 4%.
3. Product Authenticity 
Customers' interests are actually in the first place for Amazon. Every product ready for sale should be, first of all, safe and authentic. What is needed for product authenticity establishment? Sellers need to prove that the suppliers are dealers with appropriate licenses or hence direct manufacturers.
4. Invoices
As an essential factor, invoices used for Amazon should be no older than 90 days. Right before the application date. Invoices should also be legitimate. They must match the company info. And the information is visible in the Seller Central. In the invoices, the name, address, phone number, and website of the company must be included. No discrepancies are acceptable. So check everything twice attentively before saving all the info. 
5. Company Website 
Your company website (if you have it) can be an effective tool to get approved on Amazon. Website is not only needed but also a mjust-have. Especially when keeping in touch with customers as a brand. This kind of websites makes you as a seller very trustworthy. Amazon simply starts to rely on you. 
How to Get Approved on Amazon with Restricted Products?
We have mentioned various factors that Amazon approval depends on. Now we can come to the point of how to get it. There are some steps to follow. They will help you to overcome selling products from restricted categories.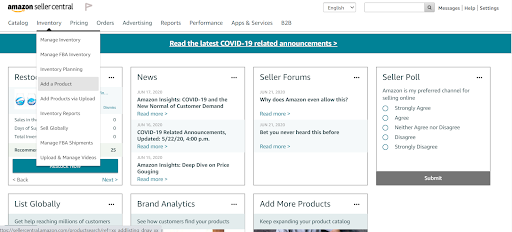 1st step: Log into the Amazon

Seller Central account

2nd step: From the Inventory section, select Add a Product.
3rd step: Search for your desired product to sell.
4th step: From the results, click the Listing limitations apply

link (it is usually next to your item).

5th step: Choose the Request Approval button.
The whole process of application differs for different categories and products. If there is such an option, then you should be ready to be rejected. But if you know the steps to follow, you have all the chances for approval.
We on eSwap want to give you some tips for Amazon restricted product approval. They are as follows:
Establish good seller reputation 

Watch ut your item quantities

Research products and competitors

Use inventory management software