One of the most popular and well-known e-commerce platforms is, for sure, Shopify. It supports billions of businesses from 175 countries all over the world. And if you have come across to this article and got interested in Shopify alternatives, you probably realize that there can be something better. Let us present what Shopify is and three best Shopify alternatives (online store builders)., as well as some features on how to choose an e-commerce platform.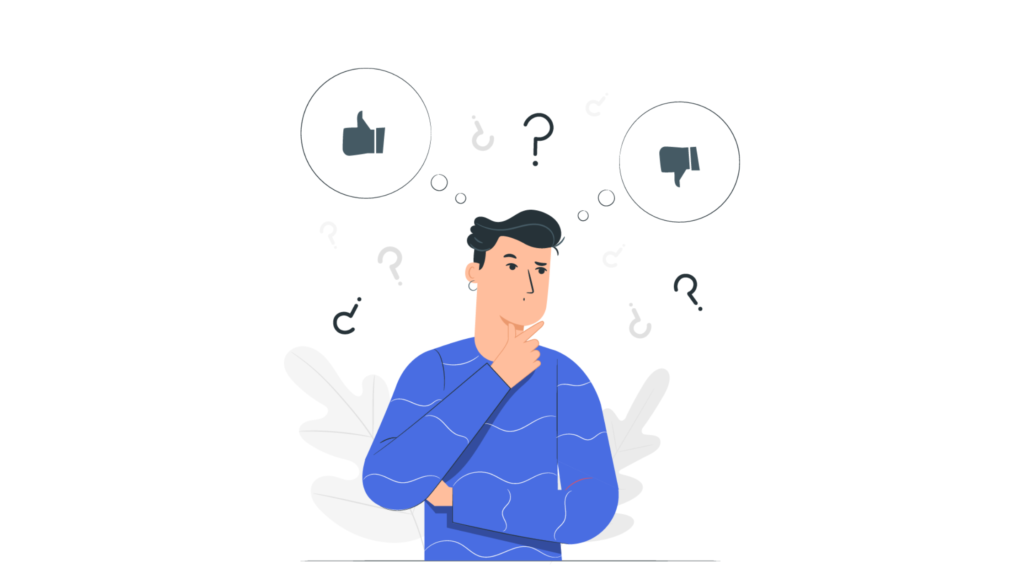 What is Shopify 
We have spoken in our blog posts about Shopify for many times. Let's just remind in a few words. Shopify is an online sales platform – a cloud-based SaaS solution for online store operations. It is an example of an online website builder where the users (sellers) can implement product management, shipping rate calculations and sell across different channels after building a store on the platform. The platform suits small and larger businesses due to Shopify plans. 
Top 3 Shopify alternatives
The time to view Shopify competitors and evaluate them has come. We present three popular platforms similar to Shopify that can suit your e-commerce market and needs. 
1. WooCommerce 
The first platform we'd like to speak about is WooCommerce – an e-commerce platform started in 2011. Actually, this is an open-source WordPress plugin that changes websites or blog parts into ecommerce platforms. So if you are somehow familiar with WordPress WooCommerce is a wise variant. You can also integrate your existing WordPress site and use WooCommerce in this way as an extension. 
WooCommerce Pros:
Free to use with your

WordPress site.

Easily integrated with your WordPress site.

Fully customizable for your store.

Access to hundreds of extensions (free and paid).
WooCommerce Cons: 
The plugin is free, but you still have such costs as domain hosting, certificates, etc.

You'll need the help of a developer or designer without basic knowledge of HTML/CSS.

On WooCommerce apart from plugins, you should also add additional features. Thus, your site becomes overloaded and slow.
2. BigCommerce 
Our next choice is BigCommerce – another e-commerce platform Founded in 2009. It is an open SaaS ecommerce platform for any business size, especially if you are looking for opportunities to grow your business. Business owners or sellers can build their stores here and keep track of the workflow.
BigCommerce Pros: 
Variety of features separate for each plan.

More than 55 payment options.

No coding skills required. 

SEO options, for example, customizable URLs.

24/7 Support.
BigCommerce Cons: 
A minority of free themes and templates (only five available).

A lot to learn, more out-of-the-box features.
3. Magento 
And the last alternative for Shopify is Magento started in 2007. It is an open-source ecommerce platform. In 2018 Adobe bought Magento and invested Magento Commerce both for small businesses and enterprises. Magento is a good option you have enough developer skills. 
Magento Pros:
Access to both front-end and back-end for customization. 

An extensive network of developers.

A cloud-hosted solution for Enterprise businesses.

A broad scope of partners.
M
agento Cons:
Magento Open Source needs to be hosted either by you or by a hosting provider. 

You should install all the updates on yourself. 

To build and maintain your Magento website, you'll need a developer or even a team of IT specialists. 

High costs.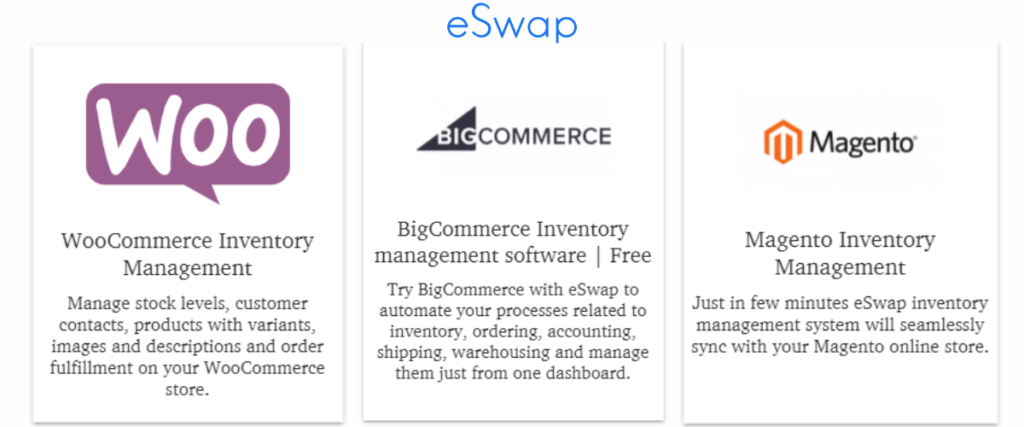 eSwap supports integrations with all the three sales channels, so if you are thinking about changing your space from Shopify to one of the above mentioned, we are here to help with all your management processes!
What features to consider when choosing an e-commerce platform
If you are considering changing your Shopify platform into another one, first of all, you should think about the issues that the chosen venue will solve. We'll present some basic features that should be taken into account. 
Payment options 
Different customers prefer different payment options (credit cards – Visa, Master; or online system – PayPal, etc.). So when thinking about suitable platforms first, they should provide various payment options. And one more important point: view those platforms that use payment gateways which provide several currencies. 
Customization 
The way how businesses are owned and managed differ. This is the main point of customization importance. Easily changeable e-commerce platforms are the core of customer satisfaction. For more comfortable platforms, you can adjust by yourself. For more complex ones you can do it with the help of developers. 
Catalogue 
In the case of small catalogues, Shopify is quite a good option. But for larger ones you'd better use more powerful platforms. At least it would help if you remembered that as a business owner, one of your main goals is growth. So think about new technologies, new solutions. Thus you can find out the best option of e-commerce platforms for you.