B2B eCommerce platform comes to enable wholesalers to display products and services to other businesses, at the same time save much time to manage inventory, take and fulfill orders,  create invoices, and connect with customers.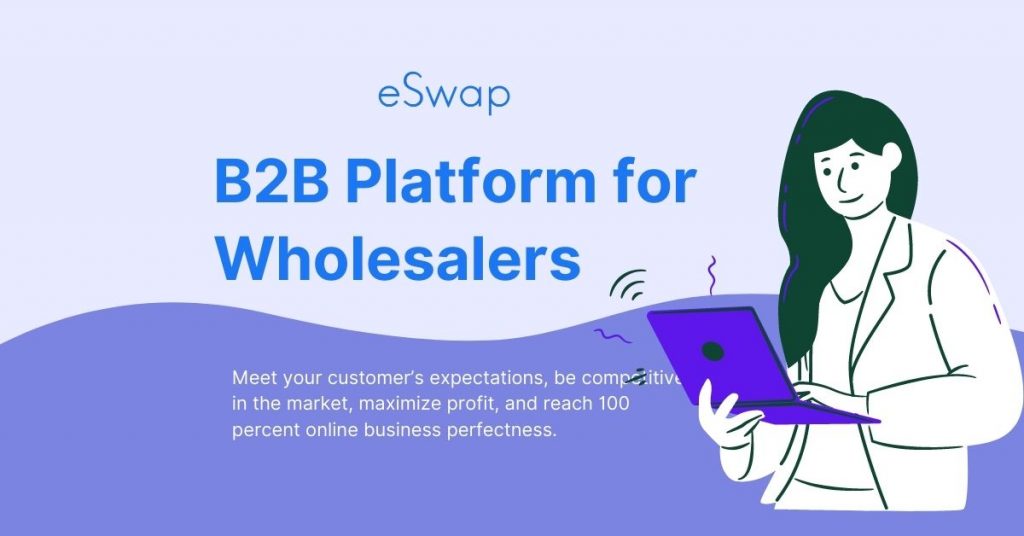 The importance of such platforms has grown as online sales are attacking the world and making a sale becomes harder than ever.
The only thing that can save the situation is a professional and centralized approach. 
B2B eCommerce platform is just what you need. Due to the smart functionality of these platforms, you will be able to run your business easier and more smoothly. 
eSwap has launched this new feature for its customers. Our industry-focused B2B eCommerce platform provides a high-quality service for your demand and goals. It enables you to meet your customer's expectations, be competitive in the market, maximize profit, and reach 100 percent online business perfectness.
Benefits of B2B Ecommerce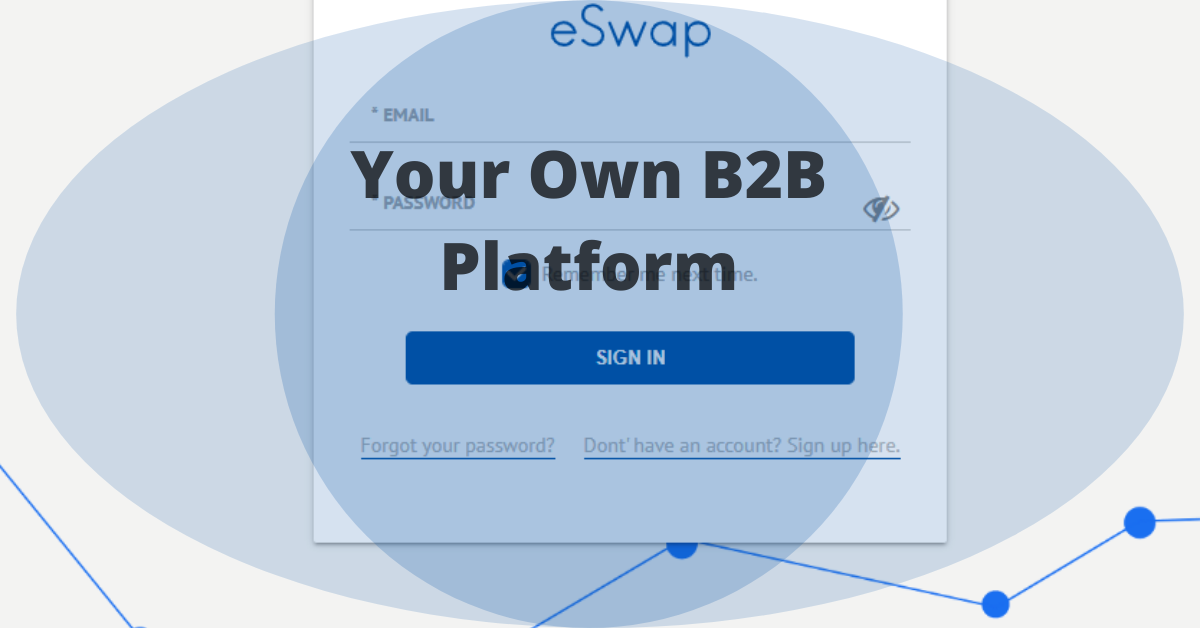 Increased profit
Our merchandising techniques enable you to showcase your products, offers, reduce the risk of lost sales, instead of driving more sales, and grow your business. 
Reduce customers service  costs
Customer service is one of the main parts of any business. Your team can use eSwap's platform to build strong relationships with customers.  
Reduced Costs of Error 
Buying and selling online reduces the risk of errors. This is especially important in the case of ordering. Customers are enabled to see available products, detailed information, quality, and prices. This reduces the risk of order errors consequently reducing returns and costs. 
Real-time Data
eSwap gives you the ability to get real-time data. Any change referring to product data, orders will be immediately updated on your back office.
Special  Pricing
Customer loyalty is one of the main factors in every business. Loyal customers bring more revenue and are financially important for stores. Additionally, people love to make a profit. Get one of the main features of our B2B platform such as creating custom price lists for each customer to make your customers happy. Offer custom discounts and minimum order quantities. Each buyer will get its product at the prices and discounts that you suggest. Enabling every customer to get custom-made for them makes them feel appreciated. Offering amazing deals you will be able to beat your competitors and get new customers.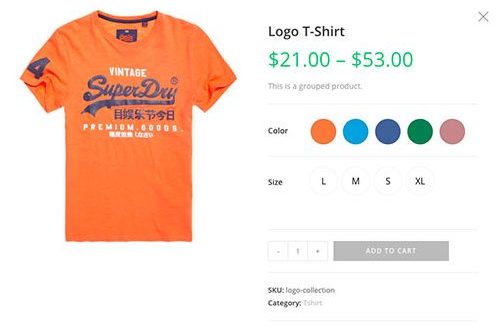 Modern Platform
Nothing attracts more than the design of the platform. If your customers are satisfied, you will be able to double them. In order to transform your business, use our up-to-date, smart, well-designed, user-friendly platform, and improve your customer experience. No technical skills are required to make changes. 
Private brands
eSwap's B2B platform allows you to create and manage your own store and use your private URL. Design your brand as you want, offer special products with special terms. Your clients have a great opportunity to register in a few minutes and start buying in a flexible way.
One-click Ordering
Customers value time more than somebody else. Customers do note like time-consuming actions. Due to ordering features minimize ordering time and enable customers to one-click online ordering. Moreover, keep your product catalog updated anytime and get orders in over email, phone, or message or repeat previous orders and get current order status updates.
Secure payments
eSwap allows you to use a one-click payment system through secure payment systems like Stripe. Keep strong control over your account balance and payments. Say hello to new payment systems and make it easier to get paid. Register now and get a single click invoice or a detailed history of your transaction.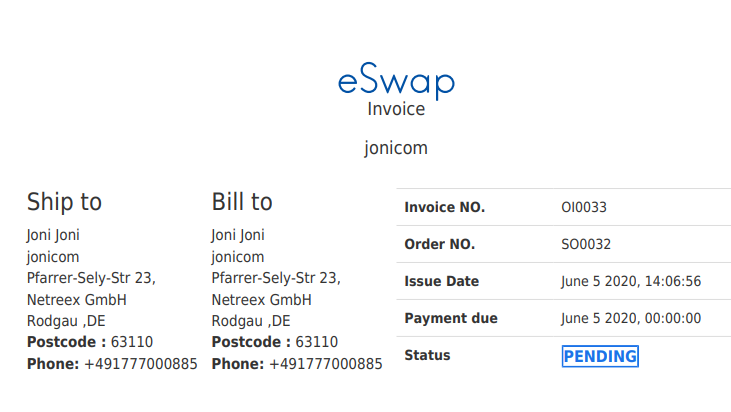 Other possibilities
eSwap enables you to send invitation emails to your customers and allow them to register and activate new accounts in your store in a short time.
You have already learned the main features and benefits of B2B eCommerce Platforms for wholesale. But how to be sure of choosing the right platform. We have listed several guide-questions before making the final decision.
What is your business goal?

Does the platform have needed features?

Is the platform economical to your budget?

Is the platform flexible for integrations?

Is the platform user-friendly?
Answer these questions and can easily find the best B2B eCommerce platform.
In case you have any questions or uncertain contact us support@eswap.global.