Cash outflow refers to the money that the companies spend aiming for different purposes. It may be the cash for the staff wages, for example.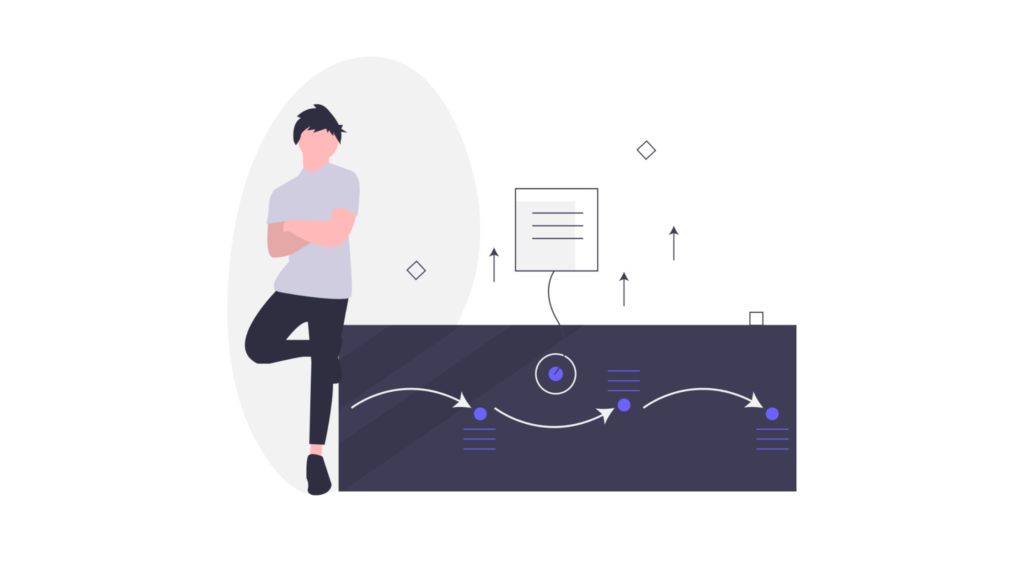 The cash outflow is contrary to the cash inflow, the money coming into your business from different sources. The moment your cash outflow is greater than the cash inflow, you should know it's an alarming issue.
The reason is that you aim to earn money, and if it's consistently negative, you should pay more attention to your finances.
 In the initial start of any small business, it's imperative to pay attention to the finances. Therefore we will explain the meaning of cash inflow and outflow, give the definitions and differences. With the help of this article, we will find more about the cash flow problems. We will offer a couple of top cash flow managing tips.
What is a Cashflow?
Cash flow is the amount of money or cash – equivalents that transfers into or out of a company. The money received is called cash inflow, and the one you spend regularly is called cash outflow. Cash flow statements allow the companies to figure out the cash they owe in hand for a specific time. Therefore, it's a type of periodic financial statement.
There are many reasons small businesses should take care of managing cash flow better. One reason is that the cash flow statements are the core of business accounting. In addition, the cash flows are current assets; consequently, they show liquidity. The latter means that you have an exact idea of how much your company is operating.
Take a look at the main cash outflow and inflow examples: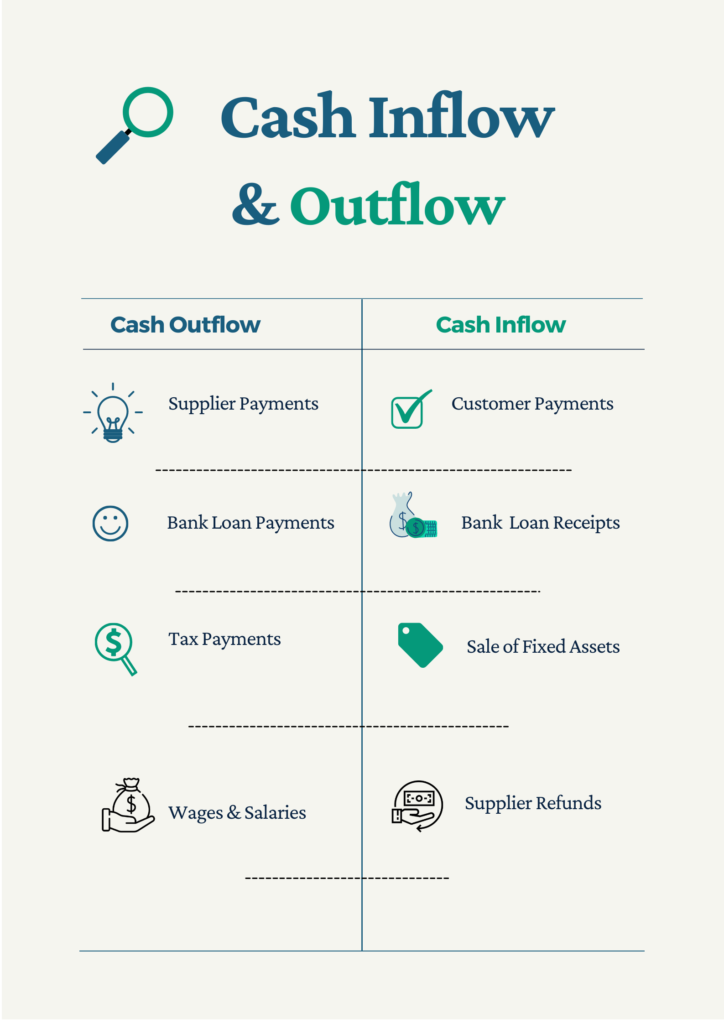 Typically there are three main types of the statement of cash flows. These are the cash flow from Operating, Investing and Financing Activities. The operating activities cash flows mostly show the cash you will make as a small business owner. 
Now that we have the basic idea of both the cash inflow and outflow, let's now discuss how you can improve your cash flow management. In addition, we will discuss the cash flow problems faced by small businesses.
Common Cash Outflow Problems for Small Businesses
Businesses may experience cash flow problems for various reasons. One reason could be the struggles to pay the debts or acquiring new equipment, for example. Small companies, however, are sensitive to the issue the most.
Cash outflow problems, however, should not be considered as enormous problems for all time. You may experience a net cash outflow problem while buying many raw materials or equipment for manufacturing purposes. There might be a certain period when your cash flow will be negative. Both the negative and positive cash flows have a significant impact on businesses in many ways.
Let's now discuss them all one by one and understand their impact on sales performance better.
Monthly Business Budgeting
If you are operating a seasonal business, the monthly cash flow budgeting will be important in many ways. Your monthly accurate cash flow statements will be helpful to pay the recurring bills. To do so, you'll be needing to save a certain amount of your net cash inflow to cover the overhead costs. It basically will be a profound help for any small business, especially during their low-revenue months.
Cash Outflow & Invoicing
Invoicing of purchases is the most crucial aspect of accurate business management. That's the way you can make sure you are receiving your payments on time. The flexible invoicing strategy will work for you if you start offering discounts to your customers.
Invoice factoring is another method that works quite well. It practically means being able to sell accounts receivables at a discount to a third-party factoring company. After that, those companies will take care of collecting the invoices upfront and taking the responsibility to manage the payments.
And for anyone using inventory management software for stock management, it's worth mentioning that the creation of Purchase orders and invoicing is not a bid deal. You can enjoy the use of eSwap's Purchase Order Management Software feature for that purpose. The whole process of creating POs is automated in eSwap. This software feature allows managing and tracking all types of purchases in a centralized system. Therefore you can create purchase orders just with a single click and receive shipment fully or partially.
Excess Stock
The excess or the obsolete stock in warehouses is a big problem for any company. It can affect in many ways to the profit margins. Both the cash inflow and outflow will be challenging to maintain in this case. You will have to pay a lot if you choose to keep it for a while. To avoid such issues, the use of a good inventory management tool becomes a must-have. 
It will support you in many ways. Started from the real-time inventory syncing and ended up with Analytics and Reporting. 
Overhead Costs
Overhead costs refer to the expenses you should pay while running a business. These expenses may include the charges due to paying for office rent, utilities, equipment, etc. It's essential to follow the regular updates of your overhead costs; otherwise, it will negatively affect your business.
Even though the overhead costs are essential, you can always try to find ways to cut them. It will be possible only if you make audits frequently. The balance of cutting those costs should be accurate as well.
In conclusion, we can assume that managing the cash flow statement could be extremely challenging for small businesses—especially the ones who are fast-growing and have no big experience with handling their finances. Any inaccuracy may affect the overall work process.
To avoid the discrepancies and handle the cash flow issues effectively, you should try using inventory management tools like eSwap is. With the help of eSwap's integrations with Xero and QuickBooks Online, the financing will be handled easily. Those integrations will allow you to take care of the invoicing, bank connections all from one dashboard.
You can sync all your sales and purchase orders, credit notes, inventory assets and shipments. The orders which you create on eSwap will be automatically pushed to your Xero or Quickbooks accounts.
Enjoy our inventory management tool to manage both your stock and finances with high accuracy.