Selling on eBay will cost more than you may think. Of course, a dollar or two will make no difference at the beginning. But at the end of the month, the sum will surprise you. Why not save your nerves and calculate your seller fees initially. Exactly knowing and calculating fees, before starting selling on the eBay marketplace to make a healthy profit. 

eBay fees are charged differently (pre-sale, post-sale, and also optional extra fees) and differ for business sellers and private sellers.
As you can understand eBay fees are a bit complicated. So we have prepared a detailed guide for you to help you have a clear view of eBay charges.
There are two main types of eBay fees, these are:
Insertion fees

Final Value Fees
Besides these there are also three other fees:
Managed payment fee

Store subscription fee

Promoted listing fee
Keep reading to discuss each of these in more detail.
eBay Insertion Fees
Insertion fee or as also called listing fee varies depending on the minimum starting bid or the reserve price.
For example, you do not have an eBay Store and open your auction at $0.99 without a reserve, so your listing fee will be free (for the first 100 items per month). But if you open your auction at $0.99 with an undisclosed reserve price of $50, your listing fee will be $2. 
Consequently, if you have a reserve price on your item, your insertion fee is charged depending on the sum of reserve and the reserve price charge.
It is different in the case of Fixed-price listings. Here the amount of fees is $0.50 per listing if your "Buy It Now" price is $0.99 or higher. 
Private sellers get an individual bonus: free listings on eBay of the county you have registered.
Note: 

Items not sold are nonrepayable. Surely you will get back your insertion fees for per not sold items. Moreover, you are enabled to relist your low-demand items for free (free second listing fee). eBay gives you another chance to improve your product title and description, place a lower opening bid, or even change the category to increase the possibility of selling.

 
Attention: 
Free listing works if the relisted item is sold. Otherwise, the listing fee is charged.
There are several points to consider:
Only up to 12 free pictures in one free listing

Several categories are not available in free listings: motor categories, business, and industrial categories.

Free listings are available in the following categories of auction-style listings: antiques, art, clothing, shoes and accessories, coins and paper money, collectables, dolls and bears, entertainment memorabilia, health and beauty, jewellery and watches, pottery and glass, sports memorabilia, fan and sports cards, stamps, toys, and hobbies.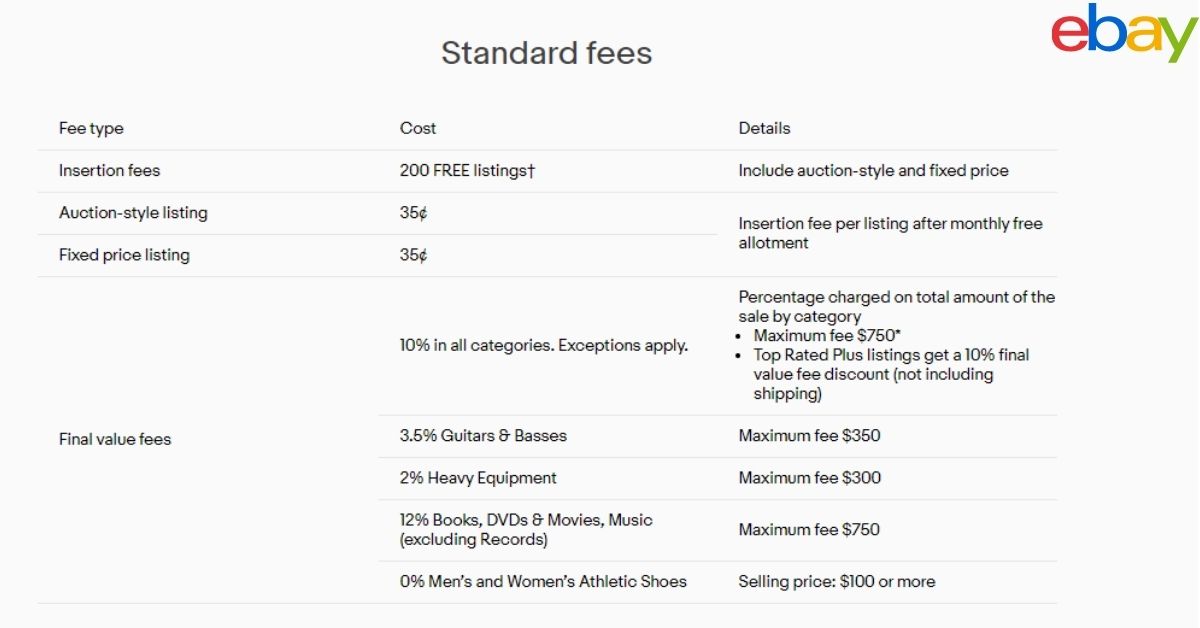 eBay Final Value Fees
The final value fee is charged one-time after the item is sold It is calculated based on the total sale amount excluding sales tax. 
There were times when final value fees were calculated without including shipping fees. As a result, wise sellers decreased product prices and indeed, increased shipping prices. 
The total sale amount includes all shipping and handling payments the seller receives. 

Final value fees are charged individually for each transaction. Even if the transaction is failed, a final value is still charged. The amount of percentage is directly charged based on the category. 
For most categories, including Top Rated Plus Listings,  the valuation percentage is 10% of the item. Only "below standard" sellers are charged an additional 4%. 
eBay fee calculator
eSwap eBay fee calculator comes to simplify and fasten the eBay selling fee calculation process, so you will be able to streamline other parts of your business.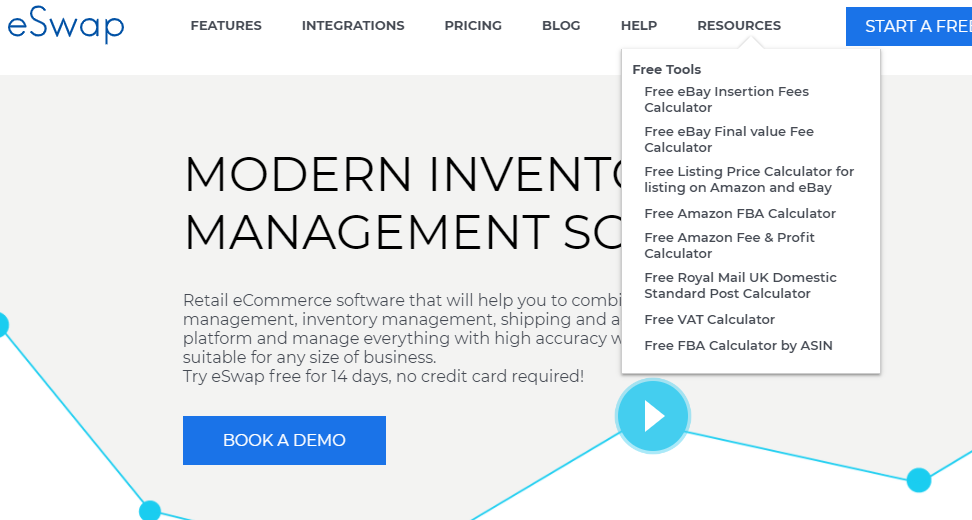 eBay Insertion Fees
Open Free eBay Insertion Fees Calculator

Select your eBay Store type

Choose extra listing upgrades you want to have

The number of listing 

And press the button to calculate
eBay Final Value Fees
Select your eBay main category

Choose subcategories 

Fill in the final price of the item (Price + Taxes + Postage) 

And press the button to calculate
You will see the eBay selling fees and how much profit you made from the sale.