eBay and Amazon are both the most popular sites for shopping and top e-commerce platforms. Both are very attractive for beginners, as well as experienced sellers. Almost any online buyer knows both of them well. But at the same time,  any seller has asked the question to himself: which is better? eBay vs Amazon. Let's compare the main points and find out the differences between the platforms, as well as the advantages of both: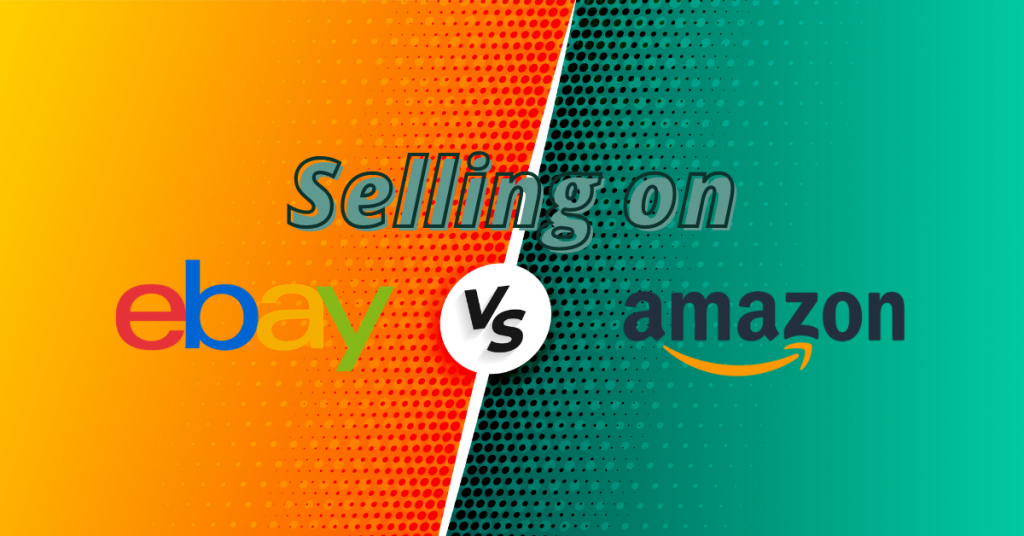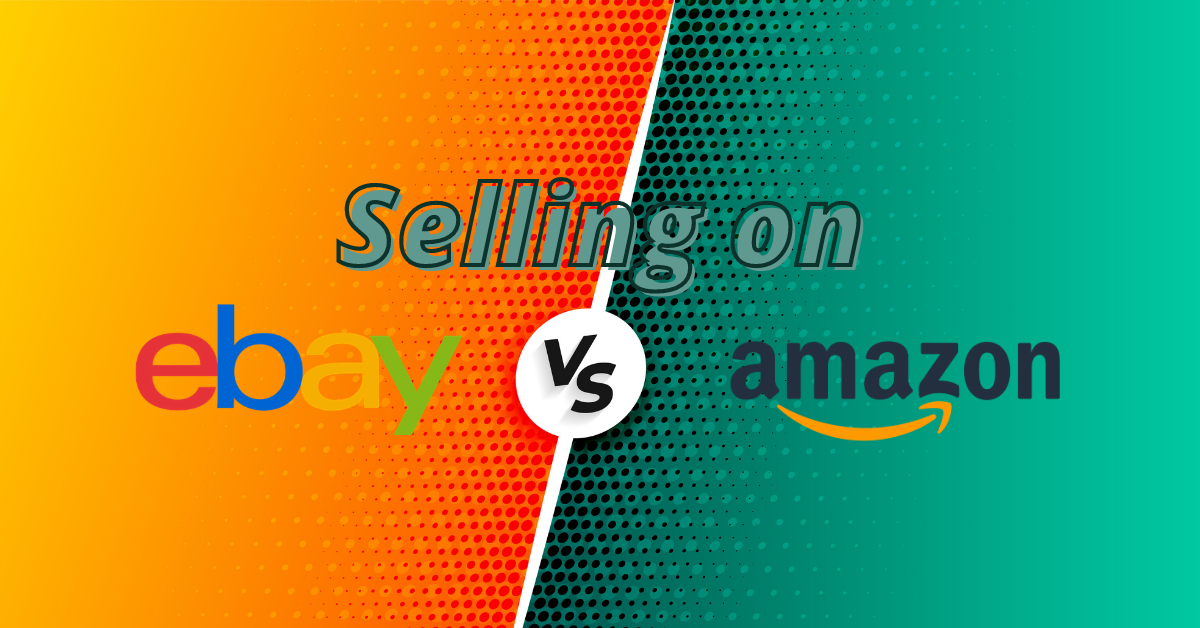 How did eBay and Amazon start?
eBay first launched for re-selling used goods, and later became a selling platform for small businesses. Today it's a preferred platform both by beginners and experienced sellers. Amazon at the beginning was an online area for selling only books, later videos, CDs, or computer programs. Today Amazon suggests a great variety of products. 
What are the main differences? eBay vs Amazon
First of all, eBay doesn't sell self-production. Only third-party sellers can sell here, while Amazon includes third-party sellers, as well as offers its own products. Speaking about the categories, they are mainly similar. But on Amazon, there are many restrictions (12 of 40 categories need special permission, and 5 may have restrictions depending on the type of the product, as well as season restricted categories). eBay does not require anything like this, there are just some lists of items prohibited. Type of the top products differ. On Amazon health and beauty items, new clothing, fitness products, or baby products are in need. While on eBay mainly unique, unusual and cheaper products can be sold better in major quantity.  
Prices and competitiveness
As for the prices, on eBay your listings can have fixed prices, but also can have an auction format. On Amazon auctions are not supported, there is only the fixed-price variant. As Amazon is a brand compared to eBay it is more competitive. But as for the competition between the sellers, on eBay, you can meet a more competitive community (especially when selling in auctions).
The loyalty of the buyers
It is above any question that both eBay and Amazon have a huge audience and reach. And each platform has different visitors. As for the international community, Amazon has 14 worldwide marketplaces, Amazon – 23. In the last 12 months, Amazon had more than 2.000.000.000 visitors, eBay had more than 180 million buyers, 2.000.000.000 transactions per day. 
Demographics of the sites is an important factor – if you know your buyer well, you also should know which platform he/she uses mostly. Some surveys show that the average shoppers on Amazon are aged 45-54, while on eBay they are mainly 35-49-year-old.
As already mentioned, on eBay you can sell both at fixed and non-fixed prices. In the case of a fixed price, for example, if you sell an item for 10dollars with a profit margin of 30%, so you earn 3 dollars for 1 sale. Thus, you need to sell a larger amount of items to earn more. In case of an auction, maybe you will not manage to reach your desired result, on the other hand, you may reach more than you expected to. While on Amazon you always have fixed prices and you can be sure of your desired profit. But here another factor should be taken into account – the fees. 
Usually, a fee of 10% is charged on eBay, which does not include PayPal fees. On Amazon charged fee is mainly 15%, but here payment fees are included. An additional fee will be added in case you use Fulfilment by Amazon service. 
eBay is a simple and very user-friendly site, everything is simplified: listing products, selling, and receiving money. All these take minutes. While transactions on Amazon take longer (for example, it holds payments for 14 days and only then sends it to your bank account). Another easy and time-saving opportunity is Amazon's FBA which does a lot instead of the seller (packing, storing, sending the orders). Sales depend on the type of products. 
On e-commerce platforms, like in any other type of business, you choose how to price your listings for higher income. The money you make depends on branding, products and profit margins. The factors affecting the sales work both on eBay and Amazon. Before setting the price main key-points that should be taken into account are the followings:
Product quality:

If you offer a high-quality product which is better than your competitors', logically you can suggest a higher price for it. 

Product competitiveness:

If your product is above the competition and popular your sales are guaranteed. 

Product uniqueness:

If the product you sell is different, rare and stands out, you will be able to make more sales.

Brand awareness:

If people know you and if you have gained the trust of your clients, you can set your desired prices even if they are high. 


The benefits, pros and cons: eBay vs Amazon
To sum up, we can just conclude that both of the globally popular sites have their advantages and disadvantages. 
eBay advantages:

less competition, customer loyalty, fewer category restrictions, easier listings.
Amazon advantages:

lower fees (without FBA fees), buyer trust, branding opportunities, fulfilment service. 
eBay disadvantages:

smaller audience, less buyer trust, no fulfilment service, higher fees (per item).
Amazon disadvantages: restricted categories, extra FBA fees, harder listings, higher competition.
It's you as a seller who should find Amazon or eBay appropriate for selling items and running a business. At last, you can combine your business and be present on both sites. You can later integrate eBay with Amazon, simplify your inventory management processes. Our integrations on eSwap (especially Amazon integration with eBay) suggest the best solutions for you, helping your work to be as fast and efficient as possible. Start today and increase your profits!