As a business owner, you want to sell online, which means that you certainly need an ecommerce channel. eCommerce platforms come as a perfect solution because they provide basic features (web hosting, shopping cart, payment systems, etc.). Let us present you the 10 best eCommerce platforms for 2021 and those eCommerce platforms comparison to help you find the most suitable ones through narrowing down.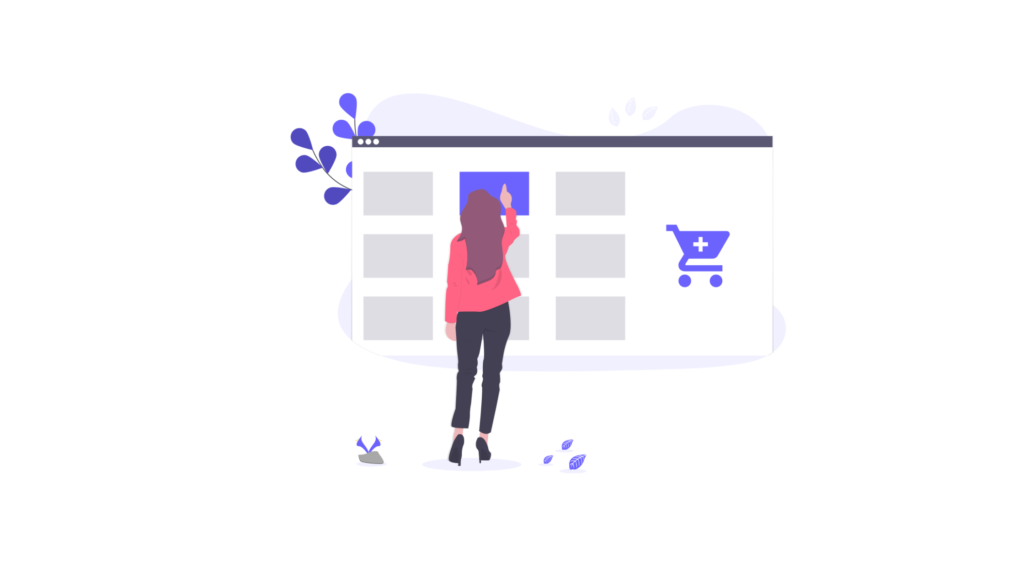 1. Wix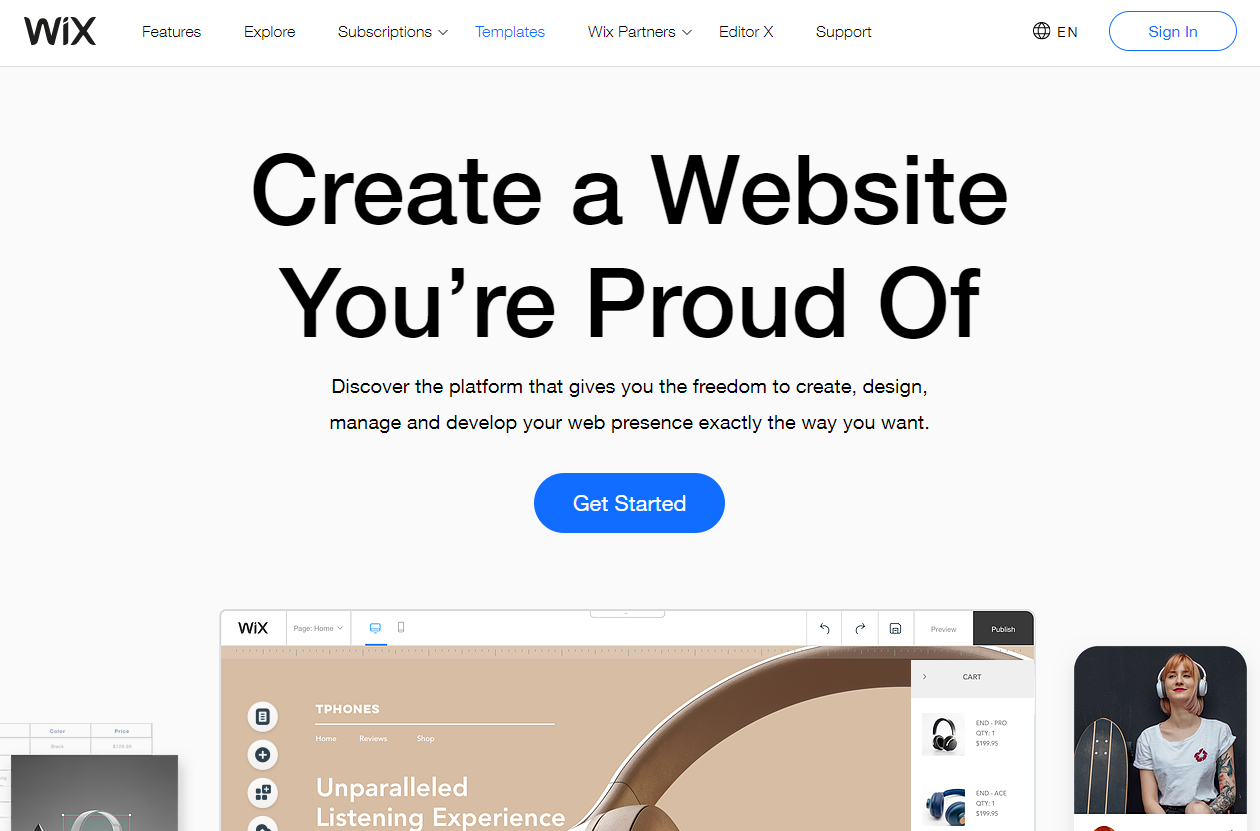 Wix is a straightforward platform, including everything that you need to start your online sales. The platform is very suitable for small businesses. It will help to elevate your online sales creating a website in a few minutes. Most prominently, the platform suggests more than 500 customizable templates 72 free themes. The platform also combines drag-and-drop editor and artificial Design Tool. Immensely ADI helps you build your website just asking several questions. The mobile optimization is also included: you can switch to Mobile editor and work on mobile optimization. 
With the help of Wix, you can quickly get leads, customers and accept payments right from the platform (your pre-built website). And when you realize that your business is growing, you can continuously add features needed. However, it should also be noted that after fast and radical development you'll have to change your platform because Wix will soon become not enough.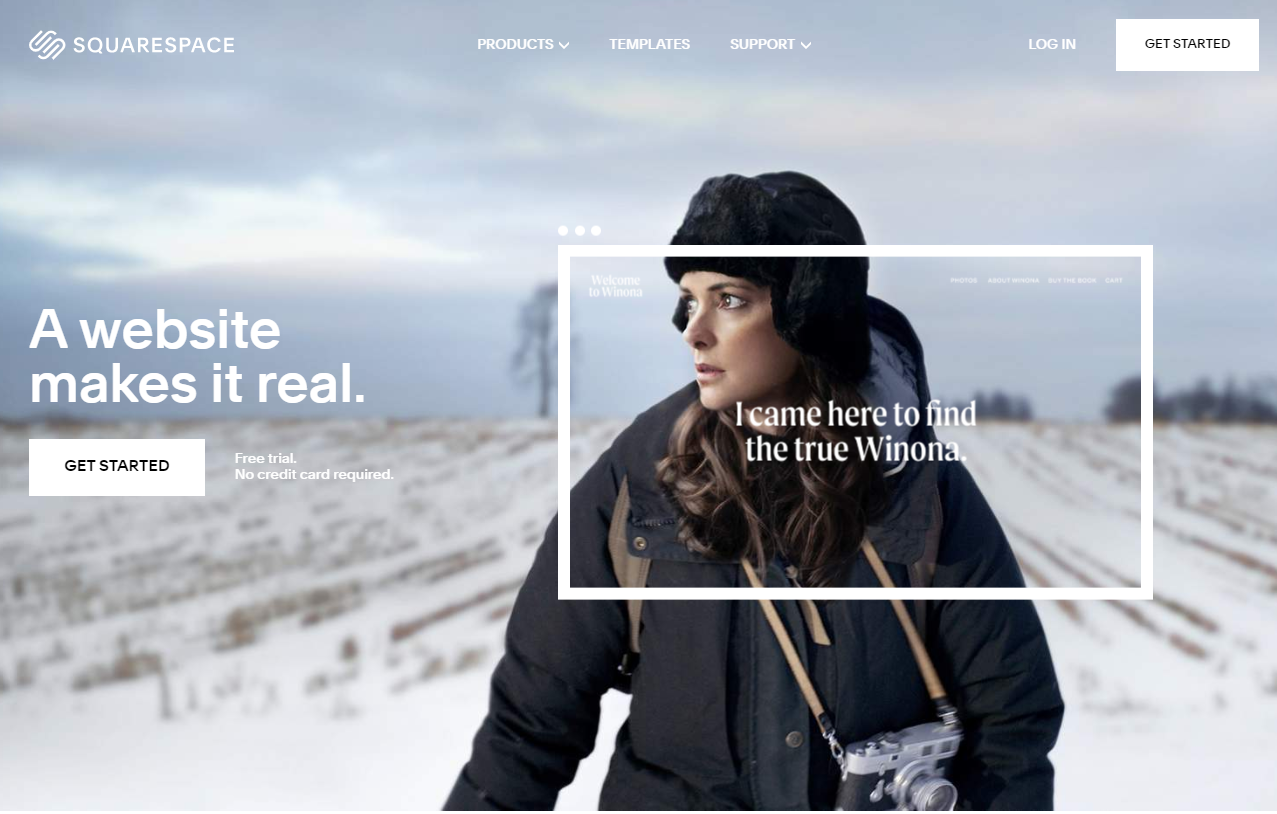 If you are a startup limited on time but in need of an ecommerce platform, then promotion tools of Squarespace are there to help you. Squarespace is another easy-to-use platform for users with no coding background who want to make attractive websites. No matter you have just started or you are already an established business holder, this platform provides all the features needed for your business growth and development. 
When speaking of features, we'd say that there are numerous tools for building an eCommerce website in different packages. Squarespace designs are impressive, and they will give your website a professional view. It has a mobile application with promotional tools.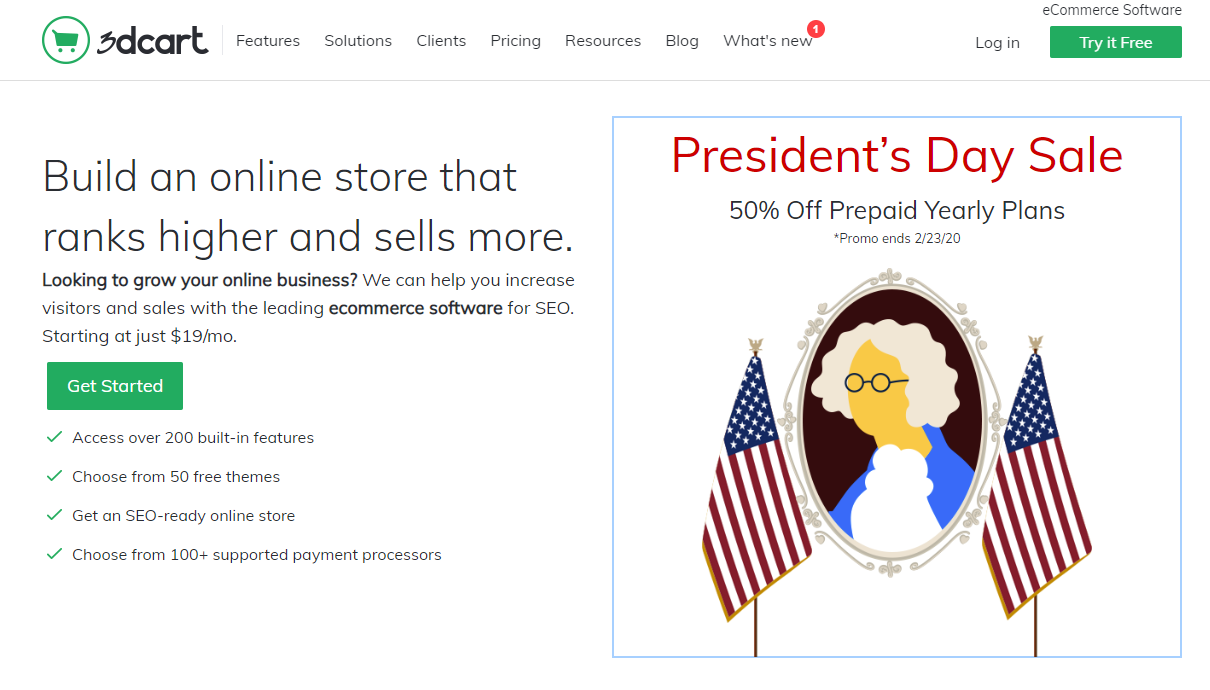 3DCart is a secure eCommerce platform that has about 22,000 online businesses in 20 years of service. The platform helps merchants build their online stores and get higher ranks, thus selling more. There are more than 200 features on the platform, 50 themes (free), SEO options, 100 payment options, etc. The themes and features are all mobile-friendly; marketing tools ensure the highest conversion rates. 
For 3DCart, no special coding skills are needed. The platform itself deals with all the functionalities via its features. 
4. Salesforce Commerce Cloud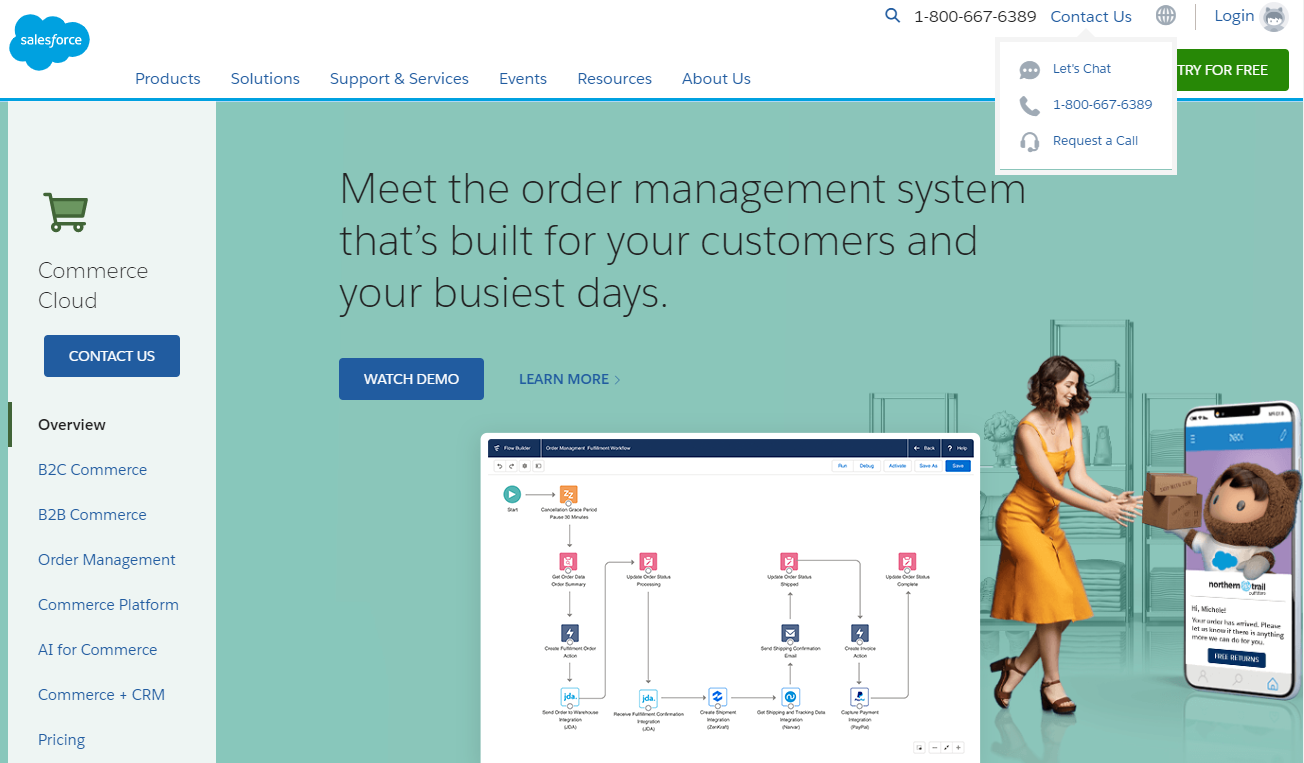 Salesforce (officially – Demandware) is a cloud-based sales platform for B2C and B2B merchants. The platform of Salesforce is most famous for the CRM solutions it provides. According to the platform, you'll successfully manage your relationship with customers, mainly due to the artificial-intelligence-based CRM. Salesforce Commerce Cloud suggests other features as well (order management, personalization, international businesses solutions). With the help of reliable salesforce surveys tool, you can create intelligent forms that can get triggered at multiple touchpoints on different aspects of the business
The platform handles the high sales and congested traffic, but we would not suggest Salesforce for small businesses or starters, mainly because of its high price and requirements.  
5. Yo! Kart 

If you as a business holder are familiar to the style of Amazon, Etsy, or eBay, Yo! Kart is the best option for you. It is a powerful, fully customizable multi-vendor ecommerce platform. Thousands of enterprises (startups, businesses, companies). The platform's extended features include geolocation, split payments, pre-integrated APIs for taxes, pick up at the store, shipping management, etc. Yo! Kart also has got a mobile application, supports web and mobile apps.
As for the fees, this platform has got a lifetime license and no recurring fees. Yo! Kart team provides 1-year free technical support for any of the packages and free installation.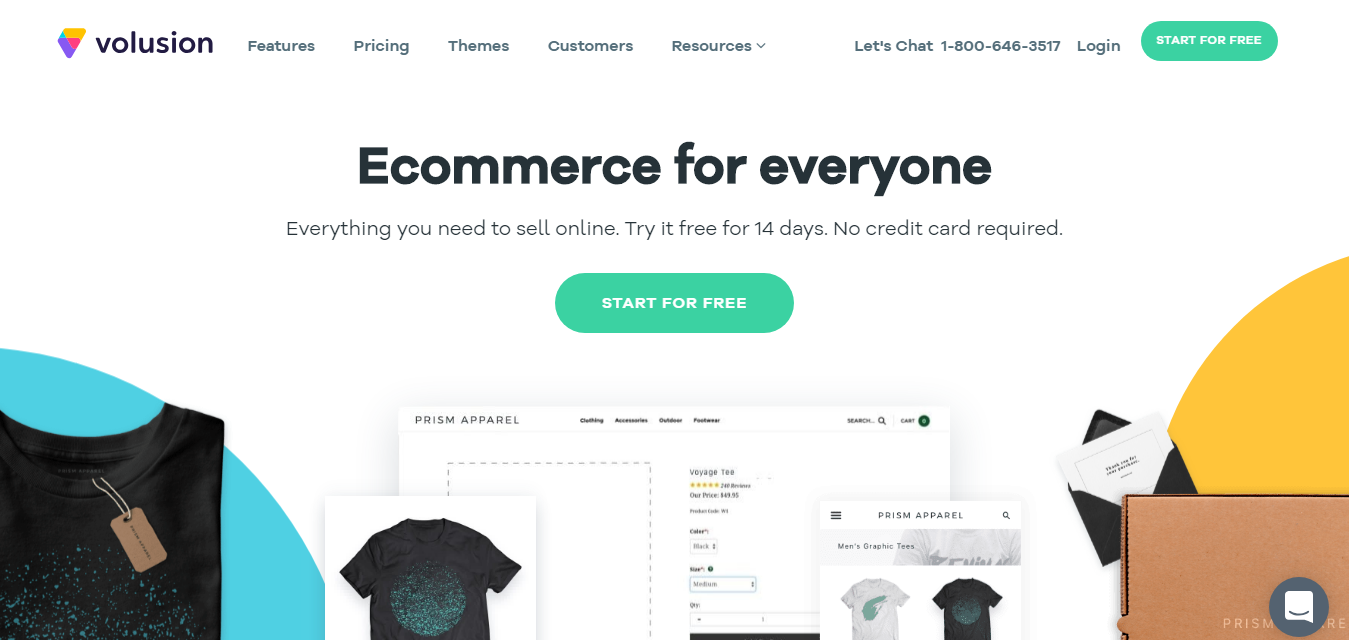 Volusion is one of the oldest representatives of this list. It appeared almost 20 years ago. Today, it is an all-in-one eCommerce solution to create a store quickly, manage and expand it. The platform provides different handy features and rich functionality. You can start your online store with pre-designed themes, various styles, content editor tool and more. 
When you finish your website design, the platform accelerates your sales processes. This eCommerce platform is processing product pages, order systems, payment and other options. As for SEO solutions, the platform is also very competitive, because it gives tracking access to SEO tools, like metadata of your pages, categories, products, so that they are built in an SEO-friendly way.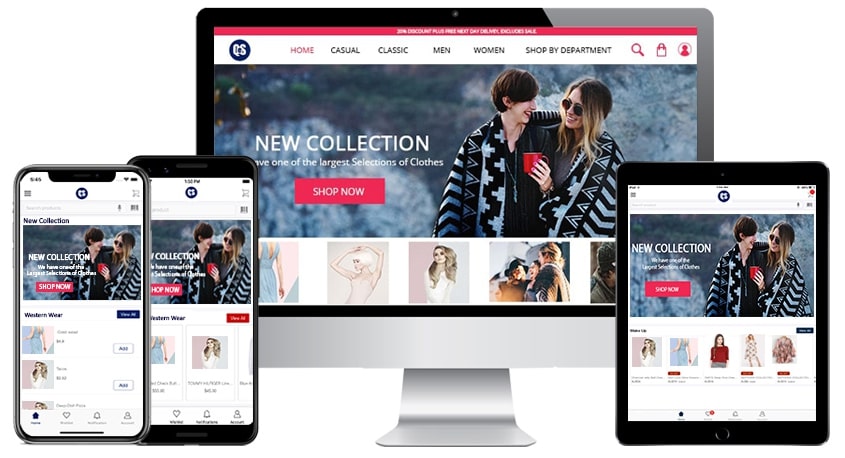 Quick eSelling is one of Software-as-a-Service eCommerce platforms. The channel helps business owners (B2B and B2C) build and launch an online store with no coding knowledge. If you do not like the platform's look, you can customize it and fit your store or business. The platform is hosted and managed on its own and has a robust CRM system. It also supports integrations with leading payment systems and additional APIs like PayPal, Quickbooks, etc. Quick eSelling can be used both with free and paid versions. If 1000 listings are enough, you can handle without the paid plans.
8. Weebly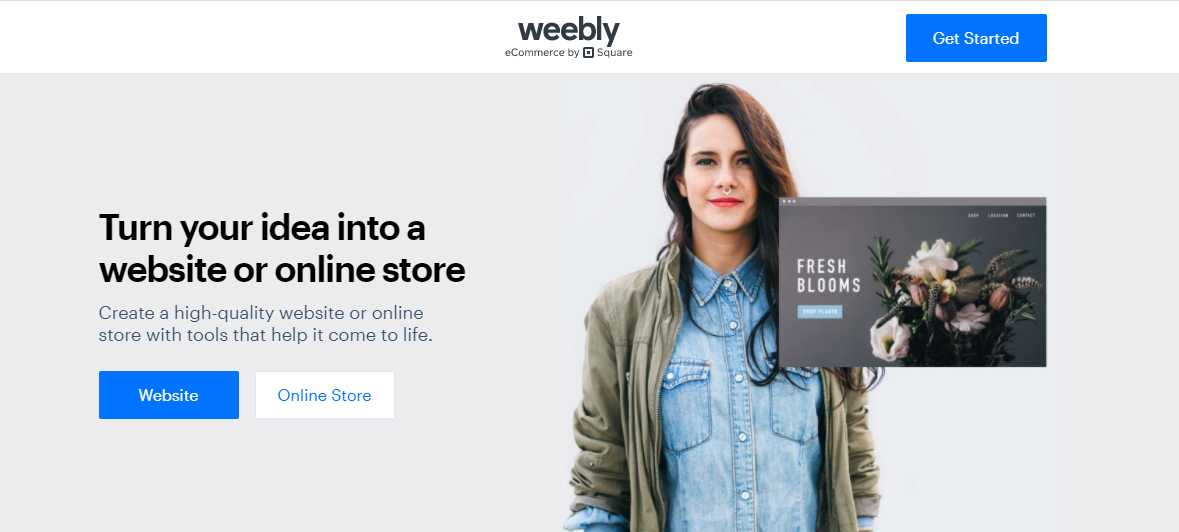 Weebly – founded in 2006, today has approximately 40 million customers. This channel is an excellent option for those searching for simple solutions, including marketing automation tools. Weebly has three plans. The last two – Business and Performance are better for eCommerce because Starter does not support all the features needed (for example, custom shopping cart, coupons, and inventory management). 
Note: You can choose the Starter plan from this platform and use eSwap's solution for other essential features. Manage your inventory, orders, listings and shipping all from one dashboard. 
9. Shopify

While in the beginning, we decided to speak about not too famous eCommerce platforms, we cannot forget about such a popular platform like Shopify. This is the best option for dropshipping business and marketing. Some significant features include various credit card supports for the normal flow of payments and 1 PCI level compliance that provides data security. Mobile-friendliness is also on a high level due to different mobile applications. And Shopify-eSwap integration makes all the operations easily managed and trackable. 
10. Magento Commerce

And the last platform from our ecommerce platform list is another popular channel – Magento changed into Magento Commerce. The world of eCommerce highly appreciates and uses the platform very frequently. We will not speak too many Magento features (you can find them on other relevant blog posts). Let's just say that Magento is a good option for its broad community of developers, who are ready to discuss and help to find answers for almost all related question. And in the marketplace, you can find many extensions, templates and themes that will increase your platform efficiency.