Negative Feedbacks affect the eCommerce Business efficiency hugely. Accordingly, your task should be handling negative feedback quickly.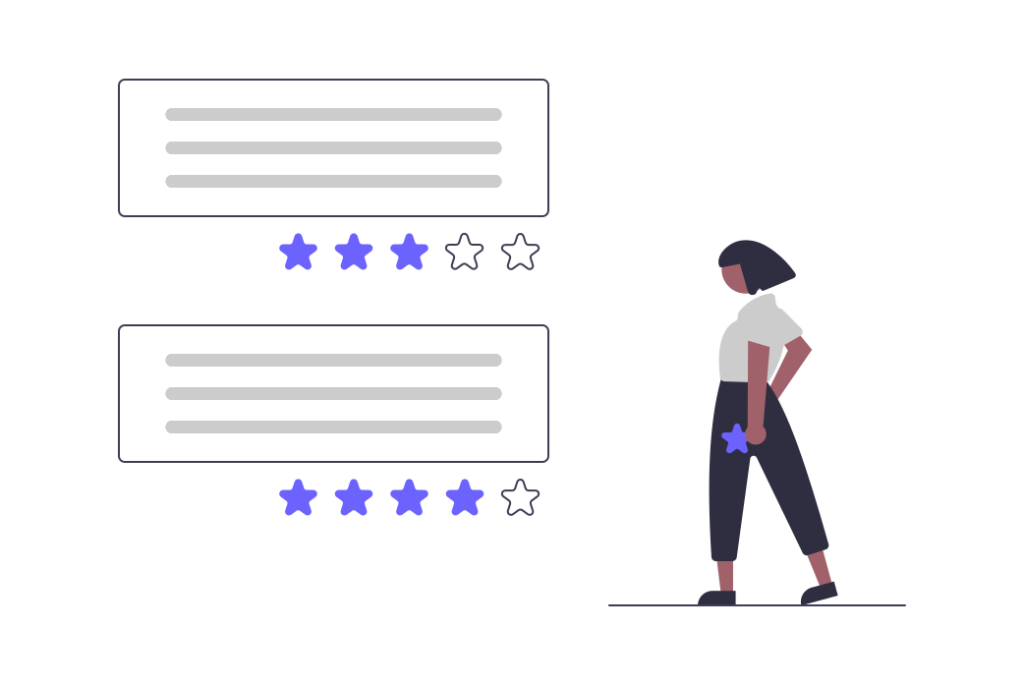 Any eCommerce business owner experiences both negative & positive feedback and the problem of handling them properly. Your sales growth depends on handling negative reviews properly. There's a popular opinion among the consumers: first, to check the reviews before buying an item. That's why you should pay attention to handle the negative feedback on your eCommerce sales channels.
Consumers understand that mistakes might occur, but having a constant negative feedback loop for your business will never bring you good results.
What is a Negative Feedback Loop?
Negative Feedback Loop is a process when a company studies customer complaints and uses that information to drive positive changes.  This process is considered a loop as far as the output of feedback serves as an input for companies to get positive results. Negative Feedback Loop should not be repetitive, otherwise, it will affect your eCommerce store's selling efficiency.
Try to avoid repetitive negative feedback loop occurrences with your constant advancement and efforts to improve. Improving your Customer Relationship Management (CRM) could be another tool for you to get more positive feedbacks.
Here's what you can do to handle the negative feedbacks on your eCommerce sales channels: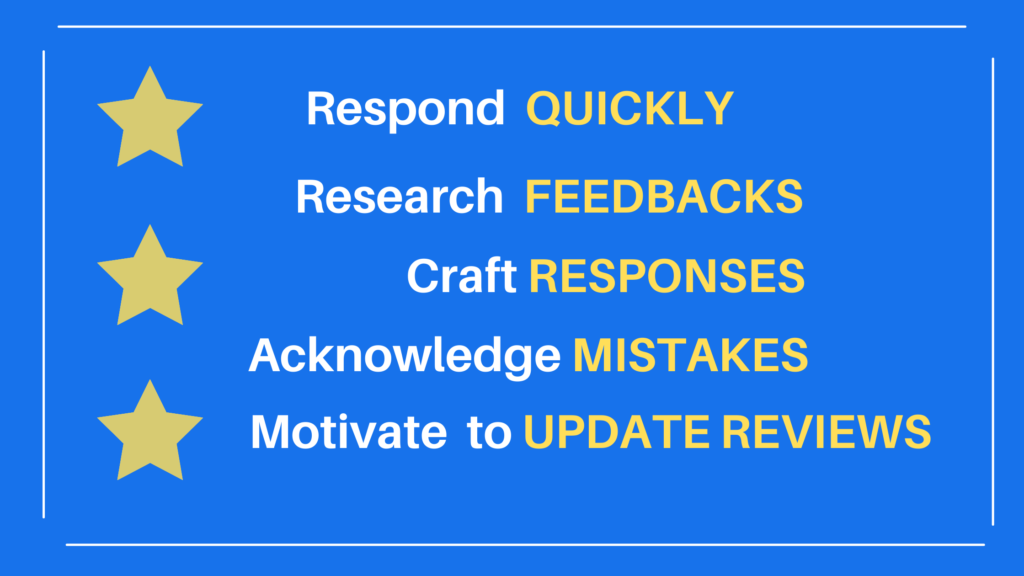 Give a Quick Response
Every customer notices whether you care about them or not. If there's a case of mishappening or an incident, your immediate response will matter the most. You should respond to the negative feedback cases as soon as possible, and your response should be personalised as well.
Any complaint left with no response is cutting down the potential customer flow to your eCommerce sales platform. It is quite understandable that there's a need to put time and efforts into giving good response, but the pain is worth the gain. The personalised feedback will eventually help the customers purchase later and not hinder the new customer flow to your eCommerce sales platform to purchase more products. 
Research the Negative Feedbacks 
Not all feedbacks are valid and relevant. Accordingly, your task should be firstly checking for the review validity. There are many spams and profanes out there and fake feedback occurrences accordingly you should check the commentator's origin and email address for more insights. 
After the proper investigation on the negative feedback validity, your next step is to understand the factors which supported the negative feedbacks to appear on your sales platform.
It would help if you put stress on the following aspects in order practically to resolve the issue:
The factors that affected the problem creation more precisely were the problems to result in the negative feedback occurrences. There might be issues like late deliveries, defective product occurrences and the like.
After finding out the possible reasons causing a customer dissatisfaction your next step should be providing a proper resolution which will be more preferably be in a form of public response, not a private message.
Research your feedback to measure whether the customer review was a pure destructive response or more of a handful hand to improve your customer relationship management.
Craft a Satisfying Response to the Negative Feedbacks
After the thorough research of a negative feedback incident and its validity, you should go ahead to craft a satisfying response. A satisfying answer will most likely be read not only by the complaining customer but also by potential customers. Crafting a satisfying response to your negative feedback providers is going to support your sales growth. The potential customers will most probably learn more about your work ethic and your eCommerce sales platform from your satisfying responses other than engaging product descriptions.
Acknowledgement of Your Mistake to Negative Feedbacks
Acknowledgement of your mistake is the most crucial part, as the response would most likely be read by the complaining customer and your potential customers.
Your response should not be just a response, and it should express an acknowledgement of the situation, understanding of the problem and assistance. Your acknowledgement of the problem is the acceptance of the mishappening and apologising for your mistake.
After a quick apology for your mistake, you should express your assistance to solve the problem, offering freebies or discounts for the inconvenience.
At the same time,  any  Company should pay attention to the monitoring of social media and other review websites to ensure the Negative Feedback Loop won't spread. Platforms like Mention and IFTTT are valuable tools to help you to monitor the feedbacks.
Encourage Customers to Revise their Negative Feedbacks
After resolving customer dissatisfaction, you should create a proper environment to encourage your customers to update their reviews. It would be best if you were cautious in asking your customers to update their responses as not all the customers will be willing to update their reviews.
When it comes to negative reviews and handling them properly, you should be cautious about the timing as it matters the most. Not all the customers will be willing to provide any further updates of your product reviews even after you have resolved the issue. When reaching out your customer, try to be patient and ask whether the resolution was satisfying or not, give the customers some time to pass.
eSwap as an Inventory Management Software offers all the necessary tools and integrations with popular sales channels, accounting services, shipping, marketing & payments.
Our software has all the necessary features like multi-channel listings, order & shipping management, and warehousing management services. These features will make all the inventory management process automated and help you to concentrate on your eCommerce sales platform growth other than management issues.