Already have an eSwap account? This article is just for you. eSwap has a new integration with Google Shopping that enables you to get many benefits.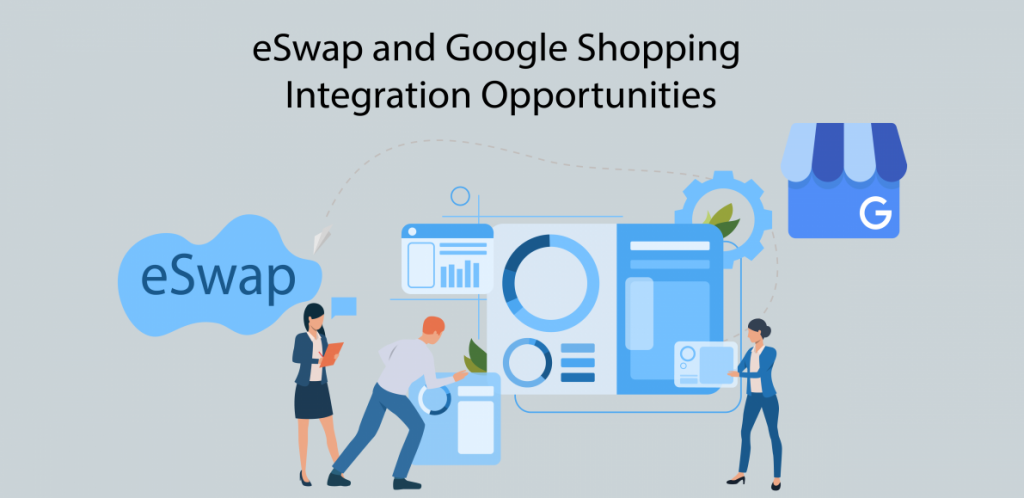 By using this new feature, you can simply put your products in front of thousands of people and manage orders of your Google Shopping directly on eSwap .
This article is prepared to serve as a step by step guide for integrating Google Shopping Store to eSwap accounts.
 Be sure to get started just in a few minutes.
How To Connect Google Shopping with eSwap?
1. Go to Available Apps -> Sales Channels. 
2. Click Connect Google Shopping Account.

3. Now you just need to enter some unique shop name (this is used in eSwap like a nickname to your shop) and your shop address, which is in your shop URL.
4. Click the "Install App" button.
5. After clicking the install app button, you will be redirected to https://accounts.google.com/  page where you should choose your Google account.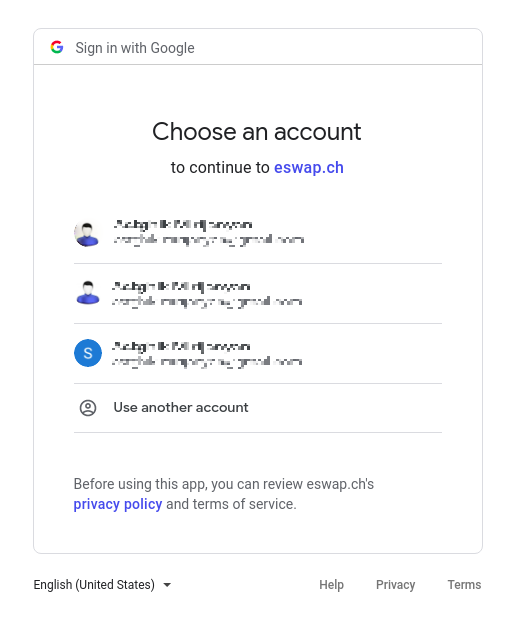 Here you need to allow Google to access your account information and then start managing your product listings and account for Google Shopping.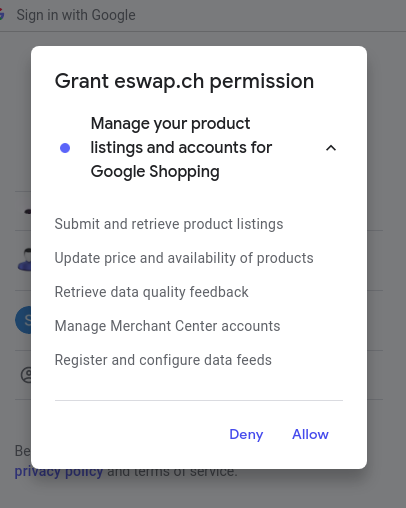 6. Configure Google Shopping Stock Locations 
Choose the warehouses where all of your Google Shopping stock levels will be synced.

7.Than Configure Google Shopping Orders
Choose the warehouses where all of your Google Shopping orders will be shipped and synced from.
Incoming orders from Google Shopping will be synced with the selected pricelist.
Accept our congratulations on your new integration. 
Note

A Google Merchant Center account needs to be connected with a verified domain that isn't associated with another account. When you connect a Google Merchant Center account to the Google channel, your eSwap store's domain is claimed automatically, unless it's associated with a different Google Merchant Center account. If your domain is associated with a different account, then you need to transfer the domain claim to the Google Merchant Center account that you connected to eSwap or connect to the Google Merchant Center account that's associated with your domain.
How eSwap works with Google Shopping
If everything is done correctly, data syncing will begin immediately.
Every 10 minutes the new orders will be downloaded from to eSwap with customers data.
Every 60 minutes new listings will be downloaded and synced.
Automatically update order statuses
Easily create refunds, returns, and fulfilment in eSwap
Quickly communicate with team members via tags and notes
Edit products in bulk
Find any order via smart search technology and advanced filters
Keep inventory up-to-date across all warehouses.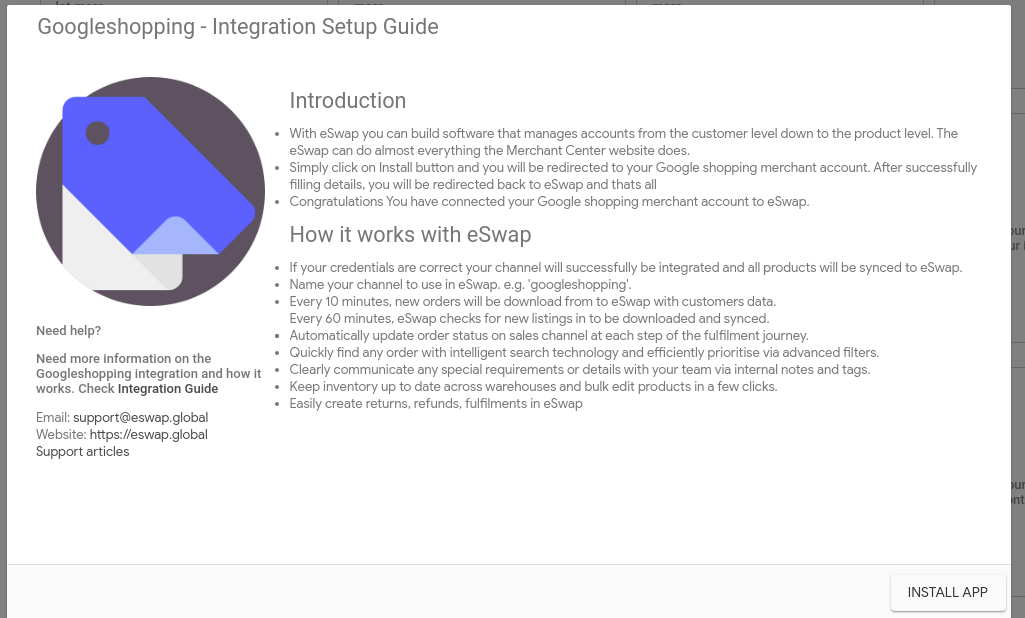 Advantages of Google Shopping Integration
Among many other advantages of Google Shopping Integration, the most essential and valuable one is that it is a service provided by Google. Everyone who is a part of eCommerce knows the importance of Google search engines' role in their lives. Since the majority of online shoppers trust Google and consider it is the one and best place to type in the search field and search for a certain product. In other words, Google is a source for getting real potential customers and lifetime profit. No one will survive and succeed in the competition of online retailing without an optimized working plan according to Google rules. 
Consequently, Google Shopping integration is irreplaceable for appearing at the very top of search results and improving conversion rates.