An order handling fee is a specific amount of money that the sellers charge from the shoppers for the products' final order fulfilment.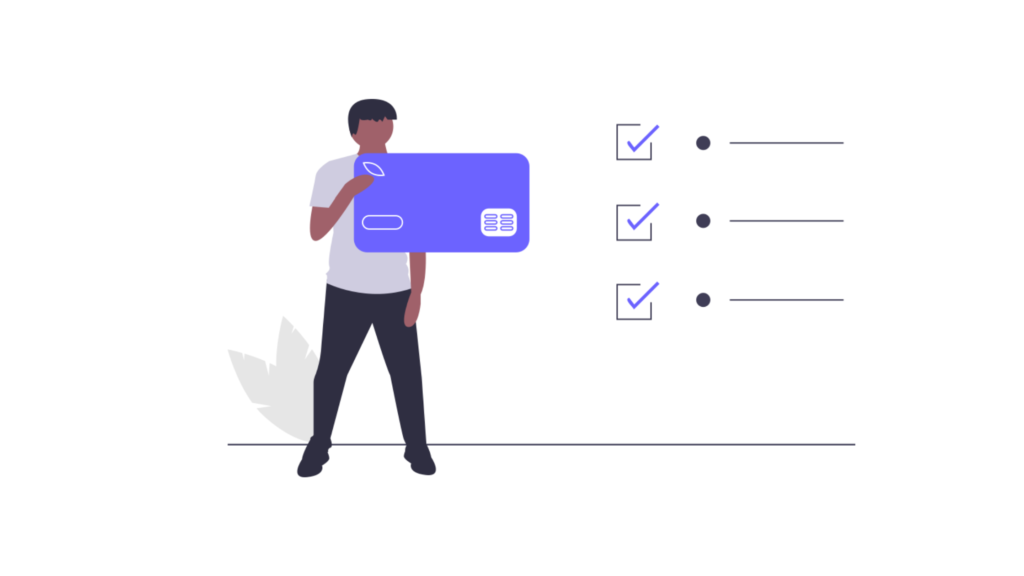 It covers up costs related to materials' shipping, wrapping, parcel insurance etc. The order handling fees usually appear on the checkout of all the orders. They appear on the top of the product price, taxes, and shipping costs.
In this blog post, we will discuss the shipping and handling fees and their importance in B2C and B2B businesses.
What is a Handling Fee?
It is pretty challenging to figure out how much money to charge your customers apart from the main product price. When it comes to additional fees, most of the shoppers are not willing to pay extra money. It is one of the most challenging issues that eCommerce stores face. Consequently, many stores try to set a relevant price that will not affect their business negatively. The ultimate cost is the one which is balancing the overall shipping & handling fees.  The shoppers should not feel the pressure to pay for each item they purchase. The perfect order handling charge doesn't force the customers to go to more affordable competitor sites. Here is why you should study the order handling process in detail.
Shipping and Handling
Shipping and handling is the procedure of the overall parcel packaging process. In this way, you send orders to your customers. Shipping and logistics are one of the main aspects which will support your order fulfilment process. Anyone dealing with an eCommerce business should pay attention to their proper supply chain management in order to perform an effective product handling process. There are many methods the companies may choose to handle the product packaging.  Some businesses use their resources for picking and packaging their products. Others choose 3PLs to take care of it.
eSwap, as an inventory management software, is here to help you deal with your order handling process. Businesses face sharp competition to be the first option. Customer satisfaction is a top concern in this case. Due to eSwap's order management feature, you can easily handle your tasks to provide the orders on time.  
How to Calculate Shipping and Handling Fee?
Here are the main decisive factors which determine the shipping and handling costs:
Handling

Packaging

Shipping
Handling Fee
The calculation of order handling is easy. In the case of having employees, you need to calculate how long it takes them to prepare each product for shipping and how much you pay per hour. After that, you should multiply them.
Here is the formula:
An average number of minutes worked on packaging an item / 60 x hourly rate.
20 minutes/60= 0.33; 0.33 x $20 per hour = $6.6
These are your handling costs.
Packaging Fee
Good product packaging is another asset, which affects customer satisfaction. Customer satisfaction, as important metrics will help you boost your sales. It helps to increase brand identity and encourages the customers to make repeat purchases. 
In the list of packaging materials, there's included boxes, packaging materials, tapes, etc. It's important to figure out these costs also. There are certain programs like the USPS free shipping program, which will help to reduce the handling costs for those who use the Priority Mail.
You can refer to FedEx's famous PDF Guide to packaging for shipping to get a general idea of how to prepare product packaging. It is a good source both for FedEx users and the rest. 
Shipping Fee
There are different factors determining shipping costs. These include the product dimension and weight first. The next factors are the destination and intervals. The destination plays an important role as the longer the distance is the more the shipping costs will be. However, there are many different methods you can use to reduce shipping costs. 
There are many shipping costs calculators to help you figure out the whole handling charges. Here are the main calculators which different shipping carriers offer to use.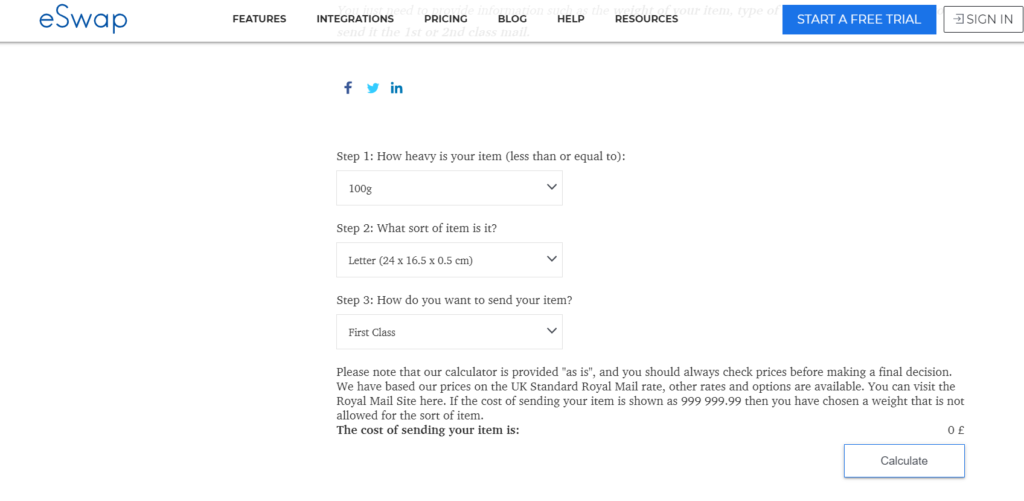 Shipping and Handling Charges
Here are the main factors, which determines the final cost value you should ask your customers to pay. Let's discuss each separately.
Current Shipping Rates
The retail rates or counter rates is the first factor to counter. It mainly depends on the shipment time and the shipping courier you work with. For example, if you are dropping off your packages at a UPS or FedEx store, then you should refer to a UPS retail rate chart. If you use UPS or FedEx couriers, then you should consider using the UPS daily pick-up rate chart. It is worthy to note that the daily pick-up UPS and FedEx base rates and surcharge rates are the same.
Surcharge Rates
These charges include fuel and hazmat surcharges first. Note that these charges typically refer to the USPS delivery confirmation fees. The same is true for UPS and FedEx residential and delivery area surcharges and the UPS and FedEx fuel surcharge fees.
Surcharge Volume Calculations
Surcharge volume is the percentage of your parcels that later will undergo residential and delivery area surcharges. The surcharge volumes reflect the estimated surcharges for all parcel shipments, which may be billed later.
Per-order Warehouse and Supplies Expense
In order to calculate your per-order warehouse and supplies expenses, you should do the following:
Add your warehouse labour cost to your shipping supplies expenses and facility costs.
Then divide them by your average monthly shipping volume.
For example, if your total warehouse and supplies count $5000 per month and you ship 2000 orders per month, the per order cost equals $2.5.
eSwap as an inventory management software offers you well-known integrations with famous shipping couriers like FedEx, UPS, USPS. Note that your overall order shipping experience will be as smooth as possible with our software. By creating an account on eSwap, you can solve your order handling fee issues easily and all from one dashboard. These integrations will help you to get rid of the shipping nightmares. Print and send labels, track packages with this high-quality automation system.