It's not a secret that one of the main components of e-commerce is the shipping of the orders to the buyers. Different services and companies ship billions of packages inside and outside their countries. Some reliable services are of no doubt, while there are also cases when the packages get lost or arrive damaged. And here the great tool that comes to help you is shipping insurance. Let us view the main points of: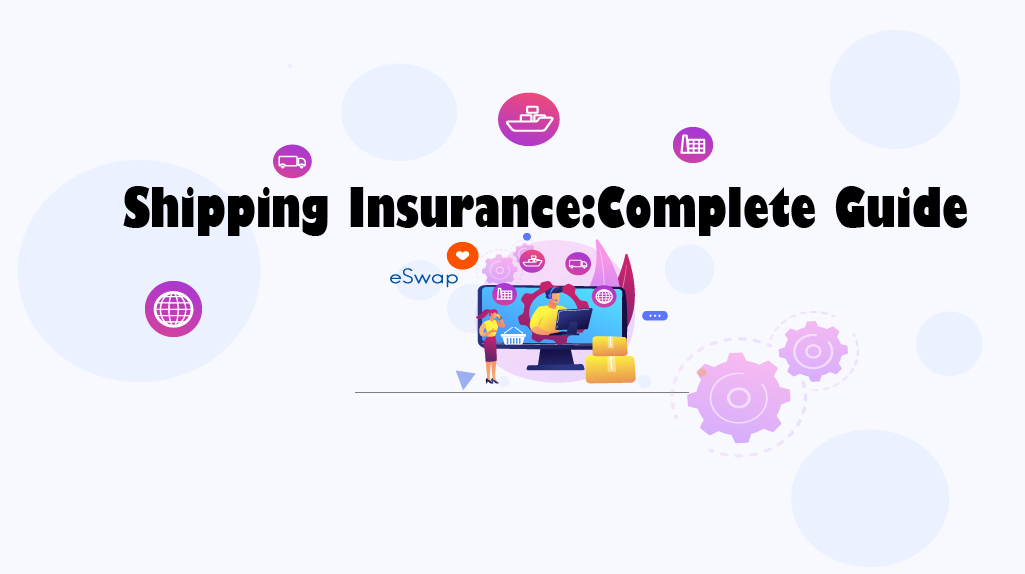 what is shipping insurance

why and when is it right to have

the meaning of shipping insurance 

leading shipping insurance companies 

shipping insurance costs
What is shipping insurance?
Shipping insurance is a service suggested to the shipper to be able to get reimbursed when losing, damaging or stealing the products. This service is concerned with any question regarding the reimbursement in case of product loss, damage or stealing while transfers. Any retailer realizes that in case customers do not get their orders in perfect condition, there arouse some issues, and the reputation somehow gets threatened. And here comes the moment of considering insurance options. 
The main advantages of having insurance?
Taking into account the fact that the carriers work overloaded transferring billions of packages per day, the risk of having your packages lost or damaged is high. As a result, you lose the shipping costs, the price of your packing you have paid, as well as you have to pay again to replace and ship the items once more. 
Maybe you think there is no point in having insurance. Some would say you are right, but it's better to have, mostly if you sell valuable goods, electronics, artwork, etc. The meaning of the insurance service is that you'll spend some additional money to have a guarantee for your shipments. Besides, you can have a better and more reliable relationship with your customers, as they see that you take care even for emergencies. 
It provides proper and reliable packings, and they will compensate you in any case of damage or loss.

Getting your purchase value and the shipping costs back you do not have to spend any charges for the item replacement again. 
When is it right to have insurance?
Indeed the insurance is not an integral part of your shipping, and you do not need to have it always. If you have an item sold, you should also take care of your client to receive it in its best condition. To understand when you need to ensure things or not, you can just look specifically at those items.
The main factors affecting your decision to ensure packages or not
Type of the product
When sending fragile items, electronics, pieces of art or other items of this category, consider them to be well-packed. If you can't afford to replace them, as well as when sending items internationally, you can use insurance service. Also, we can suggest that you insure your items on holidays, as during that period the amount of transfers is twice more, and the risks are even higher. 
Destination Country
When you send you packages to rural areas or not highly developed countries, you can never be sure of the condition of the items received. And you should also take into account the professionalism of the receiving side. Thus, having your items insured, you can always be more confident. 
Shipping Carriers
The carriers, of course, differ, so this point you should also take into account. When dealing with world-famous or reliable public postal services take their job seriously and usually minimize the risks. Such companies even have free coverage for the items up to their declared value (usually 100USD). But when using new and relatively unknown services, you should undoubtedly go for insurance – in such cases risks are higher.
Shipping insurance companies and carriers 
You can get insurance via couriers or from the vendors. As mentioned before, some logistic companies support insurance to its customers. For the items with the price of less than 100USD, it's free. The rest depends on the value of the declared items. There can be some restricted items that insurance does not support. For example, USPS doesn't provide precious stones insurance or packages with the price of more than 5000USD. The majority of companies do not support insurance for the war-hit countries (Afghanistan, Syria, Iraq, some African countries). 
Top logistic services:
Shipping Insurance Costs 
Let's introduce the leading carriers and their prices below.


You, as a seller, of course, feel more confident and get satisfaction when your client gets the package in its best condition. So it's always nice to be on the safe side. At least it's better to prepare for the worst, as you can never predict all the turnouts of different situations. When you have insurance, you are both financially and emotionally satisfied. As you could know, eSwap cooperates with primary dealers (like FedEx, UPS, USPS and many others). You can trust your shipping management to us and be sure to have success.