The most commonly used terms in logistics are warehouse, fulfillment, and distribution centers. Some professionals might state that there are no remarkable differences between these notions. However, the differences between fulfillment services, warehousing, and distribution lie in the system organization techniques. Each type serves the business' specific needs, and below, we will discuss each in more detail.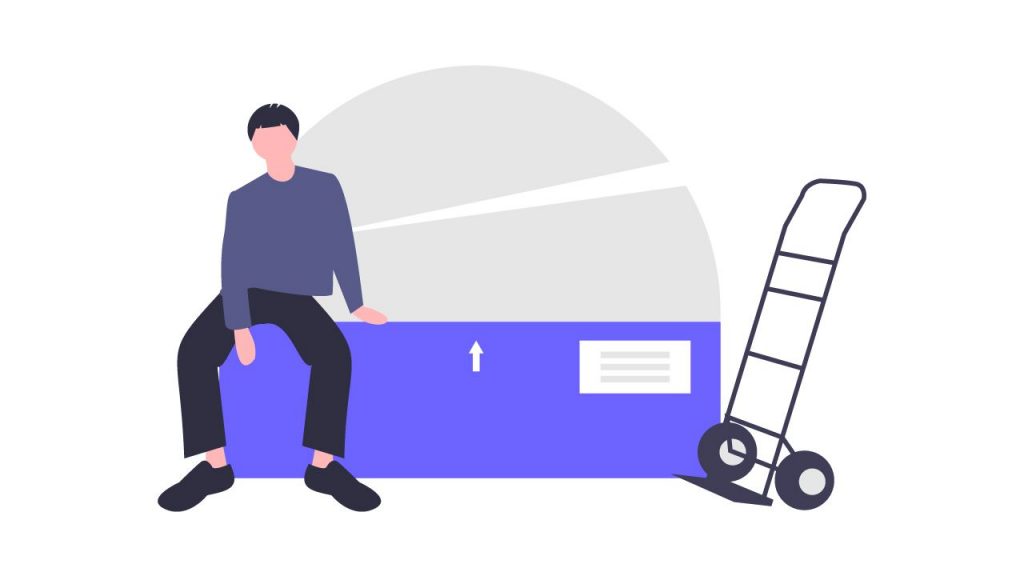 Warehousing vs. Distribution
Before comparing the two terms, let's talk about the main features of warehouses and distribution centers. 
The concept of warehousing is broader than the concept of distribution. Warehousing is storing a company's inventory for sale or distribution. Such facilities are useful for retailers and other businesses with inventory for shipping or later consumption. Warehousing has been beneficial for eCommerce businesses too. 
Distribution centers, on the contrary, are more specific facilities for efficient order fulfillment. Unlike traditional warehouses designed mainly for storing the products, distribution centers should support inventory picking, packing, and shipping operations. 
Warehousing Pros
Protection and Preservation
Warehouses provide essential facilities for storing a company's goods required for later usage or sale. A well-designed warehouse protects the products from damage and loss.
Easy Handling Solutions
In the 21st century, the majority of warehouses fit contemporary mechanical appliances and innovative technologies. Automatization helps to minimize inventory loss and implement convenient inventory planning.
Warehousing Cons
High Setup Investments
Setting a warehouse is a huge step that needs significant investments. Such facilities require well-operating and innovative technologies. For instance, a good storehouse needs cooling, heating systems, refrigerators, conveyors to move heavy lots from one place to another, and other equipment that costs a lot of money.
Not Selling Directly
Traditional warehouses are only designed for keeping and storing inventory. However, with the consumers' growing demand, it becomes more challenging to handle the process of delivering and replenishing the inventory. This is the moment when a warehouse needs redesign to turn into a distribution or a fulfillment center.
Distribution Pros
Ease the Order Fulfillment Process
A distribution center greatly simplifies the order fulfillment process because order tracking and packing procedures take place in one area. Thus, the time spent on shipping and delivery logistics reduce. As a result, the customer satisfaction index increases.
Cost Reduction
There is no need to maintain an additional storehouse with a distribution center. As a result, the companies own fewer buildings and employees. Such cost-saving advantages help the retailers to maximize their annual revenue.
Distribution Cons
The Danger of Losing Inventory
Natural catastrophes are rarely taken into consideration when developing inventory planning strategies. When keeping all your inventory in one distribution center, there is a chance of losing it in a natural calamity, or an accident like robbery happens. 
Frequent Shipping
Generally, shipping takes place in bulk quantities from distribution centers, resulting in slower deliveries for individual buyers. This might be cost-effective from the company's perspective but decrease customer satisfaction. 
What Is a Fulfillment Center?
A fulfillment center is a facility that serves third-party logistics, meaning it can receive, process, and deliver goods to the customers. 
Fulfillment centers can be used as outsourced warehouses by eCommerce retailers. In such cases, the process of product delivery is straightforward: sellers send their goods to the outsourced fulfillment center, which ships the parcels to the customers. A company can also have a separate customer service team department working at the fulfillment center and handling the customers' requests. 
Bigger fulfillment facilities called fulfillment warehouses can serve many clients at a time. Such centers are ideal solutions for eCommerce businesses for they can be located at various places across the countries and serve their international customers even quicker and more effectively.
Click to find a more detailed explanation of the fulfillment centers. 
Case Study: Amazon Fulfillment Center 
Amazon (FBA) is a unique service created to help small and big eCommerce businesses to pick, pack and ship their orders. Amazon's logistics network operate pretty simply:
Firstly

, a business should have an Amazon FBA account.

Secondly

, it is required to add the products and create product listings.

Thirdly

, a company sends its products to Amazon, which stores them.
When the customers place orders via Amazon's official web page, the stored products are packed and shipped.
Amazon's distribution and fulfillment services constantly improve according to the latest innovative technologies. For that reason, Amazon fulfillment centers are among the most advanced in the world. 
Warehousing and Fulfillment Services
Both fulfillment centers and warehouses have different, however, mutually complementary features. Perhaps the main difference lies in the provided operations, services, and the type of customers each facility deals with. Below you may find the list of the most common differences between warehousing and fulfillment services.
Warehouses are common for B2B partnerships, while fulfillment centers serve consumers directly. Fulfillment centers cooperate more effectively with the eCommerce business or B2C model.

Warehouses can store enormous amounts of inventory for extended periods, while fulfillment centers store goods for a minimal time. Moreover, there are unique

micro-fulfillment warehouses

designed to implement same-day delivery services.

The main aim is to preserve the company's goods safely, while a fulfillment center aims at successfully processing eCommerce orders.
The following points imply that fulfillment centers sometimes can be called warehouses; however, a warehouse cannot be a fulfillment center.
Final Observations
Highly innovative technologies help your warehouses, fulfillment, and distribution centers become an integrated marketplace. Automatization presents a wide range of advantages for an eCommerce business. For instance, you can get instant real-time updates concerning your inventory, internal operations, orders, shipping, etc. Installing a multifunctional eCommerce management software will improve customer experience and increase sales.
The choice is all yours! Thus, carefully analyze the sphere before deciding which facility suits your company's strategic requirements.