There is no doubt that digitalization has changed our traditional shopping experiences. We go through the online store accounts of our favorite brands or multi-brand platforms to explore new trends, products on the market, etc.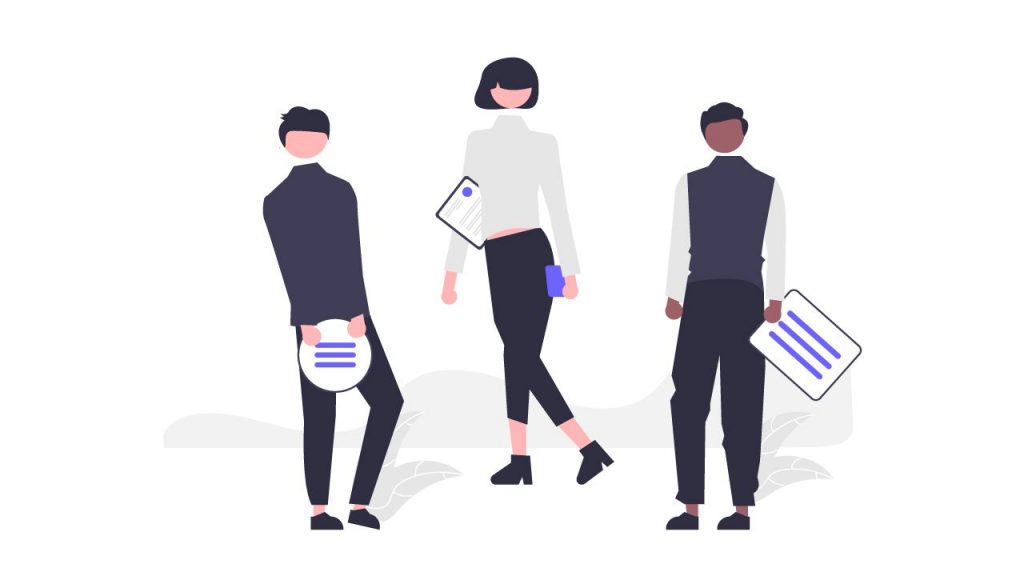 Just think about the last time you actually reviewed the printed catalog of an apparel brand. It probably happened years ago, didn't it? Nowadays, online catalogs allow us to review products, compare, indicate locations where it is available, guide in online purchases, etc. In short, they are very functional. 
From the businesses' perspective, it is crucial to properly manage products and product catalogs to support effective management of inventory and attract new customers. 
What is catalog management?
Catalog management refers to strategically and consistently organizing products and product details across all channels for online businesses. According to IBM, catalog management is a multi-tenant management tool used for sharing and cooperation. 
E-commerce product catalogs include information such as colors, prices, sizes, materials used, measurements, etc. 
Catalog management is a crucial component of the online presence of brands. It supports customers in informed and comfortable decision-making and purchasing experiences.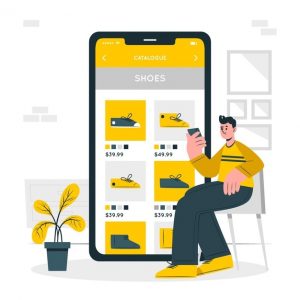 Who needs a product catalog?
Before moving to the importance of catalog management, let's understand who needs a product catalog. 
Retailers
The first one who needs a product catalog is the retail company. Almost everyone inside the company needs to know what they are selling for inventory management purposes, marketing activities, or customer services.
Customers
Of course, all the information in a product catalog is made for the final buyer. They need comprehensive, concise, and accurate product details to make a well-informed purchasing decision. 
Sales team
The product catalog is the go-to resource for the sales staff to communicate and consult clients. They have to be well aware of the product details and characteristics.
Importance of e-commerce catalog management
Our shopping habits change drastically nowadays. Online shopping competes with traditional one as e-commerce sales grow day by day. 
The main advantage of offline shopping is that a buyer actually sees, tries, and feels the product, especially when it comes to apparel, makeup, and skincare products. To fill the gap of intangibility, online stores aim to provide customers as many product details as possible.
eCommerce catalog management works on ensuring the accuracy and completeness of the information. That is to ensure that customers are making well-informed decisions and the delivered products will meet the expectations and not be returned.
Moreover, catalog management supports the easy organization of the online store. The e-store managers can easily upload product information, and the system will automatically update and organize the pages. 
Catalog management challenges and solutions
With the expansion of a business and products, it becomes more challenging to manage an e-commerce catalog accurately. Let's discuss some of the common challenges and see how those can be solved.
Selling across multiple-channel platforms
Each sales platform, such as your online store, Amazon, Facebook Marketplace, eBay, might have different composition and filtration options for product information. It might be challenging to remember and keep up with those requirements and ensure consistency of information among all platforms.
One potential solution for the challenges of selling on multiple channels is to use inventory management software. An inventory management software system, such as eSwap, will quickly and automatically categorize products by their characteristics. Despite that, the system allows multi-channel monitoring with complete accuracy. 
Problems with an inaccuracy of data and searches
One of the primary purposes of online catalog management is to help customers easily filter and find what they need. For that purpose, online catalogs must have proper and accurate filtration criteria. For example, if a customer filters black shoes and there are only red ones in their search results, that might cause a loss of a potential sale. 
The solution is to create an easy user experience by ensuring accuracy. 
When a shopper uses a search tool with an accurate description, they are probably sure what they need. So, the best that an e-commerce catalog can offer is to show products with exact characteristics. Imagine, when a customer enters a shop, asks the shop assistant for black sneakers, and they give him white ones instead. That definitely is not a good customer experience. 
The same is true for online sales. eCommerce catalog management has to ensure accurate product information which is easily and logically searchable.
How to improve eCommerce catalog management?
Here we will provide you practical tips to improve your eCommerce catalog management. 
Provide alternative products
To increase the effectiveness of the product catalog, businesses should also provide alternative options for the selected products. If you shop online, you probably notice the expressions "people also searched for," "you might also like," "buy the look," etc. 
So, the online system can either provide the customer with other products with similar characteristics or suggest other products that would match or complete the first one. 
It is a win-win solution for both sides.
Accurately tag and categorize product catalog
Filtering, refining, and sorting options are what make the online purchasing experience comfortable and easy. To make it also effective, businesses should ensure that products are accurately categorized and tagged. 
Look from the buyer's side. Think about how a buyer might search for a specific product? With the support of AI, you can also add synonyms of the characteristics. So, in case if your customer uses a synonym of the tagged word, the system still understands and provides accurate results.  
To improve the search processes, you should also ensure consistency. 
If you use only the initials for sizing, don't switch to complete words like "L" vs. "Large." 

Choose a measurement unit, i.e., either inches or centimeters. You can add an option of adjusting the search measurements to be better understood by different markets, but make sure that the whole data is updated.