herThere is no doubt that digitalization has changed our traditional shopping experiences. We go through the online store accounts of our favorite brands or multi-brand platforms to explore new trends, products on the market, etc.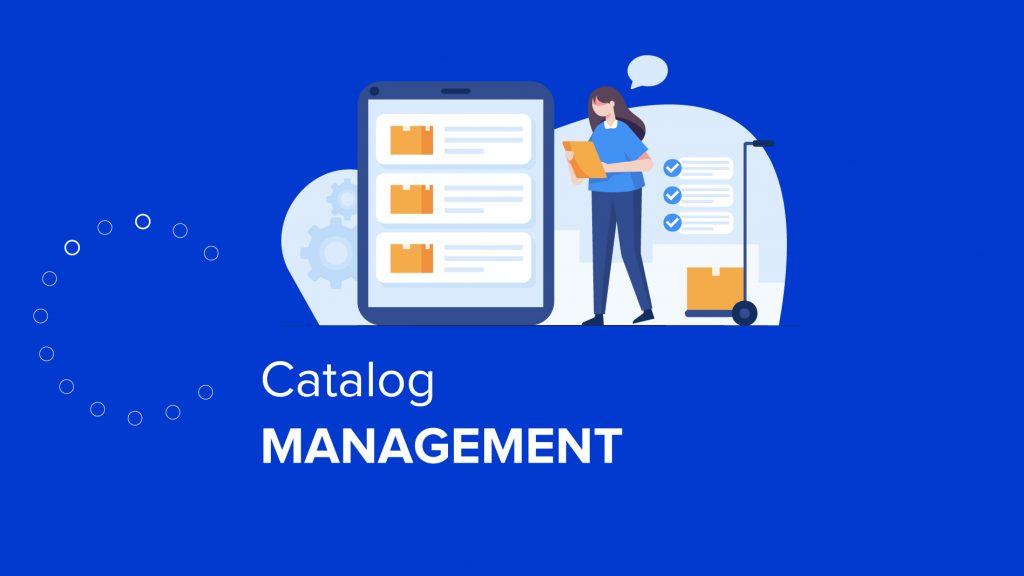 Just think about the last time you actually reviewed the printed catalog of an apparel brand. It probably happened years ago, didn't it? Nowadays, online catalogs allow us to review products, compare, indicate locations where it is available, guide in online purchases, etc. In short, they are very functional. 
Therefore, businesses must focus on conducting appropriate catalog management processes. This helps satisfy the constantly increasing need for a highly developed catalog system. Building this system will guarantee effective inventory management and an improved customer experience. 
So, with this in mind, let's dig deeper into understanding what catalog management is and how businesses should conduct it.
What is catalog management?
Catalog management is the strategic and consistent organization of product details across all online business channels. Therefore, it is an essential part of online business management as it optimizes the product research process for customers by enabling them to find what they are looking for using different product information. 
Catalogs are created based on product details such as descriptions, prices, sizes, SKUs, pictures, names, colors, and more. To put it simply, managers try to design catalogs based on all possible product details that customers could search for. This will guarantee faster and more efficient customer research results, leading to a more informed decision-making process.
Catalog management is a crucial component of the online presence of brands. It supports customers in informed and comfortable decision-making and purchasing experiences.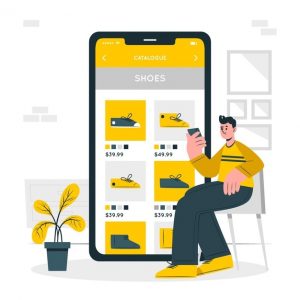 Who needs a product catalog?
Before moving to the importance of catalog management, let's understand who needs a product catalog. 
Retailers
The first one who needs a product catalog is the retail company. Well-organized catalogs help access the necessary information with less effort and time, leading to an accelerated working process.  Therefore, almost everyone inside the company needs to know what they are selling for inventory management purposes, marketing activities, or customer services.
Sales team
The product catalog is the go-to resource for the sales staff to communicate and consult clients. Therefore, they have to be well aware of the product details and characteristics. The effectiveness of communication with customers highly depends on how knowledgeable sales representatives are of the product and how professionally they deliver the necessary product information. Catalogs assist sales representatives in quickly accessing essential information and transferring it to the customer.
Customers
Lastly and most importantly, the customer is who the entire product catalog is designed for. Catalog management deals with providing customers with comprehensive, concise, and accurate product details and urge them to well-informed purchasing decision.
Why Is E-Commerce Catalog Management Important?
Our shopping habits change drastically nowadays. Online shopping competes with traditional one as e-commerce sales grow day by day. 
eCommerce catalog management works on ensuring the accuracy and completeness of the information. That is to ensure that customers are making well-informed decisions and the delivered products will meet the expectations and not be returned.
Unlike offline shopping, online shopping does not enable customers to try the product before purchasing it, making the decision more complicated. The only way to ensure buyers are purchasing the right product to fit and satisfy them is by providing as detailed information about the product as possible. 
eCommerce catalog management involves preparing this information and presenting it to the customers in a self-explanatory design. In online shopping, customers are left alone with all the data on the platform. Hence, catalog management should ease customers' experience by helping them navigate the product details most likely to interest them.
Moreover, catalog management supports the easy organization of the online store. The e-store managers can easily upload product information, and the system will automatically update and organize the pages. 
Catalog management challenges and solutions
It becomes more difficult for a gradually growing business to conduct successful e-commerce catalog management. The diversity and increasing number of products make the process more complex, resulting in new challenges. 
Below are some of the most-common catalog management challenges and solutions you can implement to face them!
Selling across multiple-channel platforms
Each sales platform, such as your online store, Amazon, Facebook Marketplace, eBay, might have different composition and filtration options for product information. It might be challenging to remember and keep up with those requirements and ensure consistency of information among all platforms.
One potential solution for the challenges of selling on multiple channels is to use inventory management software. For example, an inventory management software system, such as eSwap, will quickly and automatically categorize products by their characteristics. Despite that, the system allows multi-channel monitoring with complete accuracy. 
eSwap will serve as a control panel for every type of data that refers to your products. You can enter your product information, upload images, and edit any product data on all of your selling channels directly from your eSwap account. 
Additionally, you can create tags to keep track of your products and organize them better.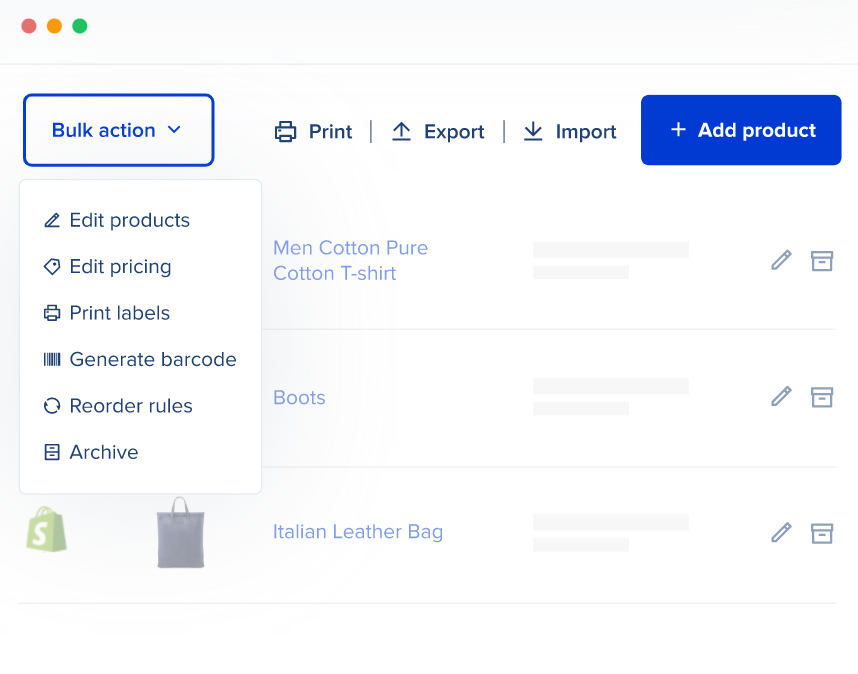 Ultimately, you can import and export your products using CSV files and list your channels from one platform to another with a touch on a screen. 
Sign up for a free 14-day eSwap trial and optimize your catalog management process.
Challenge – Frequent Data And Search Inaccuracies
One of the primary purposes of online catalog management is to help customers easily filter and find what they need. For that purpose, online catalogs must have proper and accurate filtration criteria. For example, if a customer filters black shoes and there are only red ones in their search results, that might cause a loss of a potential sale. 
Suppose, for example, a customer is searching for white shoes and is redirected to the product page for a black pair of shoes. Customers will start referring to this online store with mistrust and suspicion, which are not the characteristics that promise customer loyalty
Solution – Use Tags To Categorize Your Products for a Better User Experience 
The main aim of catalog management is to ensure customers are redirected to the right page based on their search results. Little inaccuracies in this step might discourage customers from returning to your online store. 
Thus, managers should prioritize allocating their products accurately on their selling platform to ensure a seamless and satisfactory customer experience. This can be achieved by creating filters for more effective navigation throughout the website and using tags for product categorization to ensure the right products appear as a result of a filtered search. 
Tags should have a consistent pattern. You can use AIs to enable flexibility in your tagging. Particularly, you can make your system recognize not only the exact wording like "large" or "small" for the mentioned product but also the synonyms like "big" or "little." This will cover more search results and will guarantee better findings. 
Another critical aspect of successful tagging is setting consistent measurement units such as inches or centimeters to ensure all your products are categorized in the same principle. 
Challenge – Lacking The Searched Product 
Often online stores run out of stock or simply do not have the product that customer is looking for. In this case, you can miss the sale at that moment and the chance that the customer will come back to shop from your store. 
Solution – Offer Alternative Products 
To avoid losing the sale, you could offer similar products to the one the customer is looking for. The catalog management system will gather all the filters the customer has selected and introduce the products that best fit the search results. 
Therefore, you could use call-to-action titles like "You May Like This More" or "Does This Look Like What You Wanted?" to invite customers to take a look at the alternatives you are offering. 
Bottom Line
Catalog management is a process that requires regular maintenance and updates. Using the right tools makes this process much easier and gives you more time to focus on other aspects of your business.
Catalog management software is one solution you could consider to face the numerous challenges of the complicated process. eSwap is one such tool that offers a complete package for inventory management, product categorization, and listing products on multiple channels. 
Sign up for a free 14-day trial today and see how eSwap can help you take your business to the next level.