WooCommerce is one of the most suitable options to develop wholesale WooCommerce shops. This is an open space for those who prefer selling and managing sales online. Mainly, here on this platform, you can take any of the templates designed before and use them with or without customization. Also if you work with some designers and developers, you can start your shop from 0 and build it as you wish. You can do this even by yourself if you know simple steps to use WordPress.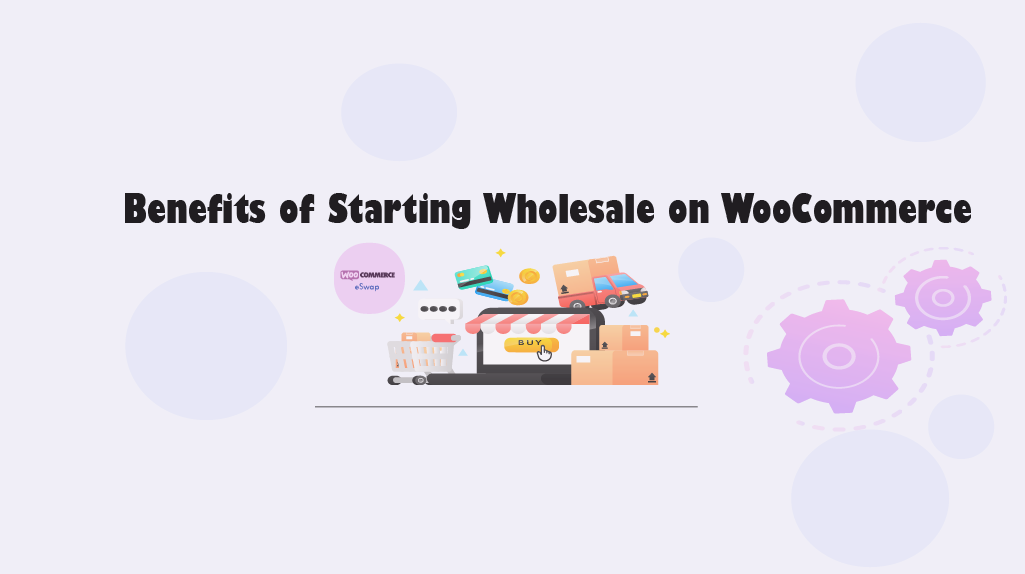 Both those who already work as wholesalers or the retailers who plan to grow their business can use WooCommerce.
Accordingly, here in the article, we are going to do the following:
Discuss some top points regarding WooCommerce for wholesale,

Discover the benefits of starting a wholesale business on WooCommerse

Find out most useful WooCommerce plugins and their pricings. 
What to start from on WooCommerce
The main steps when starting a wholesale business on WooCommerce we present below.
Having a primary store on WooCommerce
First, after installing the plugin on your website, you and others can view all your products publically. Then you have to make it private so that you can give access only to the wholesale buyers. Here one of the best WooCommerce plugins will help – WooCommerce Wholesale Pro. With the help of this plugin, you can add some main features needed. For example, login page, roles for the users, products and listings, menus and more.
Setting up your prices

Of course, the price for the wholesale should differ from the usual ones. So you need to add separate pricings and discounts for your buyer of different roles or groups. Wholesale buyers who log in having different roles or being in groups will see corresponding prices. Guests and non-wholesale or retail buyers will see standard ones. Here again, WooCommerce Wholesale Pro can be used, and you can set up the following discounts with its help: global percentage discount, category percentage discount product-specific wholesale pricing.
Keeping the store's layout and design
This is also a point of high importance. To attract more wholesale buyers, you have to suggest something unique. And it would help if you also took into the account user experience. So when giving them the chance to log in to the wholesale area, provide them with a suitable and different layout. Here you can work with two useful plugins. The one you are already familiar with – WooCommerce Wholesale Pro and the second – WooCommerce Product Table. They can work together and provide user-friendly listing designs for wholesale buyers. It is more useful for wholesale buyers to be able to do shopping quickly. Usually, they are familiar with your items, so there is no need to have many pictures and written details. Just allow them to choose the quantity, some variations and buy the listings as quickly as possible. 
WooCommerce Plugins and Extensions for Wholesale
Many developers have worked and still are working on the plugins that help to work more operatively and quickly on WordPress, including WooCommerce. Starting a business on WooCommerce is relatively easy. Let's see the main plugins in use. Both paid and free plugins and extensions you can see with their prices.
Wholesale benefits on WooCommerce
To summarize, we can conclude that starting a business on WooCommerce is quite time-saving and easy, mainly due to various plugins. As a result, you get many variants to move your service forward and get your desired outcome.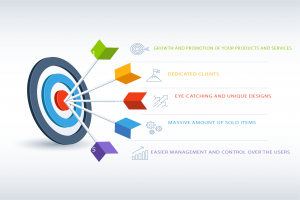 Main benefits worth attention
Growth and promotion of your products and services.

Dedicated clients.

Eye-catching and unique designs.

A more massive amount of sold items. 

Easier management and control over the users.
eSwap cooperating with various marketplaces suggests solutions to its customers.
WooCommerce Inventory Management is included in our integrations as well. eSwap supports the management of your stocks and order fulfilment, as well as accountancy and invoicing of your stores. So our platform can nicely do all this.
You can get our free trial and see all the possibilities and functions.