There are great 7 ways to boost your wholesale sales and increase your b2b wholesale market and make a preferred income available. In this blog post, we offer you the best practices to use.  Most of the businesses experience the competitive edge of the marketplace.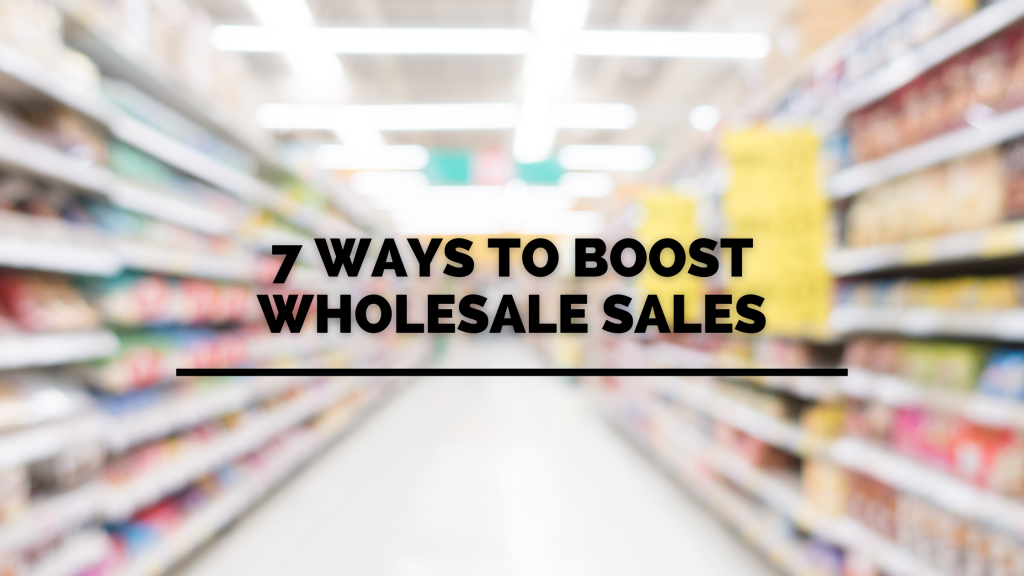 Globalisation and Covid-19 affected the wholesale business owners to change their mindset. The variety and availability of the products in the market are increasing. The sharp competition the wholesale b2b wholesale market is another trigger to find better solutions to boost the wholesale sales.  
In the retail industry, the goal of the wholesalers is to achieve higher efficiency along with remaining responsive to the client demands. Optimising distribution efficiency is essential if you wish to boost your wholesale business.
Here are the top 7 wholesale business marketing strategies to help you boost your wholesale sales.
Offer Referral Incentives
This simple method helps the distributors attain a broader audience of new customers with the help of the existing ones and boost your wholesale sales. This proven strategy will work for you if you offer your current customers attractive referral incentives. Using the initial wholesale discounts along with discounted prices for bulk orders will encourage your customers to bring in new customers for you.
Develop Strong Relationship with Your Customers
Always put your customer care first. Reliability and clear communication are of profound importance. Your customers will value your commitment as they see the support you provide. Good customer care is not only about answering various questions which may arise during your business deals but also informing them about your product marketability. Inform your customers about the distinctiveness of your products and educate your buyers daily. 
Organise your Lead Generation
Lead generation is a reliable strategy to apply to boost wholesale sales. Use all the possible platforms to attract new clients. Planning the list of your qualified leads will evaluate your chances to boost your wholesale sales.  Here are the main key takeaways to help practice this strategy.
Keep in touch via email and phone calls, Linkedin.

Attend trade shows and exhibitions

Learn from your competitors.
Provide Quick & a Quality Delivery Service 
Distribution system performance efficiency should always be number one on your list.  Take a minute and imagine a situation when you're doing wholesale and keeping your customers out of stock. Prioritising the quick delivery service is atop requirement. Distribution impacts directly on the competitiveness of any firm.
Distribution demands professionalism because of the competitiveness in the market. Here are the primary recommendations which you can use to achieve high trust rate among your customers as a wholesaler:
Practice 

B2B eCommerce Platforms

 and automate your workflow.

Optimise your routing & scheduling procedures, 

Utilise distribution resources through order consolidation
eSwap has integrations with top shipping carriers which have an internationally recognised reputation for providing quality service worldwide. Here's the list of the shipping carriers with whom we have integrations.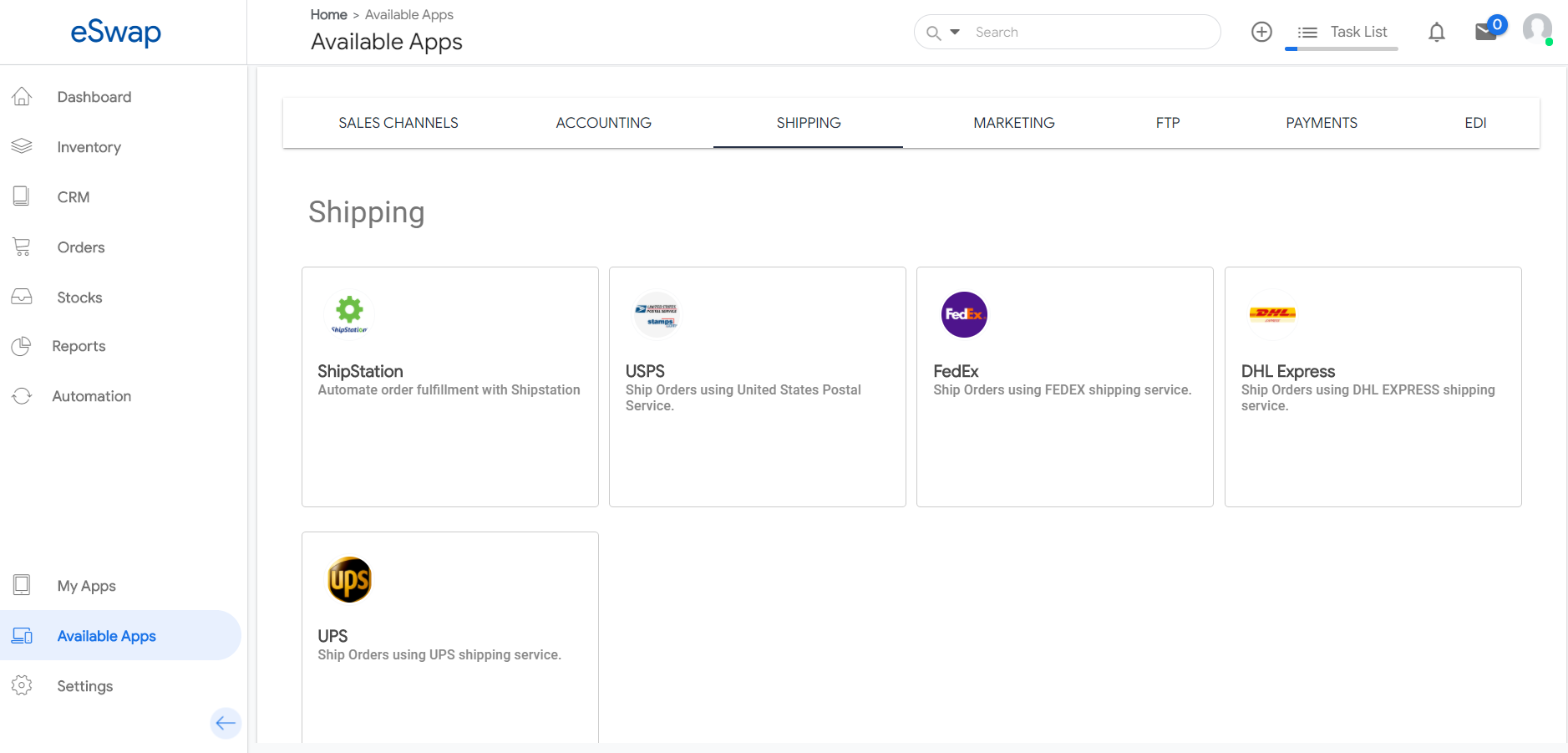 eSwap's integrations with those shipping carriers will ease the delivery operation efficiency while meeting the various needs of different customers, providing proper management organisation and matching the demands of the customers with supply which is critical. 
These game-changing adjustments in your wholesale business strategy as referred to the organisational culture and your leadership style will drive your wholesales to increase higher at a great extend.
New Customers-New Special Discount Offers
Attaining new customers may sometimes challenging and difficult, however, if you wish to boost your wholesale you should offer discounts. The expectancies of the new customers from you during the first phase of the work getting started is high and urging. You should perform at your best and offer them special discounts to enhance their business as well, which on its turn will bring more and more customers to you. 
A good matching example of implementing this strategy would be offering your customers buying your products without the fixed Minimum Order Amount or MOQ, which should be at a particular period of time. Another option is giving them a one-time discount.
Dropship 
Reward your current clientele good option for a voluntary engagement of new customers to you. This refers to your online retailers. Allowing your customers buying your products online and shipping them instead of your clients will increase your sales efficiency, inclusivity and profitability. Estimate your efficiency to do wholesale at a larger scale with through using good dropshipping programmes. Your efforts to meet your clients' recommendations will eventually bring you more customers.
Marketing & Networking
Having a rockstar marketing specialist to boost your wholesale is a must-have. The whole heaviness of promoting your product and making it a thing in the market is not only the retailers' job. Create powerful marketing campaigns and boost your business first. Networking is another tool which helps to boost your sales. Attend as many networking events, trade fairs as much as you can. Use those events to grab the attention of new customers.
To address the issue of boosting your wholesales is practically attainable if you use those strategies reasonably. Using powerful, proven methodologies will expand your market, bring new customers and venture a net of a completely new era of customer loyalty at your doorsteps.