While inventory management used to be a complicated process to organize for many business owners in the past, the innovative technologies gave birth to automated inventory management systems that would bring some ease to this process.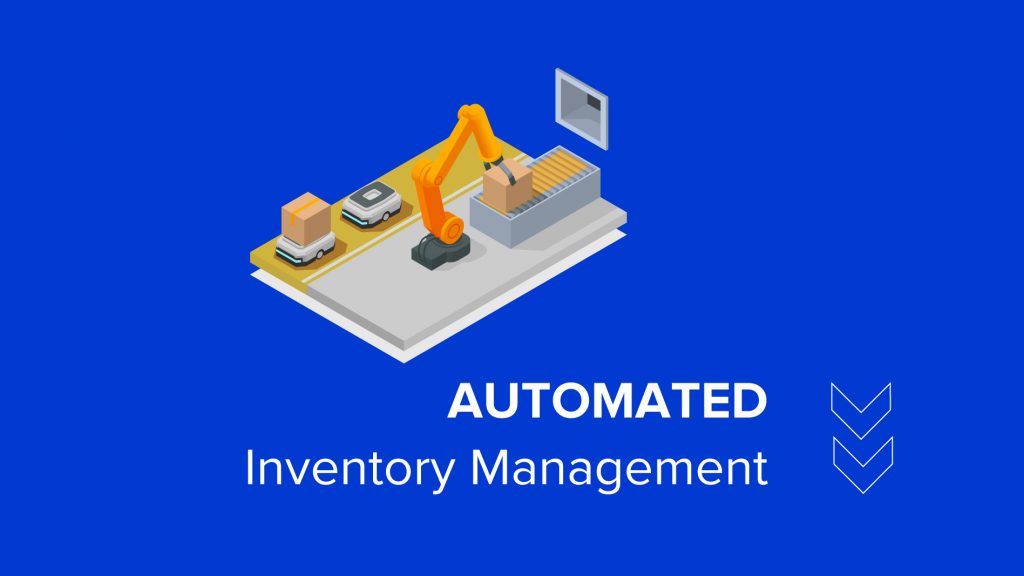 Automated inventory management is run by automating the activities aimed toward inventory management. Consequently, it comes with multiple core benefits worth knowing and utilizing for more effective business outcomes. 
What Are The Benefits of Automated Inventory Management?
Saving Time 
As you may guess, the shift from manual activities to automatic ones has a primary purpose – to save time. Automated inventory management sticks to this critical aspect of the business. It is aimed to reduce the amount of time the managers spend on keeping track of inventory, preparing and analyzing inventory reports, identifying inventory frauds, etc.
Managing Stock Levels Automatically
Like the other inventory management processes, managing stock levels and reordering stock is automated, too. You can set notifications for when your stock level goes below a certain amount and instruct the system to reorder stock for you as a response to this notification. By this, you will not lose track of inventory and will never run out of it.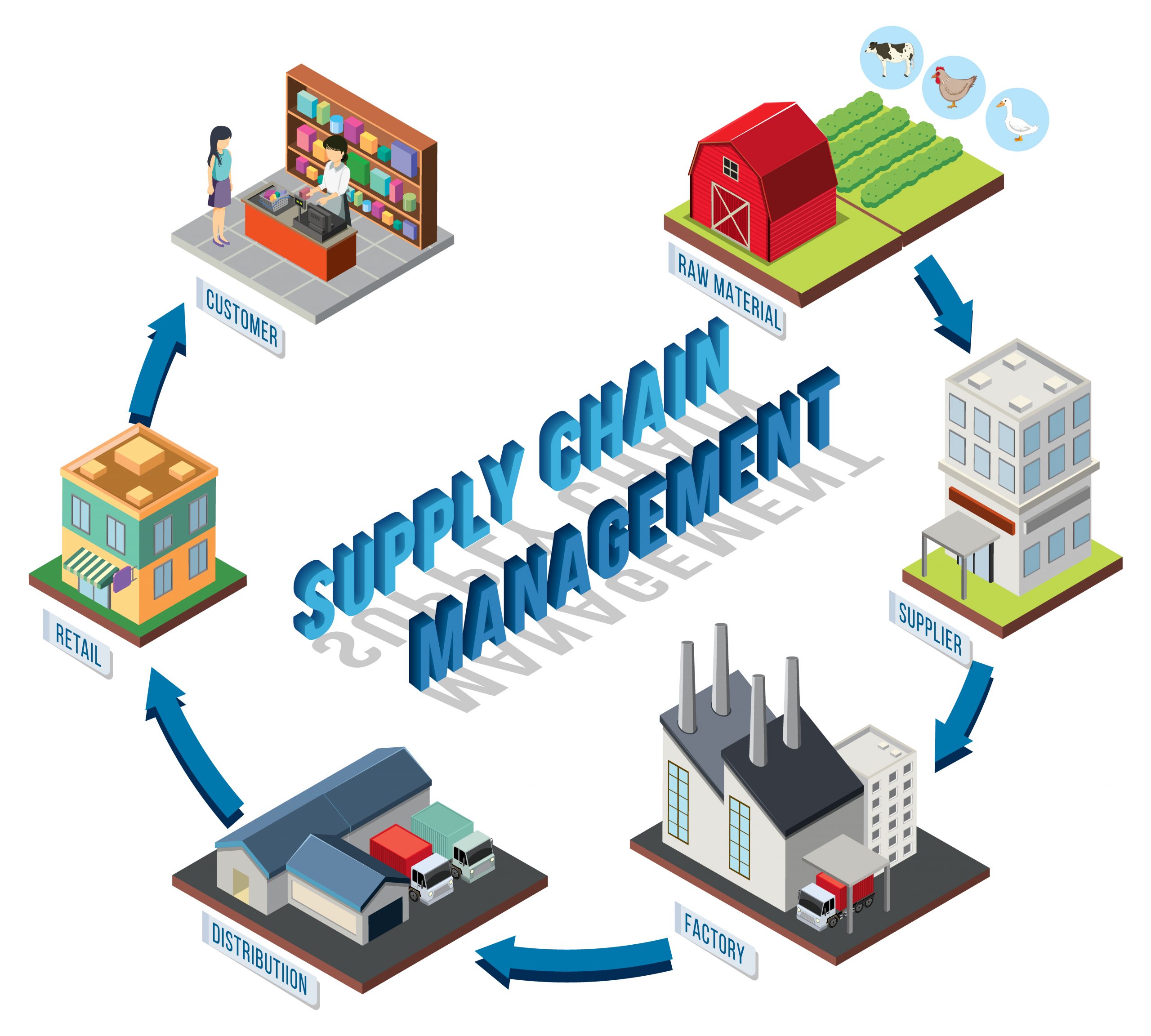 Managing Multiple Warehouses Simultaneously
Managing multiple warehouses might become challenging as your business grows more prominent and has more inventory to store. An automated inventory management system allows you to incorporate your multiple warehouses simultaneously. You can move products from one warehouse to another with one tap and stay organized. 
Real-time Visibility 
As a manager, you want to keep track of your inventory constantly. You may want to check your inventory amount at a given point or compare inventory amounts between different warehouses. For activities like these, you want to have all your inventory information stored and available in one place. 
Check out this article to learn more about why you need real-time visibility for your inventory as a manager. 
More Accurate Results
Manual inventory management has a higher probability of human-made errors. Automated inventory management decreases this probability and guarantees accurate results free from mistakes. 
Hiring Fewer People
Although it is arguable whether hiring fewer people is a benefit or a disadvantage of any system, the business perspective states that hiring fewer people would cut labor costs. However, it is also true that some reasonable investment is needed to keep automated systems working all the time. But how do these automated inventory management systems work?
What Is An Automated Inventory Management System?
An automated inventory management system is the tool through which inventory management automation is carried out. It is software or an application that enables a business owner to automate its inventory management processes. 
Let's dig deeper into this by exploring eSwap – the multifunctional automated inventory management software. 
How Does eSwap Conduct Automated Inventory Management?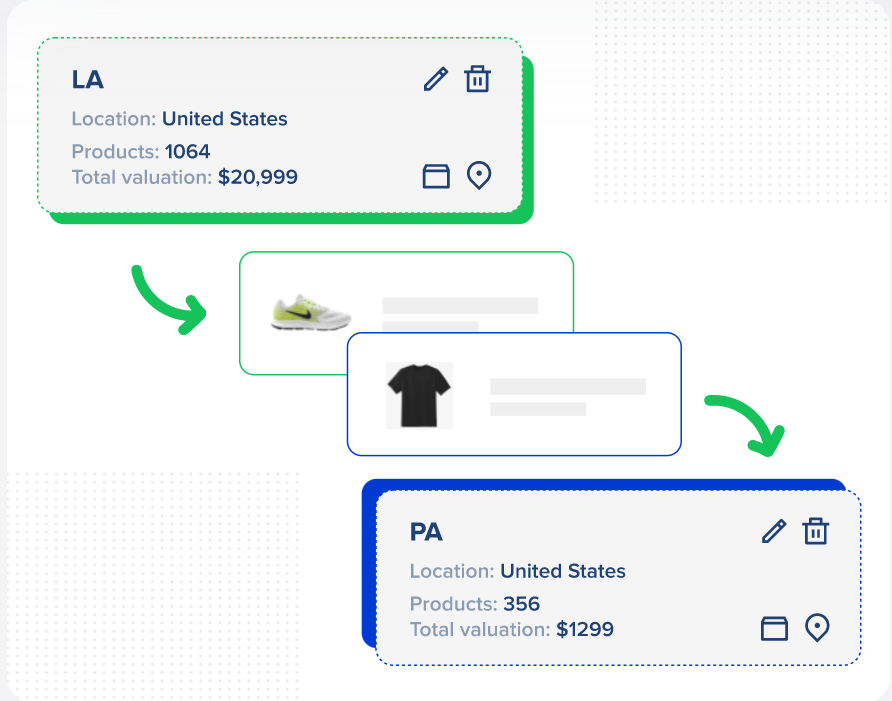 eSwap provides one secure place to store all your inventory data and have it handy whenever you need it. You can find all of the benefits listed above, alongside other valuable tools, accessible through eSwap inventory management. 
We have already discussed three core benefits of automated inventory management offered by eSwap – syncing inventory across multiple warehouses, getting notifications about your stock levels, and accessing real-time data. 
Let's now dive into some extra gains you can have by using eSwap. 
Importing And exporting Inventory to CSV
To simplify your job and save time, you can use the Import/Export via CSV instead of adding catalog entries manually. As a result, you will get a product inventory control sheet with a large amount of data in bulk. 
Product Bundling
In addition to automating your inventory management activity, eSwap also helps you make wise marketing decisions on the go. Use the product bundling feature to group related products and offer them at some discount. You can bundle products from different warehouses and still go through the same process. As a result, you will be able to increase your revenue by managing your stock smartly and efficiently. 
Integrating With Other Sale Channels 
eSwap enables third-party integrations with well-known sellers. To keep your products neat and organized in all your seller accounts, you can automatically add them to eSwap and sync them on the other integrated channels. Furthermore, if any price changes occur in prices or your integrated channels, eSwap will provide a real-time update on all of the products you have added. 
How to Use eSwap?
After learning how eSwap could benefit you, sign up for a 14-day trial and create an eSwap account to gain access to its services. 
As you start your journey as an inventory manager, you can expand to other services offered by eSwap, including workflow automation, multichannel listings, order management, warehouse management, etc. 
Final Thoughts 
To conclude, automated inventory management is a type of inventory management where the activities are carried out automatically rather than manually. This comes with multiple benefits, including saving time, managing stock levels automatically, managing multiple warehouses simultaneously, having real-time inventory data and more accurate results, and lastly, hiring fewer people by cutting labor costs. 
eSwap is an automated inventory management software that provides users with all the above benefits alongside some additional features. These include importing and exporting inventory to CSV, product bundling, and integrating with other sales channels. 
If an automated inventory is a course your business is heading for, start your eSwap journey now