Founded in 1962 in Arkansas, Walmart is the largest retailer in the U.S., followed by Amazon and Kroger, and is currently running 10,585 stores and clubs in 24 countries. The retail giant manages to earn the hearts of its customers through its everyday low prices. As a result, it has the highest revenue among all the companies in the world.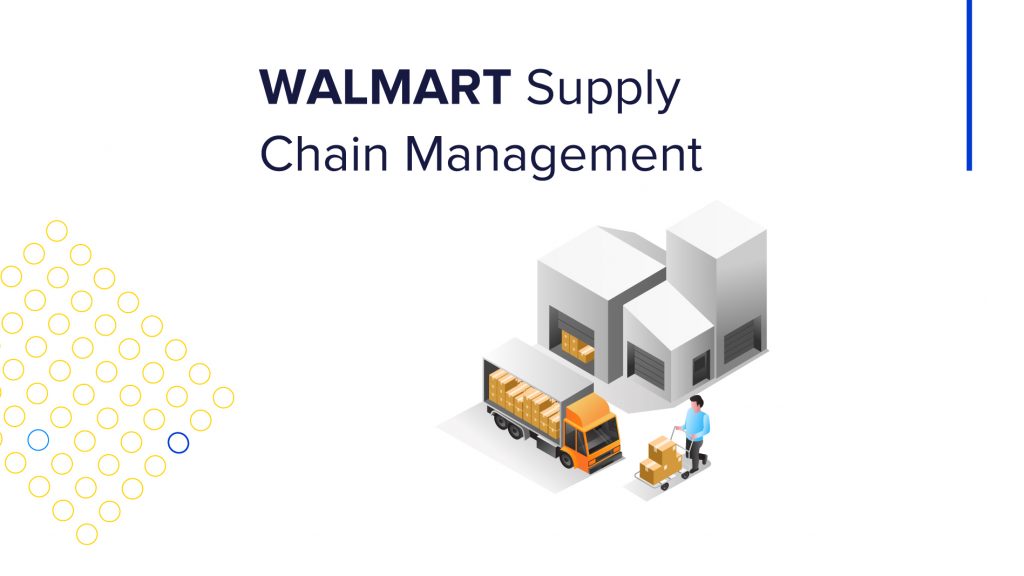 Maintaining high revenue through operating these many stores worldwide requires consistent effort and dedication by all the organization members. Consequently, these results are the outcomes of the successful supply chain management carried out by Walmart. 
What Is Supply Chain Management?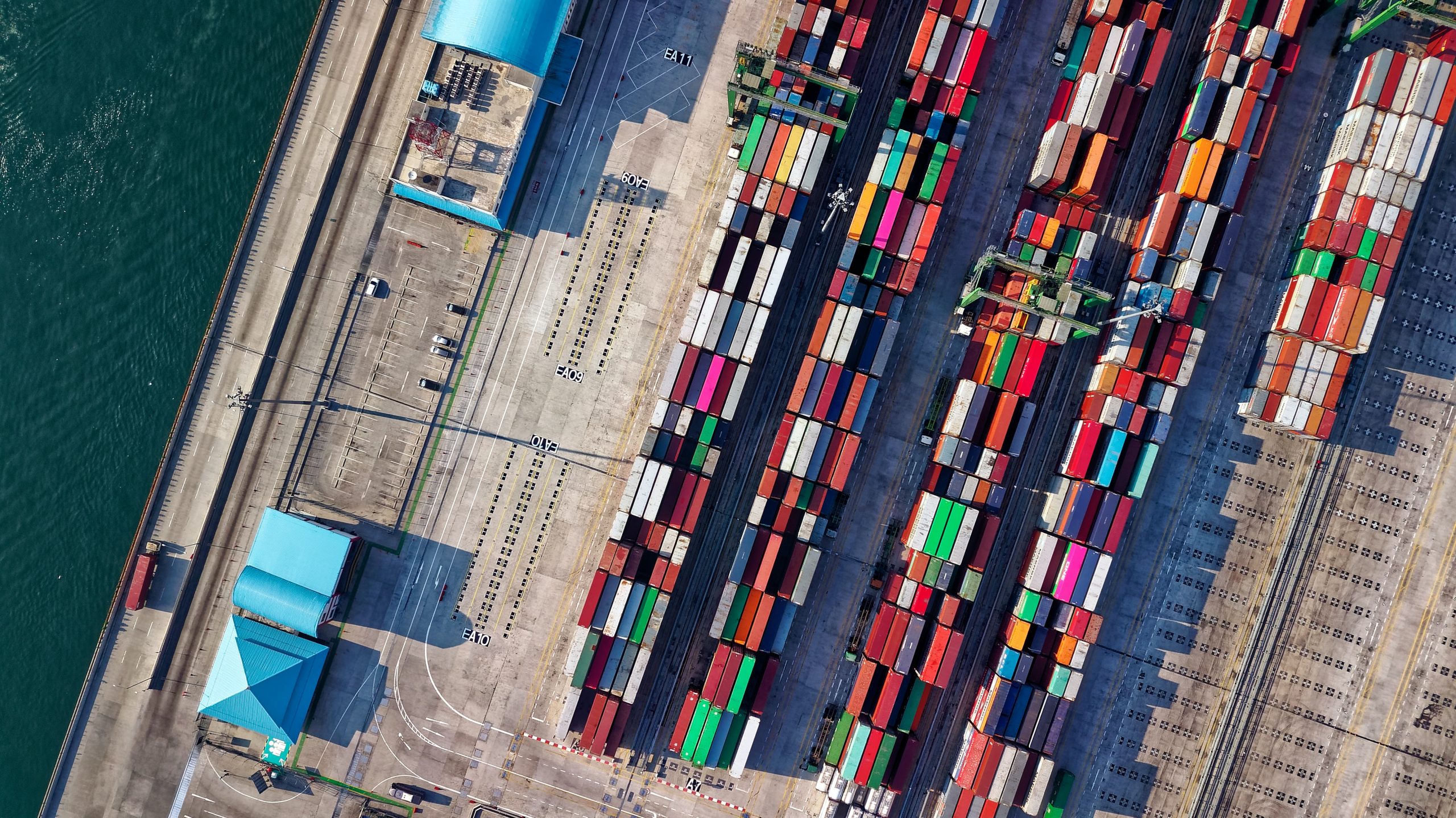 Before we dive into the methods and strategies in which Walmart's supply chain management operates, let us first understand the essence of supply chain management in general.
Supply Chain Management (SCM) manages all the activities carried out to produce the final goods and ship and deliver those goods to the consumers. 
The production activities involve the handling of raw materials, which eventually turn into finished goods through the efforts of the labor force. Shipping and delivering those finished goods are mainly conducted through the marketing intermediaries. These include retailers and distributors in most cases. 
It is important to note that SCM is typically in the above-described mechanism for commerce industries. For e-commerce platforms, especially those that are digitally native, these processes are highly digitalized. Marketing intermediaries are often omitted from the supply chain. 
Check out the top 7 supply chain trends for 2022 here!
If your company was born as a retail store and later expanded to a digital platform like Walmart, you have probably been conducting supply chain activities for most portion of your business. If you want to improve a bit, let's look at Walmart's example. 
How Is Walmart Supply Chain Management So Successful?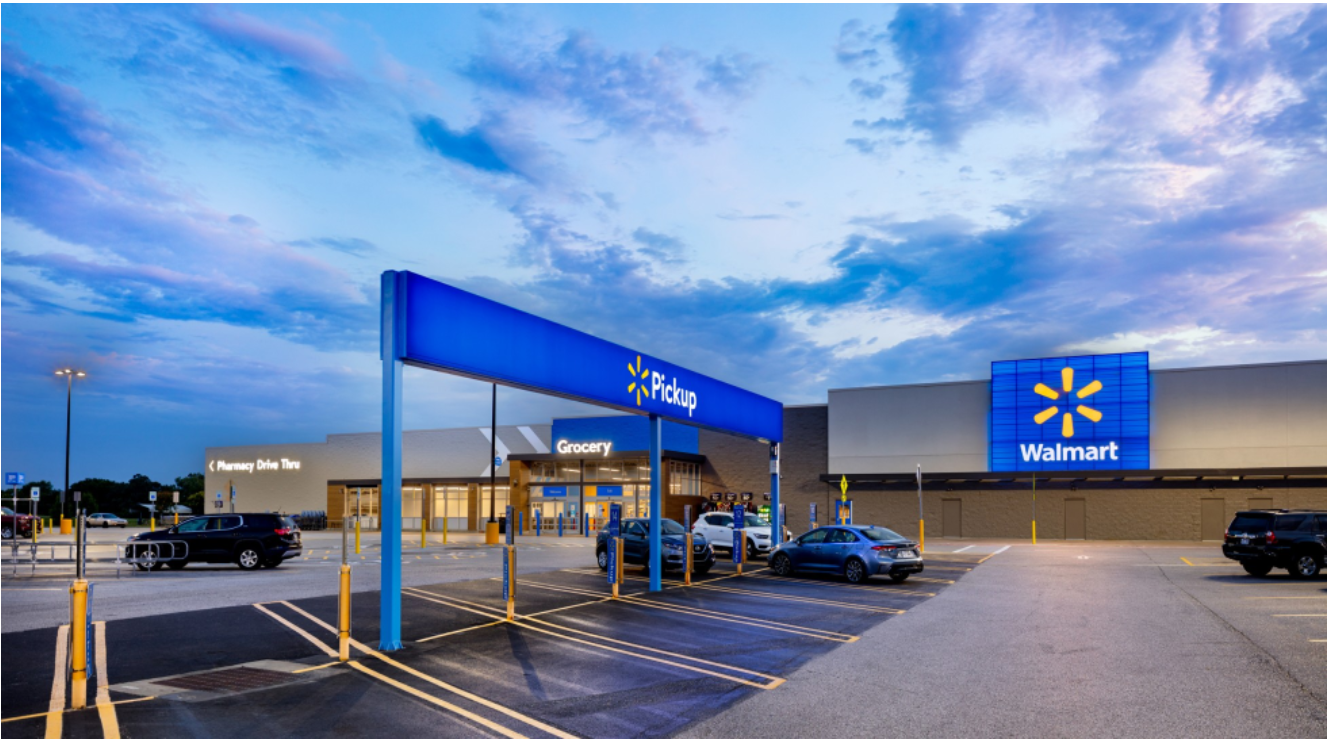 Walmart Is A Big Player In E-Commerce Industry
Starting as a retail store back in 1962, Walmart walks with time and keeps investing heavily in innovative technologies. This allows him to meet the continuously increasing demand for e-commerce shopping. The retailer has adopted an omnichannel business model, which is aimed to provide a smooth and seamless shopping experience to customers through all the existing channels of the producer. As a result, Walmart has $64.9 billion total revenue from online sales for the fiscal year of 2021. 
Walmart Shortens Its Supply Chain 
Walmart's everyday cheap prices have resulted from the company's wise collaboration with its partners. Dealing with huge numbers of employees, customers, and other stakeholders, Walmart minimizes the number of its supply chain members. 
Mainly, the company accepts the products right from the manufacturers eliminating the need for distributors. Subsequently, when setting a retail price, Walmart adds its markup straight to the manufacturer's price instead of adding it to the distributor's cost. It also includes the manufacturer's price and an additional markup set by the distributor. As a result, the company manages to sell the product at a lower price by maintaining the same overall profit. 
Walmart Has a Big Community 
Although Walmart is developing alongside the development of e-commerce, it maintains the name of a community-based brand. The company owns local stores in many urban and suburban locations by providing access to the populations of those areas with affordable and essential products. Furthermore, Walmart shapes its labor from the local communities to contribute to the employment of people living in those areas. 
Walmart Is Sustainable 
Nowadays, with unsustainable producer practices being the world's biggest concern, customers are even more environmentally conscious. Hence, it is vital for big producers to act sustainably to meet the needs and expectations of their customers. Walmart has come up with various strategies to contribute to a more sustainable production and distribution process for the retailer and for its supply chain members and partners across the globe. 
The strategies implemented by Walmart include product sourcing, supplier engagement and measurement programs, industry consortia and initiatives, advocacy, customer engagement, philanthropy, etc. 
How to Integrate with Walmart?
After learning the key strategies of Walmart's supply management success, you may want to integrate with them as a supplier. This will help you to sell your product on Walmart to earn easy and high revenues. 
Use eSwap as reliable inventory management and third-party integration tool for the most effective and profitable integration. 
Here are a few quick and easy steps to start your journey with Walmart. 
Sign up

here

to create a free account on eSwap and use the 14-day free trial.  

Head to

the Walmart Integration

section for the simple guide to linking your eSwap and Walmart accounts.
What Are The Benefits of Integrating with Walmart through eSwap?
By integrating with Walmart through eSwap, you can access convenient selling features like automated shipment, data validation, bulk uploading, and auto-acknowledgment of orders. In addition to these, eSwap promises quick product listing, a seamless integration process, and a user-friendly interface. 
Conclusion
Inspired by the example of the world's biggest retailer, Walmart, sellers should pay closer attention to the strategies and trends to enhance their supply chain management. Walmart's supply chain management demonstrates that techniques like adapting to the e-commerce world rapidly, acting sustainable, belonging to the community, and minimizing the supply chain members can contribute to the effective enhancement of the company's development.