On e-commerce, there is a vast amount of platforms available for anyone who would like to run an online business. Today we are going to speak mainly about BigCommerce VS Shopify. Both are SaaS platforms that serve as a space for launching online stores. Elementary web development skills will be enough to work on the platforms. But even without this knowledge, you can easily manage everything.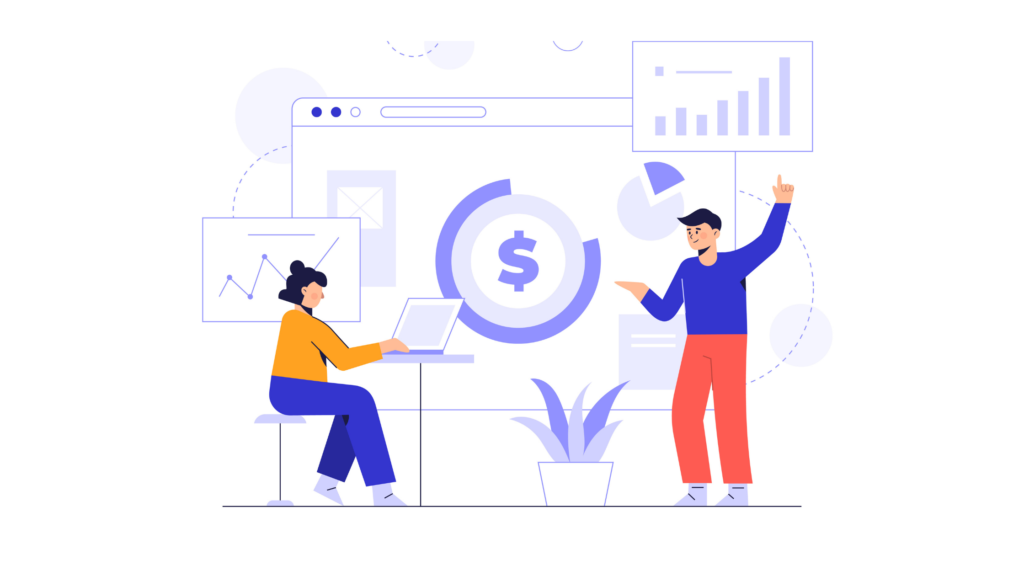 How do Shopify and BigCommerce work? 
Both Shopify and BigCommerce are SaaS (Software as a service) platforms that allow users to sell physical or digital products online. You, as a merchant, do not have to maintain the software. There is no need to instal any software to your computer. You can manage everything from the browser without external hosting. The main idea of both platforms is that you can choose a template, put your products there, set prices and run your online store without coding or additional designing. To use each of the platforms, you have to pay a monthly or annual fee. 
BigCommerce VS Shopify overview 
BigCommerce Overview 
The e-commerce platform of BigCommerce was established in 2009. It is a cloud-based area that supports any size of business: small, mid, big. Accordingly, pricing, features and services vary and are adapted to your business.
There are five packages for two account types: BigCommerce Enterprise and BigCommerce Essentials. 
Plans: BigCommerce Standard, BigCommerce Plus, BigCommerce Pro, BigCommerce Enterprise. 
Shopify Overview 
The e-commerce platform of Shopify was established in 2004. This solution allows starting an online store, using a super-simplified control panel. It also has the opportunity to organize products and implement order management in the easiest ways. 
The platform is most suitable for small businesses but can be somehow challenging for firms of a bigger size. As for the Shopify Plans, there are 5 of them.
Plans: Shopify Lite, Basic Shopify, Shopify, Advanced Shopify, Shopify Plus.
BigCommerce VS Shopify Features 
Let us view the features for both platforms according to the following criteria:
Payment and Inventory Management
Themes and templates 
Shopify has 24 free and 149 paid (100-180USD) themes customizable via HTML and CSS. The themes and templates are optimized for mobile and include the opportunity for blogging. 
BigCommerce offers 12 free themes and 36 styles of templates for mid-size and enterprise-level businesses customizable with HTML, CSS and JavaScript. BigCommerce also has an image editing tool (Akamai). You can preview the functions and design of the website before making it public. 
Cloud-based hosting
Both Shopify and BigCommerce use Google Cloud Platform that has a high-security, fast speed and substantial bandwidth. This means no other service is required. As a Level 1 PCI compliant, no hosting costs are charged. And also, Shopify and BigCommerce both provide safe experiences and data usage for the customers. 
Content Management System (CMS) 
BigCommerce CMS is a perfect option for those who do not have any basic coding skills. Full-feature CMS lets anyone publish and immediately see changes. 
Shopify includes all the tools that you need for your store inventory management, sorting, product pages, prices, shipping statuses and others. This platform as well as supports CMS and makes all the processes of adding, listing, editing and organizing easier. For the images, for example, there is a drag-and-drop option to make things easier. 
Payment and Inventory Management 
Speaking of the payment, BigCommerce supports PayPal, Stripe, Amazon Pay and Apple Pay. However, for any other payment system, you will not get "punished" by BigCommerce (unlike Shopify). 
You can implement stock, inventory and customer management with BigCommerce. However, the use of additional inventory management software will be of more generous help. 
As for Shopify, you can track inventory with different methods for each product, and get notifications in case of out of stock products. You can also use key-word tags to search and find items. But as mentioned above, inventory management is better to do with particular applications. 
eSwap suggests solutions both for BigCommerce and Shopify, also for 25 other integrations. We present the full list of features, try the demo version and run your business quicker and more efficiently. 

BigCommerce VS Shopify Pricing 
A major point of comparison is pricing. Both suggest the opportunity of the free trial. Let's take a look at each of the pricing packages. And then mention differences separately for each of the fees. 
BigCommerce Pricing 
Standard: monthly 29.95USD per month

Plus: monthly 79.95USD per month

Pro: monthly 299.95USD 

Enterprise: variable 
Shopify Pricing
Lite: monthly 9USD

Basic Shopify: monthly 29USD

Shopify: monthly 79USD

Advanced Shopify: monthly 299USD

Shopify Plus: variable
As you can see, Shopify prices are way lower with some restrictions, for example, if using the Lite plan. More on the topic of Shopify Prices and Fees can be read out here. 
BigCommerce Standard vs Shopify Basic 
As mentioned above, BigCommerce Standard is a little bit more expensive (29.95USD VS 29USD). Is the difference worth it? Both of the plans let sell non-limited products. BigCommerce Standard advantages include professional reporting, ratings and review system inside the platform, currency auto conversion, real-time carrier shipping state. 
To mention two significant advantages of Shopify Basic. It does not force sales limits (on BigCommerce sales are limited – 50.000USD per year). And the next, Shopify has an "abandoned cart saver" option. It sends automatic emails to the buyers who have left the page (on BigCommerce it is available only for 79,95 plan and higher). 
BigCommerce Enterprise vs Shopify Plus
As for the two plans that suppose a particular approach (the price is not set, it's negotiable), BigCommerce Enterprise and Shopify Plus are for those users who have huge volumes of sales, the features mainly are the same for both: guaranteed server uptime, advanced API support, dedicated SSL / IP address, advanced security features. The plans are individual, so both BigCommerce and Shopify set the prices based on the clients' needs and requirements. As for the Shopify Plus, usually, it is about 2000USD a month. 
Shopify and BigCommerce Transaction Fees 
If speaking frankly about this issue, we should mention that BigCommerce is better than Shopify for this. It only does not charge fees (transaction fee – 0%). Shopify has the same only for those users who use Shopify Payment system as well. But another drawback is that this payment system is accessible only in some countries. Otherwise, the transaction fee is 2% for Shopify Basic and Lite, 1% for Shopify and 0.5 for Advanced. 
One of the most necessary, meanwhile complex decisions is the platform choice. Utilizing Shopify or BigCommerce is excellent for experimenting with a SaaS platform; however, not all platforms are suitable for every business.
The first step in your e-commerce business setup should, of course, be the platform decision. Today we discussed 2 of the most popular and similar to each other platforms – BigCommerce VS Shopify. The right decision depends on the type of your business and goals regarding e-Commerce. No matter what platform you choose, eSwap is always here to help you with any integration and service on inventory management.