Currently, selling online through e-commerce sales channels is one of the most guaranteed ways to reach a rising amount of online shoppers. There are so many platform options to choose from. But today, we focus on the third-largest US marketplace – eBay and its sponsored items.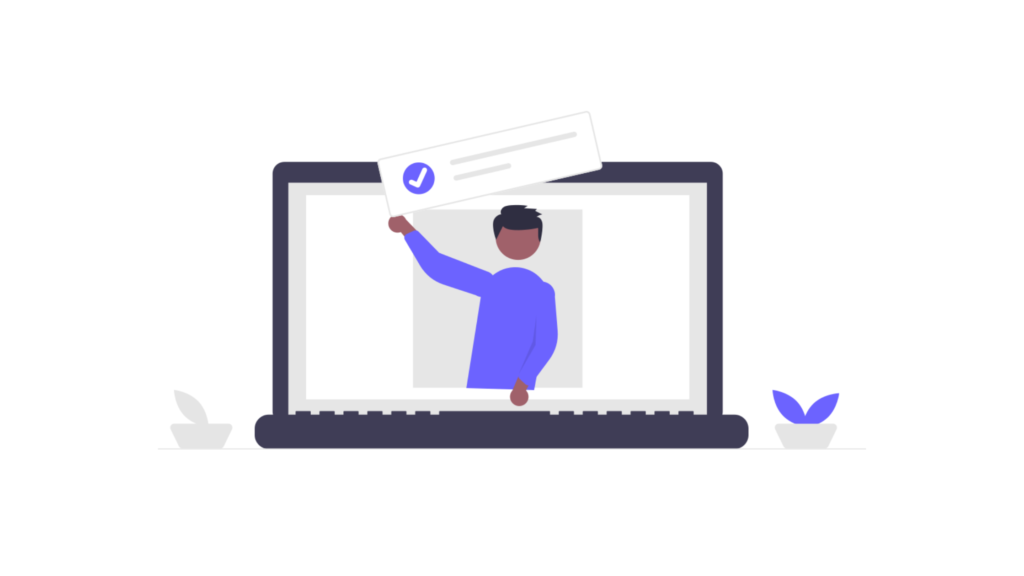 For almost any e-commerce business holder, eBay is a top strategy element to include in their marketing planning. And no doubt, they consider one of the essential questions: how to stand out with so many competitors and so many similar products and listings? eBay has thought about this issue and found quite a good solution. The channel offers an advertising program – promoted Listings. And it makes the process of sales so much easy. At least any seller can get an opportunity to be one step ahead of all the competitors. So we'll see all about sponsored listings on eBay and try to understand together if eBay promoted items worth it.  
Which are eBay sponsored listings?
Sponsored Items on eBay are those types of listings that appear on the website or application in the form of ads. They can be easily noticeable as a result of searching in the listings or other places. It can be one of the most suitable options for salespeople when selling on eBay. They will become noticed and will thus hit the competitors. An eBay study of 2018 claims that the views of particular item pages affected by Promoted listing program increased by 36%. 

Where Can You See eBay Sponsored Items?
As mentioned, Promoted Items on eBay have different placements. The placements include the site of eBay, searches and listings. 
In search results, the promoted items work intermixed with organic results. The primary way to differentiate between them is to find the sponsored ones above the listings. eBay's artificial intelligence-based algorithm finds the promoted listing and always shows it at the top of the results. Besides, some other factors affect the way you

promote items on eBay

. For example, your listing quality, ad rate, the search volume of the product, etc. And not surprisingly, eBay doesn't show two listings of the same item. If it appears as a promoted product, it will not be seen as organic. And if it seems organic, it will not be seen as an advertisement. 
You can see the sponsored listing on listing pages when you click on a listing from a search result. On these pages, the product information is displayed at the top of the page. Usually, these are images, prices, product descriptions, shipping details. And at the bottom of the page, related products appear as ads similar to the item viewed. Sponsored items are labelled as "Similar sponsored items" and "Sponsored items from this seller."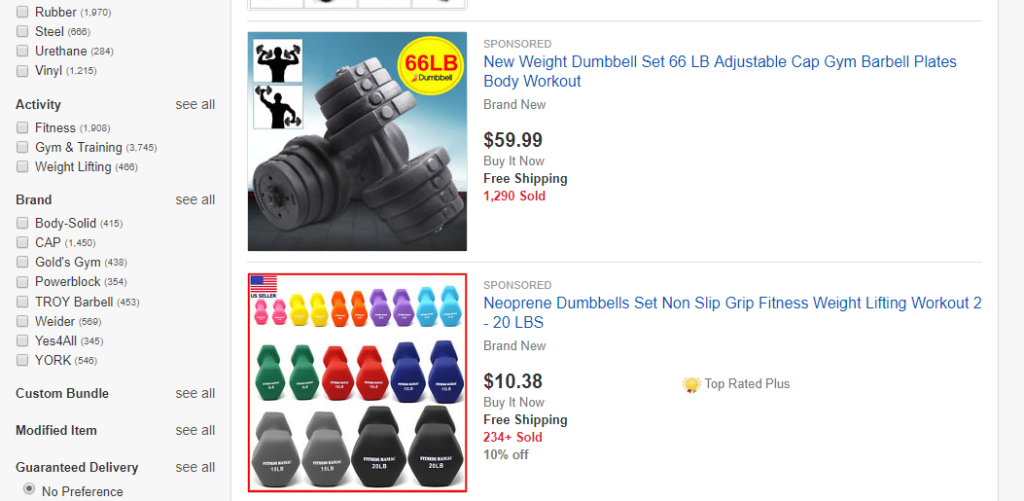 Who Can Use Sponsored Listings Function
? 
If speaking about the availability of this function, we should say that eBay has developed it for those sellers with recent activity who have got the rating of "Above Standard" and "Top-Rated". As for the categories, you can promote any category except for "real estate products", "vehicles", "travel", and "other". Besides, "auction" and "auction buy now" listings are not permitted as well. So you can select from all those categories that have the permission in the Seller Hub section, on the Marketing page, and directly on the listings page. Others will simply be not seen. You should filter the listings and then see the products in the promoted listings part as well. 
How do eBay sponsored listings work, and why are they not working?
The platform takes the fee for the ad within 30 days and the ad stays relevant for that certain period of time. And most importantly, the promotion fee becomes charged only when the buyer clicks on the advertised product and purchases it. This process on eBay differs from others mainly because they do not charge only based on the click or impression. Maybe you will think that your promotions are not working at some point, but there is no need to stop the campaign. It works whenever it becomes relevant and valuable for eBay shoppers. 

How to Start a Promotion Campaign on eBay?
eBay sellers can set up their new campaigns through their seller's account. When it starts to work, the results can be seen and compared. Sellers set the campaign rates themselves. Afterwards, the algorithm calculates the rate as a percentage of the sale price (excluding shipping and taxes). 
Example: product price – 30USD,
 ad rate – 5%, 
final payment – 1.50USD for ad. 
All the Promoted Listings can be easily accessed via the marketing tab or seller account. The dashboard shows all the metrics regarding their promotions (clicks, impressions, amount of sales, fees, conversion rates, etc.). 
eBay Promoted Listing Fees 
eBay fees are pretty simple. The seller chooses the percentage rate per listing. Via this system, it is so much easy to control the costs. In contrast to other cost-per-click programs, (Google Ads, Amazon Sponsored Products) eBay Promoted Listings have non-fixed variable pricing. Besides, eBay provides average ad rates. There are constant weekly updates, 32 categories and more than a hundred subcategories available. For example, the average rate fee for some items shown below:
Antique – 9.96%

Art – 9.26%

Baby – 5.47%

Books – 3.22%

Business and Industrial – 5.49%

Cameras and Photo – 5.57%

Cell Phones and Accessories – 10.50%

Clothing, Shoes and Accessories – 7.77%
If it interests you to sell products on eBay and get the best results, you should definitely consider sponsored listings from time to time. And in any case, you'll have to deal with the supply chain elements management. eSwap comes to help you here with all the steps.
Reach out to us and see how eSwap will make your business prosper. Your sales experience will be up to the mark with product listing, order management, and more than 26 top channel integrations, and your sales experience will be up to the mark!