Amazon is undoubtedly a very wise platform. You'd probably ask why? We claim because it supports presence even when a merchant uses another platform. We are going to discuss in detail one of Amazon's recent options. It enables using Amazon FBA as a channel even with its niche competitors, especially with Etsy. It is a considerable advantage of Amazon FBA stock services. What does it mean? It means that you can use it as an additional warehouse for your order fulfilment. And this also works even when getting Etsy sold orders from the sales channel of Etsy.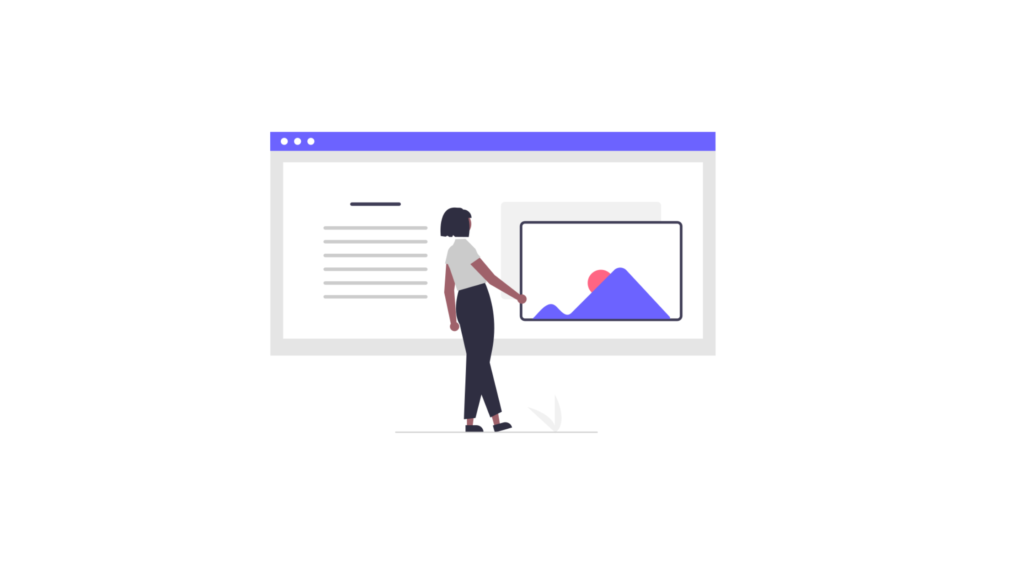 Amazon FBA for Etsy
As we have already understood, Fulfilment by Amazon Services can be used no matter what platform you use as a sales channel. That's because Amazon provides a multi-channel fulfilment service. And it is supported for Etsy inventory management as well (but of course, not for free).
Amazon FBA is one of the best options when running an ecommerce business. It is good, especially when using Etsy orders. And it is the best thing you can do for your business. With its help, you can focus on adding more primary parts of your business instead of trying hard to figure out order fulfilment. 
The Advantages of Amazon FBA Stock for Etsy
For perfect fulfilment of your Etsy orders, a reliable system is a must. The daily management and monitoring will thus be more efficient. 
For this, our software is a great solution. eSwap is an order and inventory management software. With the help of it, you can connect different sales channels, as well as shipping services. Thus, you can see all your orders from one dashboard and easily manage them. 
If you are a seller who wants to be out of tasks related to shipping and fulfilment, this solution is precisely for you. Simply pack your items and send them to the Amazon centres. After receiving the items, Amazon takes care of all the upcoming processes. That is to say, it organizes item picking, packing and shipment. And that's not the end. Besides shipping, Amazon provides customer service and solves any issue connected to any return. You only decide what to do with the returned items. You can keep them in Amazon's warehouse or get them back to you. 
How Does Etsy Order Fulfil by Amazon FBA Stock Work?
We have covered the topic of Amazon FBA inventory management software several times. Let's see a quick review of what it is and how it works.
There are Amazon fulfilment centres. Sellers can choose to store their items. When the time comes, Amazon can pick, pack and ship items. It also can provide customer service. In this way, Amazon helps sellers immensely. For example, thus they can scale their business and get higher customer reach.
From the very beginning, the service was dealing with Amazon FBA order fulfilment. Many businesses are so much thankful to Amazon FBA for simplifying their logistics and fulfilment process. And now realizing the use of their service, Amazon expands and goes above the scale. They cooperate with other platforms as well.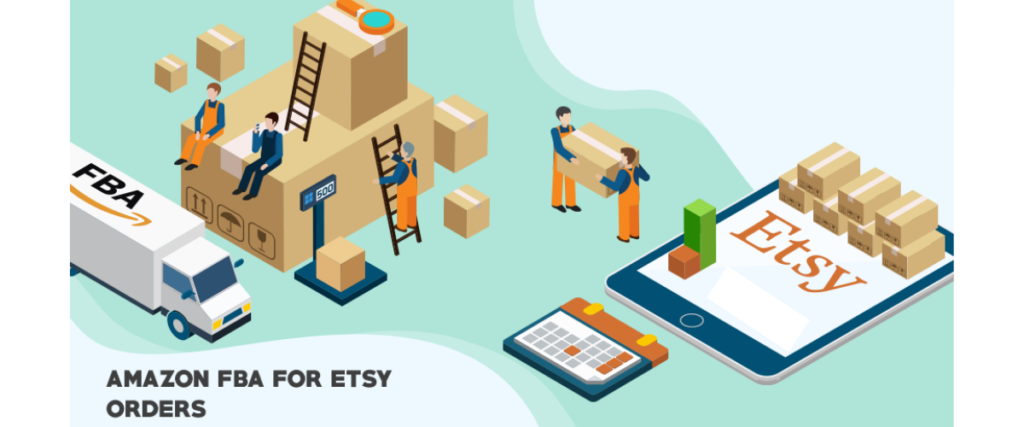 Amazon as a 3PL Business Representative 
The experts claim that it was pretty predictable that Amazon will aim to grow. And the growth is supposed to enter other channels as well. Thus the program became evident. Amazon fulfils orders from other channels, including Etsy, as some extra fee. 
After FedEx stopped cooperating with Amazon, field experts started to consider that Amazon can even launch its own shipping or logistic company. And shipping is in progress as well, with Amazon FBA stock used for Etsy order fulfilment.
What's the Use of the Amazon FBA for the Etsy Orders Program? 
For online sellers, this is a very attractive option. It simplifies logistics, saves money and time. And when running a small business, it is invaluable.
Anyway, some businesses are thinking that such extra costs are not worth it. They feel better about already existing 3PL companies. And others, especially those already having a significant amount of their sales coming through Amazon FBA stock, consider this variant a better option. As for the Etsy sellers, here the advantage comes to the Amazon FBA program. The program is most beneficial to them.
How to Set Amazon FBA for Etsy Order Fulfilment? 
For Etsy order fulfilment by Amazon, you need to choose those items that customers have ordered on Etsy. Then you should create a "merchant fulfilled order" for them. Amazon ships the product. And after you need to add information for tracking the items. This info refers to the Etsy orders supplied by Amazon. Due to automated sync, you can view completed orders on Etsy in real-time. 
How to Create a Fulfillment Order?
Navigate to the "Manage Inventory page."

Select the items ready to be sent to the customers 

Choose "Create Fulfillment Order" 
When utilizing FBA for Etsy fulfilment, users should know about FBA fees. For example, Amazon does not charge a 15% commission fee in this case. That's because the sales are not generated from their marketplace. A possible outcome here is the confusion from the side of Etsy customers. 
We hope you got all the info needed. On our platform, you can always find relevant news. The blog posts include information both about Etsy and Amazon. Integrations with the channels mentioned giving sellers a chance to be constantly aware of their orders and inventory levels, shipping statuses and accurate accounting data. All this is automated and synched with the help of eSwap up-to-date features.