Inventory Management is one of the key aspects which has a massive impact on the pricing of the products or services in many ways. Nowadays, the eCommerce sellers, together with the brick and mortar runner-ups, value it more than ever. The intense competition is forcing them to do so.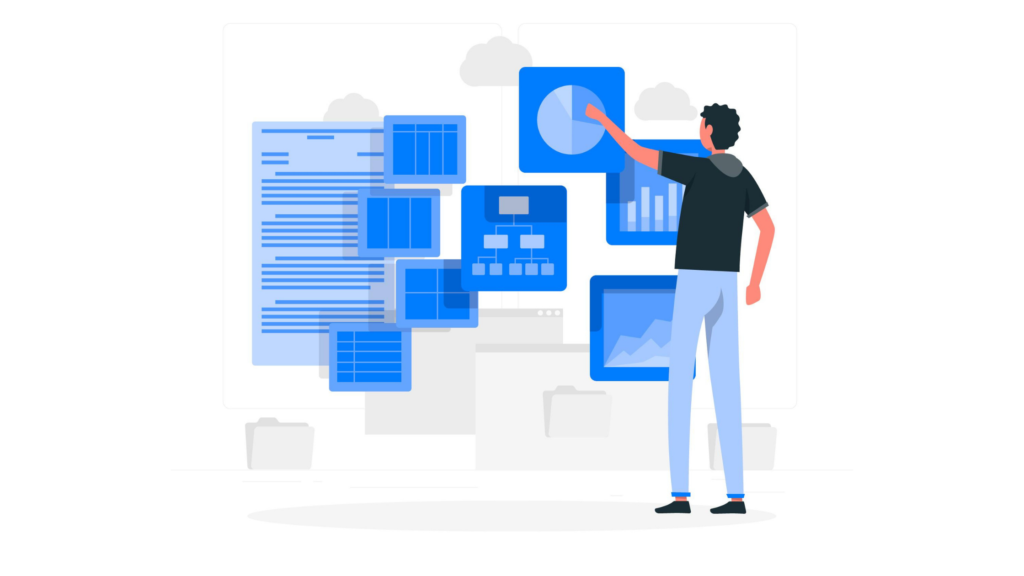 So, if you wish to run an efficient stock control using an inventory control system should be a top priority. Otherwise, each decision on your stock management will have its impact on your profit margins.
If you start using inventory management software solutions, at least you can make sure you have enough time on the decision-making process other than management tasks.
With the help of this article, we are going to explore the causes of inventory management problems. After that, we can understand the ways they may impact the pricing of your products. 
Supply Chain Management
Anyone wishing to succeed in inventory management acknowledges the importance of supply chain excellence. The more your knowledge is about the elements of the supply chain and their roles, the more manageable your business can be. The best thing to do so is about using a proper software tool to get real-time stock updates. It mainly refers to being aware of the problems like backorders or inventory stockouts and understocking. 
It is imperative to know the number of your purchase orders or the time when they will arrive. The latter will have a direct impact on your inventory pricing. Your inventory visibility should be as accurate as it's possible. It will allow you to understand the number of the stock you should keep as safety stock, for example. 
Customer Demand Satisfaction
Being on time with the order deliveries is valuable more than anything. Continuous repeat purchases will be possible if you keep up with your orders on time. Here is why another aspect of inventory management matters, which is demand forecasting.
Customer demand satisfaction is essential not only in terms of keeping purchases repeat. They help understand the inventory turnover ratio and your ability to maintain your stock levels. Therefore the use of a stock management system is going to help you deal with the pricing issues. 
Obsolete Stock & the Pricing Impact
Managing the obsolete stock is the least desired thing to do in inventory management. The obsolete stock has a direct impact on cash flow. The longer you keep it on your shelves, the more negative pricing impact will rise. If your products have reached the end of the product life cycle, keeping them even longer will not be the smartest decision.
But if you have reached that point, it practically means that you lack accurate sales forecasting. 
Improperly Trained Employees
Even though we put first the practice of proper software management tools, the human impact still matters a lot. It mainly refers to the staff management person responsible for making the best use out of those software solutions. This is another issue you should include in your inventorying problems. This issue is important as long as you cannot fully rely on software and put aside your goals to succeed.
Consider hiring a good inventory manager to take care of your stock management. That person should be able to use the software with high efficiency and conduct regular stock audits. The chances to fall out of your inventory levels will be cut short as much as it's possible. Therefore that person can help train the rest of the staff for future growth. 
Inventory Automation and its Pricing Impact
Excel spreadsheets for inventory management cannot lead you to massive business growth. It's time-consuming and mostly inaccurate. The reason is that the human impact is what you will have to rely on mainly.
Besides, eCommerce automation is beneficial not only for the overall stock management but also for saving money to hire new employees. eCommerce automation will allow you to track your stock all across your store and warehouses. You can easily trace and track your inventory with real-time stock updates.
eSwap can help you deal with your stock automation issues seamlessly. Due to the cloud-based inventory management database, you can easily access your stock updates within minutes. 
Stock Auditing
Stock auditing is another aspect of managing the inventory accurately, making the best out of inventory control and its impact on your business profitability. Therefore your stock auditing will impact your product pricing simultaneously. 
eSwap, as a low-cost inventory management software with software features like Analytics and Reporting, will help you with the stock evaluation. Besides, you can use the warehouse management software features to take care of your stock delivery on time. We are particularly referring to the shipping couriers like UPS, USPS, FedEx, DPD and many others. It's up to you to make a choice over one of them and start delivering your products.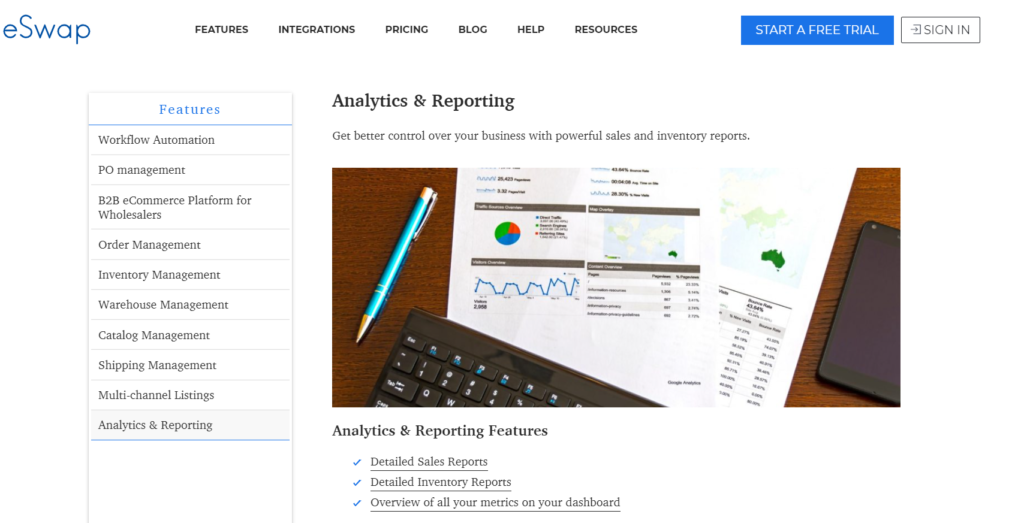 One of the top advantages of using eSwap is that it can help you handle everything related to your stock management from one dashboard. It could've been your product delivery issues, purchase order management or order management issues.
In conclusion, we can assume that the use of inventory management tools is mostly beneficial. It has a huge impact on product pricing and time management. Software tools like eSwap will let you concentrate on your decision-making problems other than management issues. Go ahead learn more of our software features best practices and enjoy the benefits of eCommerce automation with our 14 days free trial.