The field of e-commerce retail and wholesale suggests thousands of questions.  Inventory control questions are not that much easy to find answers to. Today we focus on order management questions. Especially those of order processing and order management.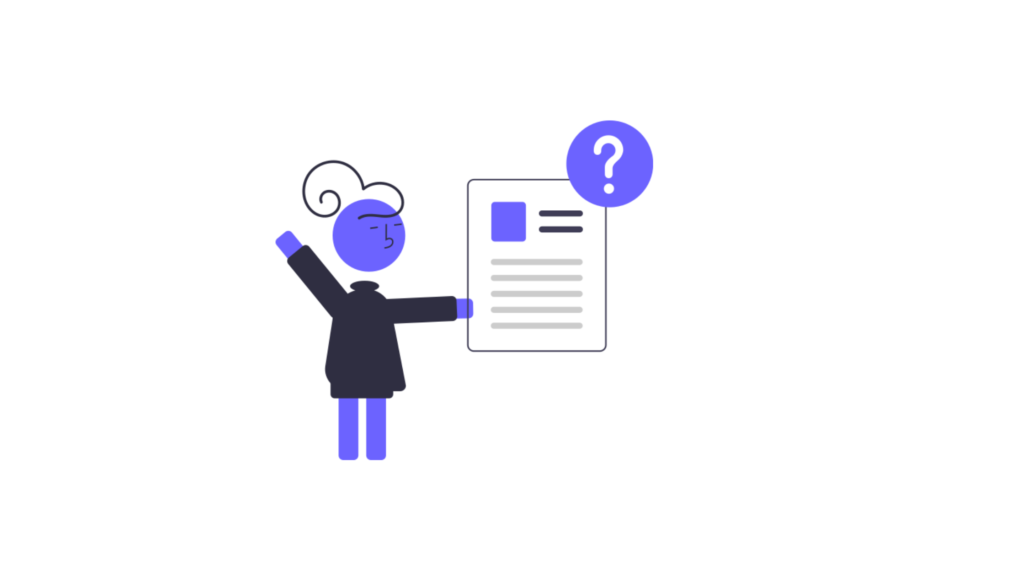 What is Order Processing? 
One of the top order management questions is about order processing. So what does order processing mean? Order processing is the whole process connected to the supply chain workflow. It starts with order placement and ends with delivery. It is the core element of retail order fulfilment processing. Being a vital point it should be organized correctly. Finally, well-arranged order processing leads to happy customers.  
There are 4 main order processing steps. They are picking, sorting, tracking and shipping. Order processing includes various processes. Both manual and high-tech ones. Like, handwritten info on a sheet or automated order processing software. Their use depends on the kind of operation.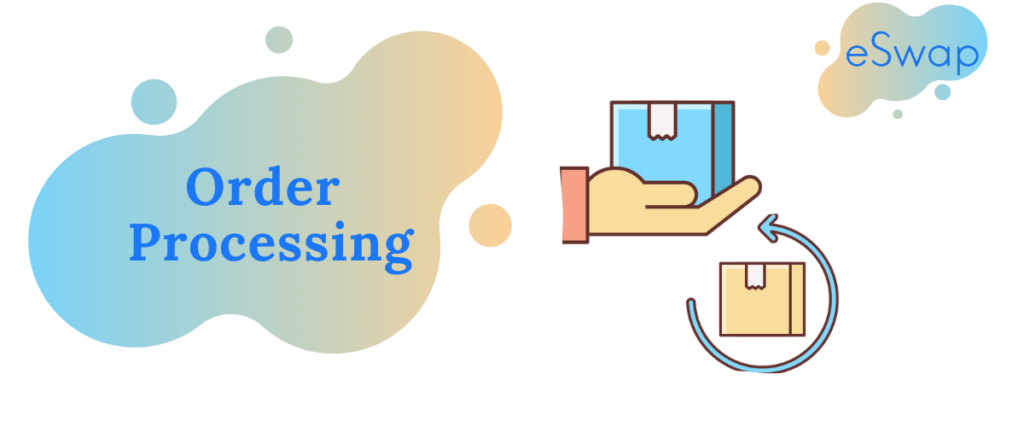 What is Order Processing System?
Order processing systems take order data from customers. Next, they store them in databases and finally, sends them to the accounting department. These systems provide order and inventory data tracking. It goes throughout their way to the customer. Customer satisfaction – this is the key to consistent success. e-Commerce order fulfilment should always be reliable and accurate. Order processing systems make sure that all orders are fulfilled on time.
In its turn, automated systems help to reduce errors. It also helps to improve the customer experience. And in addition, they are aimed at maximizing the company's profit.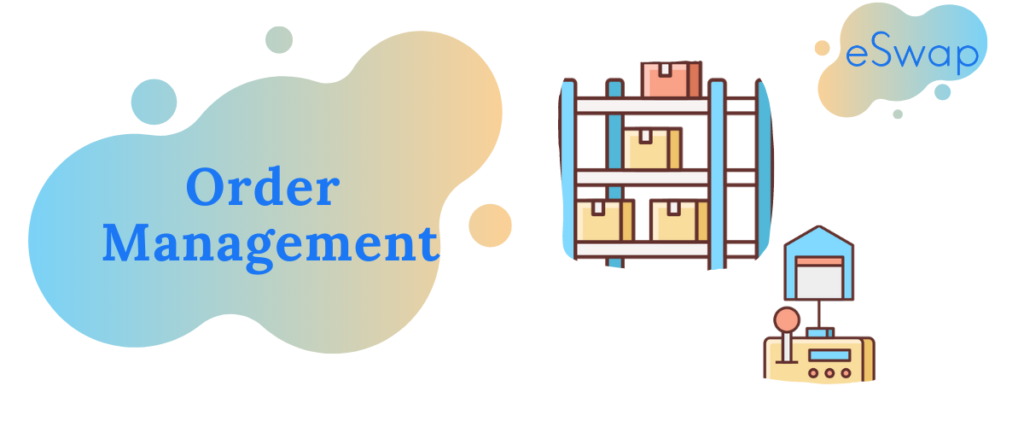 What is Order Management
The process of order management starts when the customer places an order. And order management ends as soon as the order is fulfilled. Businesses can regulate the entire fulfilment process. And this is with the help of order management. This step is mainly significant when scaling a business. Automate order processes help you in any operation including order receiving, tracking, and fulfilment. 
And even after-sales steps are essential. The last is usually connected to returns. So order management is actually about everything happening from the moment the customer clicks the "buy" button. 
What are the 2 components of Order Management?
Order management involves various components. It's everything related to supply chain management. Also points of marketing and logistics. By mixing all the components, you'll reach success keeping old customers and gain new ones. So marketing campaigns, perfectly organized logistics and customer satisfaction are vital more than ever. To keep it short, we'd mention the mains. Order placement, fulfilment, and inventory management are the two main order management components. Anyway, let's see the other top-order management components.  
Order entry involving customers' selection validation. 

Order processing integrates data from various platforms.

Customer verification.

Billing and invoice generation before the order and customers billing.

Payment procession.

Sufficient stock and inventory. If they are present, there is no need to reorder more.

Manufacturing.

Customer Service regarding issues taking place all the time.

Returns and refunds as a part of customer service.

Service set-up.

Packing and picking as a part of order preparation.

Shipping.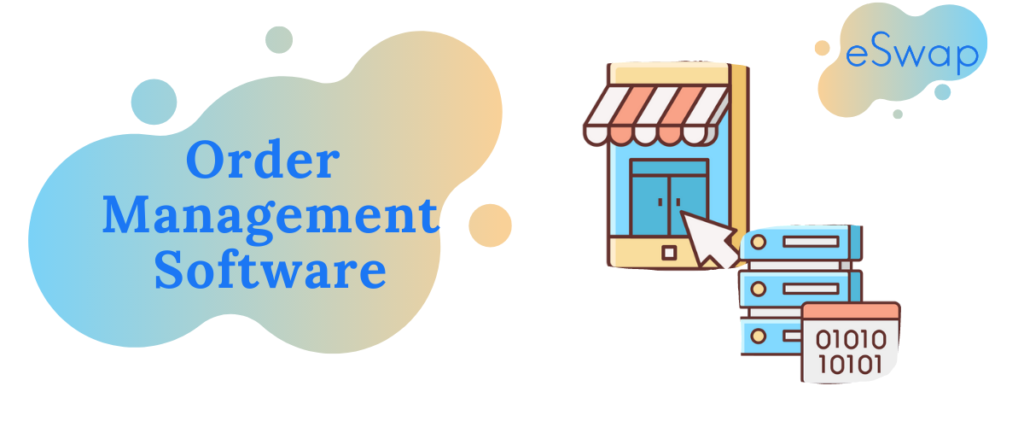 What is order management software?
What is order management software? This is one more order management question․ Order management software is a platform that gives the opportunity to track sales, orders, inventory, and fulfilment. It also enables people to find their way to their customers. Nowadays, the systems of order management treat the whole supply chain. It is like a related ecosystem. It gives merchants an option to automate their inner processes. Especially the ones that include orders and their fulfilment. eSwap is a bright example. It can be noted as the best ecommerce order management software. 
Why Use Order Management Software?
Order Management Software have several advantages. And users discover them when they see the real work of OMS. It improves customer service, as well as increases accuracy. What are the other advantages? Let's see. 
1. Effective automation 
The core of OMS operations is automation. Automation, in its turn, gives your employees a chance to focus more on customer satisfaction. So, effective order management software will help you increase your data security, diminish errors and reach the best result for your business. 
2. 24-hour working ability 
Order Management Software give you also the chance to keep track of the business. And it takes place whenever you need it. Location is also not a problem. You have access by phone, laptop, or PC. Customers as well have such options. They can buy whenever they wish. And no matter where they are. Sellers and business runners can get more improved data control. It will also provide more efficient order processing. And as for the customers, they also can bring any time anything they want. 
3. Business growth
Once again, due to automation, you get more time. And you can use it to collect and analyze customer data. This will help you as a business holder to adapt your online store. The same can be done with fulfilment processing, and online order handling. You'll also be able to forecast sales more exactly.
4. Precise inventory management
With the help of online order management, you get rid of manual errors. Thus, it is easier to maintain errors as well. What's the result? You'll reduce over-selling and over-stocking. 
5. Real-time data 
Fast issue resolution provides quick solutions. Being aware of any customer service issues will help you as a business to grow faster. And it is the same with product delays as well.
eSwap is one of the most powerful cloud-based SaaS e-commerce systems. It enables ecommerce businesses, wholesale merchants to manage their inventory and orders. And it gives so much more. eSwap comes with its broad supply chain ecosystem. For example, in the case of multichannel sales. Everything from a single, integrated platform. It is so much easy to do your job with us.