Every business operating inventory uses its warehouse or 3PL services, that's why there's a need to know warehouse terms in detail.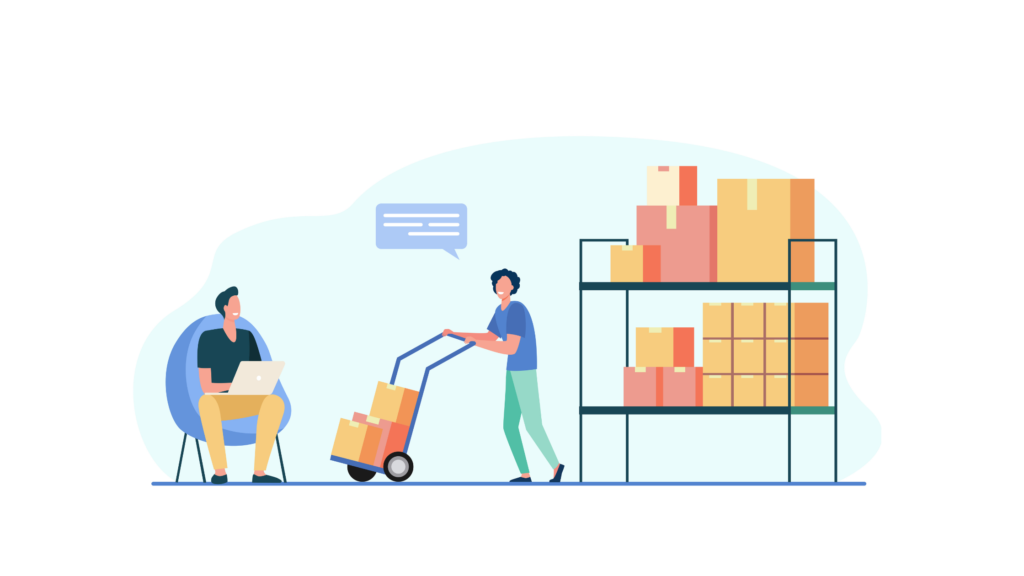 Having a better insight into the top warehouse terms will help you communicate better both externally and internally. It supports having better control over the other parts of the supply chain as well.
To help you understand the most important terms, we have extracted the most commonly used warehouse terms. Learning these terms will allow you to have better communication among your employees as well. This list is especially important for those who have no idea about inventory management. 
Let's now define each one separately and obtain a general understanding of each of them.
WMS 
WMS stands for a warehouse management system. It helps to optimize warehouse functionality. There are different types of WMS systems. With the help of these systems, you can manage the daily plannings and organizations. With the help of these systems, you will have better visibility over your warehouses. There are not any doubts that using this software solution will help you with a lot of things.
You can obtain higher efficiency in this case also by using inventory management software solutions like eSwap is. It refers to its warehouse management feature. With the help of this software feature, you can control your warehouse management issues all from one dashboard. It refers to tracking and managing your inventory movements within your warehouses.
The same is true also for your supply chain management. You can import and export the product information within several minutes. Apart from it, you can enjoy ready-made integrations with different shipping services like USPS, FedEx, UPS and many others. The same refers to the Amazon FBA users as well.  You can easily manage your stock within several minutes without a waste of time and resources.
3PL
3PL stands for third party logistics. It is a type of service which allows retailers to outsource their logistics operations. The third-party logistics companies implement it. These companies provide different services like product shipping and warehousing. Although the 3PLs provide mainly logistics services, they include other services as well. It refers to inventory forecasting as well as order fulfilment and freight forwarding services.
Imagine how important are the services which the 3PLs provide. They enable the businesses to focus on different parts of their business apart from the logistics issues.
Cross Docking
Cross-docking is a  logistics procedure with the help of which the products from the manufacturer are distributed to the consumers with little or no storage time in between. 
The term itself is quite explanatory. It assumes the process of receiving goods through inbound docks and later transferring them to the outbound transportation docks. In a simpler way, cross-docking means uploading the stock from incoming trucks or railroad cars to the outbound trucks and trailers. The aim of cross-docking is to save time. However, there might be other goals as well as sending the materials to different destinations or combining them all in one to send with one vehicle. 
Bill of Lading
The bill of lading or BOL is a legal document. It helps to protect the rights of the shippers, carriers and customers. It is a type of contract document between all of these parties. BOL as a basic legal document contains all the necessary information about the given shipment. Bill of Landing typically includes the phone numbers and addresses of the shippers and consignees.
Advanced Shipping Notification
Advanced shipping notice or ASN is a document that contains information about pending deliveries. The ASNs are important, especially for the customers. Customers get to know all the physical characteristics of their products with this electronic document. Apart from it, the customers will be informed about the product delivery time and its weight. It informs about the number of boxes and a short description of your product packaging.   
Discrete Picking
There are two main order picking models – zone and discrete. Discrete picking is one of the most commonly used warehouse terms in the order picking process. It's also known as a single order or individual picking. In the case of discrete picking, a single employee goes to pick all the necessary items to fulfil a single customer order. The picker takes the item line by line before moving onto the next order.
In simpler words, discrete picking means that the employer, which is responsible for one particular item picking, is not distracted by another order fulfilment process. The employer should finish everything related to one particular customer order fulfilment process and only then move to the next one. 
Replenishment
Replenishment is the process of moving inventory from a reserve status in a warehouse to primary storage status. In this way, the products are prepared for picking, packing and shipping. Note that inventory replenishment refers not only to the finished products but also the raw materials. It is worth mentioning that the replenishment methods help to understand the most effective methods to order inventory including Fixed Order Point (FOP) or Time Phased Ordering (TPO) methods. 
QR Code
QR stands for Quick Response code. It's a matrix or a two-dimensional code, which looks a bit like barcodes with square-shaped patterns. In the case of the barcodes, the shapes are all vertical. QR codes are famous for their fast readability and storage capacity. QR codes contain information about various things started from product tracking to general marketing issues.
Safety Stock
Safety stock is an amount of stock the companies hold in order to reduce the risks of having stockouts. Most businesses strive to have good customer feedback. In order to keep them satisfied they keep extra safety stock even though it costs extra expenses. Most of the businesses prefer paying a little bit more other than telling their customers that they are out of stock.
Seasonality Index
The seasonality index is a measure that helps to know the comparison data for a certain cycle to the average seasonal cycle. Most of the businesses prefer converting the seasonal indexes into percentages for an easier interpretation.