We have many times mentioned that cloud-based inventory management software is a must-have for any size eCommerce business, mostly a good opportunity for startups and small businesses with low budget. We have mentioned that it has many advantages and benefits for you to increase effectiveness. Moreover, we know that there is too many software suggesting their services for your inventory control.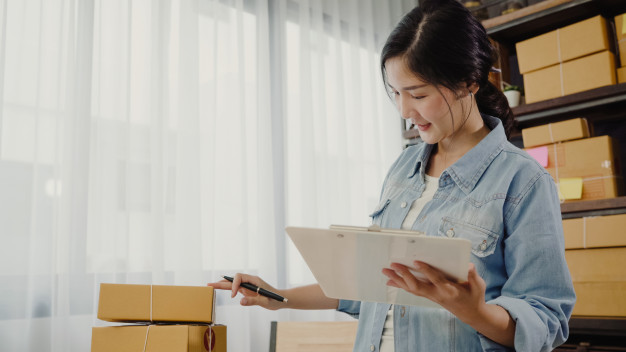 I believe many of you are already integrated with such kind of platforms. But it doesn't matter. We find it important to outline once more what main features must-have inventory management software to bring the most efficiency.
Be too attentive in your requirements!
Sometimes you will need features, that you will not find in your bought software or vice versa. You will pay money for features your company will never need.
So before starting your searches, look through your marketing and business strategy, find out what main goals you follow, what problems you want to solve, how many you are able to pay for the service.
Let's together discuss and list the details you should consider while choosing an inventory platform for your future development.
Must-have features of Inventory Management Software
Cost
It isn't a secret that every business owner cares about its budget. Anytime they buy a service they try to find the cheapest one. Of course, this works only when both the quality and the price meet your expectations. Otherwise, the low price is nonsense.
Generally, the price is connected with existing features and additional requirements. If you need a simple management system with less functionality, you will get it with low prices. But it's clear that a complex system for your whole inventory and order management with accounting and shipping services will cost a pretty penny. Consideringly never try to invest a software just for low prices.
So, first of all, you should study the market, find all the proper variants and compare their features, quality, and costs. You must never regret to pay for a good service.
As a bonus, today's platforms suggest free trial periods for new users. As a result, this attempts business owners, as they can try and then decide whether to continue or not.
Integrations
It is a need for your company's future. Maybe now you are a small business and don't need more services, but as you grow on you will need more integrations. It's proved that especially small businesses need almost 4 integrations to overcome all the problems of their business plan.
The inventory platform you buy will have a multi-channel integration opportunity first of all. It's a need for every business that cooperates with different marketplaces and service companies. We speak about integrations like warehousing, accounting, shipping providers.
Easy-to-use
To be an easy-to-use software is vital for buyers. Always remember that you integrate an inventory management system to simplify your business processes, so try to find not complicated platforms. The right software will give you an opportunity to you and your staff to use and manage your software without difficulty. This is considered the second important factor after the price. If the software is complicated you will waste your time and money and risk your company's future, instead of bringing positive changes in it.
Customer support
No matter you have technical skills or not, after buying the software you need some support. You perhaps don't want to stress yourself to figure out how to set up and use the platform. And it is an achievement when you find 24/7 available customer service. A good support team is always ready to help you when any problem occurs. So it is crucial to understand whether you will be provided with the necessary information for your future steps and actions.
We want to mention that as a cloud-based inventory management software eSwap fully meets these standards. Its founders have carried out detailed plan considering every single point to increase customers satisfaction level and have a successful business. We have good customers support service. It is always available, it works with 24/7 formula. For any trip and question, you can call us or send an email. And the most lovely variant is live chat opportunity.
Our team is always happy to help you and usually answer in a few minutes. We offer multi-channel integration opportunity with Amazon, eBay, Etsy, Shopify, Magento, WooCommerce, shipping couriers like USPS, FedEx, DHL and accounting companies like QuickBooks and Xero.
eSwap offers smart prices that are fully normal with the features we give you. We have 3 types of prices lite, premium and business. We also suggest a  14-day free trial.