E-commerce giant Amazon operates over 175 fulfillment centers worldwide, occupying over 150 million square feet. From its early days as an online bookstore, Amazon has grown to become the world's leading e-commerce platform with continuing growth and success. And if you wander, one of the key deciding factors in the giant's mastery of logistics is its inventory management system.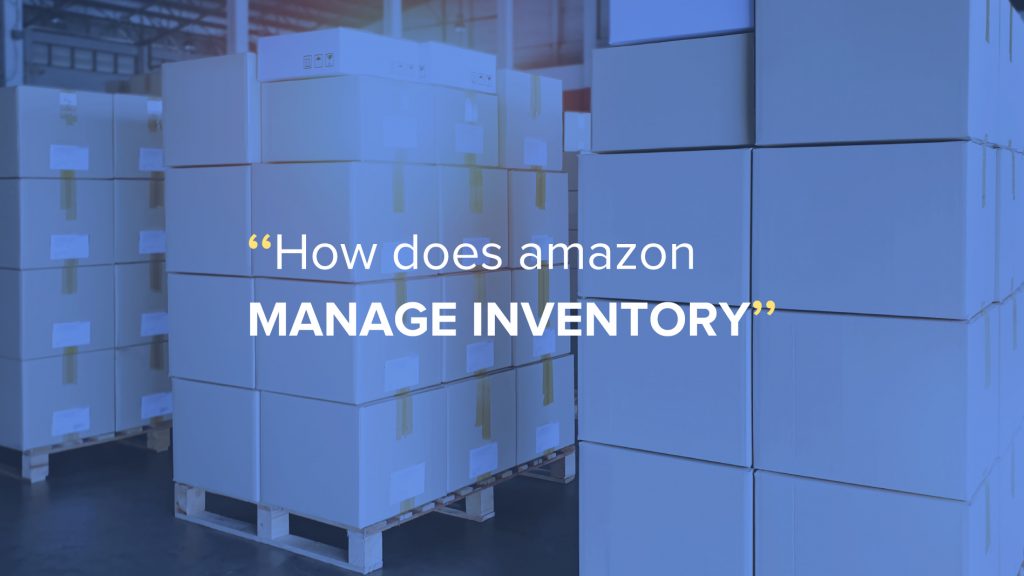 Are you a current or future seller on Amazon? Are questions like "how does Amazon manage inventory", "how to manage Amazon FBA inventory", or "how to manage inventory on Amazon seller central" causing you to worry? 
In this case, this article has the answers you need!
How Does Amazon Manage Your Inventory?
Amazon offers various ways to manage your inventory. For example, as a seller you have the freedom to choose the one that best fits your product's needs. The inventory management options we will discuss today are Amazon Seller Central tools, Amazon FBA, and a multifunctional inventory management tool named eSwap. 
How To Manage Inventory on Amazon Seller Central
Amazon Seller Central is the control panel for all the individuals and companies selling products on Amazon. All processes and activities related to the Amazon selling process take place on Amazon Seller Central. Tools for inventory management are also available. 
To access the inventory management tools on Amazon Seller Central, take the following steps.
Create an

Amazon Seller Account 

Once you sign in to your account,

click on the Menu bar

on the left, select the Inventory category, then tap on the Manage Inventory section

Next, you will see your product listings with all product details, including SKUs, listing IDs, availability, price, etc. 

Finally,

select your desired products from the appeared listings

and make any changes you would like through the tools appearing on the window. 
How To Manage Amazon FBA Inventory?
Next, we will discuss how to manage your inventory using Amazon FBA, or Fulfillment by Amazon. FBA stores your inventory in its fulfillment centers. Some 73% of Amazon sellers use Amazon FBA, as they trust it to be the most convenient way to manage their inventory. 
If you would like to be a part of this 73%, here are the steps you need to complete to start using Amazon FBA. 
After creating your Amazon seller account,

add FBA to your account

on Seller Central.

Next,

create your product listings

by using

this guide

published by Amazon. 

Next,

prepare your products for transport

to fulfillment centers by appropriately packaging and labeling them. 

Finally, print Amazon shipment ID labels and

ship your products

to Amazon fulfillment centers. 
The most significant advantage of using Amazon FBA is that you do not have to look for a private storage unit. Fulfillment centers do the job for you. However, you should also take into account the difficulties that may arise from using Amazon FBA with relatively larger products. They may require larger storage units, which would cost you more money. 
We have prepared this blog post to help you evaluate the pros and cons of Amazon FBA.
How To Manage Amazon Inventory Through Third-Party Integrations
Many sellers prefer to leave the handling of their inventory to third parties. Usually, these are e-commerce platforms that provide inventory management services to sellers at different levels. As online selling becomes more popular, so do third-party platforms. Therefore, sellers benefit most by choosing tools that are the most versatile and provide the best services at an efficient price. 
On this note, it's worth introducing eSwap – the multichannel inventory management tool – with separate Amazon and Amazon FBA integrations to optimize your inventory management process. 
What Is eSwap?
Before going into how to use eSwap, let's go over some must-know features this multifunctional platform has developed for you.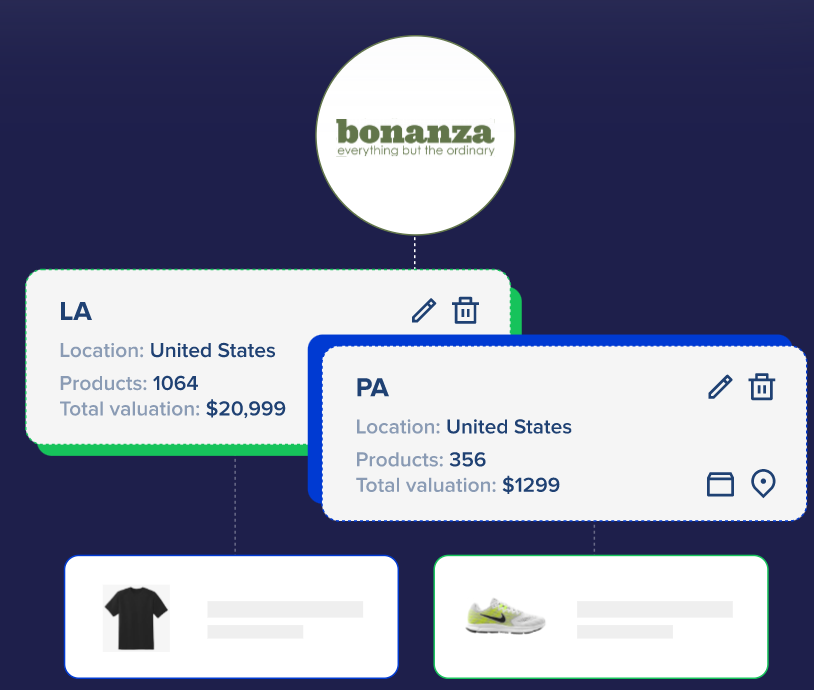 eSwap allows you to sync your inventory across multiple warehouses at any time through a single click. It sends notifications about your stock levels and automatically renews your stock after it falls under a specified value. Besides, eSwap enables product bundling by letting you bundle products from different warehouses. 
Consequently, you have real-time visibility of your stock levels, order statuses, and inventory movement. eSwap gathers all this information on one dashboard to make your inventory-related activities simpler and smoother. 
How To Start Using eSwap
Now that you are familiar with eSwap and know all the benefits you can expect, you can start your journey with one simple step.
Sign up for a 14-day free trial and enjoy all the services eSwap provides. After setting up your account, choose the Amazon or Amazon FBA integrations. This will help you sync all your Amazon activities to your eSwap account. You can control your orders and keep track of your Amazon inventory directly from eSwap. 
Bottom Line
Amazon inventory management is a complex and time-consuming process requiring significant resources and effort. However, choosing the right inventory management tool can simplify the process and bring peace of mind to sellers. 
Generally, most Amazon sellers use three main inventory management options: Amazon Seller Central tools, Amazon FBA, and third-party integrations. 
 Once they set up an Amazon account, sellers get access to Amazon Seller Central. The remaining tools are self-explanatory, as they appear as options on Seller Central's dashboard. 
Amazon FBA is a fast and efficient solution for sellers who want to save storage space and time on deliveries. Amazon FBA takes care of both by storing sellers' products at Amazon fulfillment centers and handling order delivery for them. 
Finally, third-party options are the e-commerce platforms that provide inventory management services to sellers. As choosing the right third-party tool may be challenging, we suggest eSwap, which is user-friendly, trustworthy, and affordable.