Visual appeal and convenient layout are the key drivers of success for your Shopify store. It's what makes your account stand out from other stores your potential customers visit daily. Therefore, you shouldn't overlook the importance of making your Shopify corner beautiful and professional! Many people think that to have a successful shop they need to spend a fortune on a Shopify theme. This isn't always the case! There are many free Shopify themes available that can help you get your business off the ground. In this blog post, we will discuss some of the best Shopify free themes available and how to choose the right one for your business.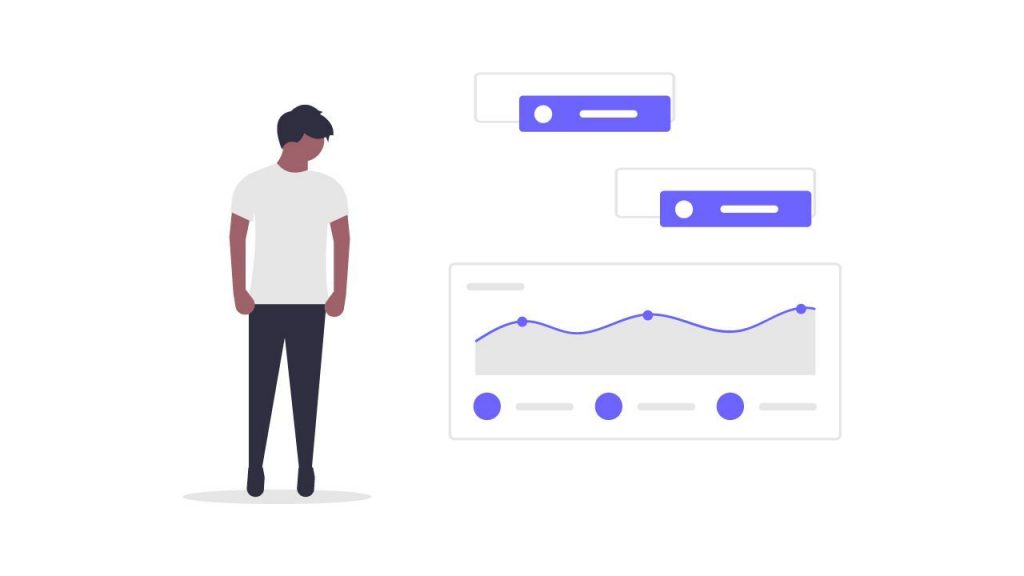 Let's start!
What is a Shopify theme?
A Shopify theme is a template that you can use to look at your store. Though the templates come in an initially fixed design, you can customize certain elements, such as color, fonts, some layout elements, to your favor. This allows you to go beyond ordinary Shopify store design and make your store appealing to the users.
Are Shopify themes paid or can I get Shopify free themes?
Shopify themes are of two types, free and paid. The paid ones come with certain unique features that might not be available in the free themes. For example, some might have a built-in abandoned cart saver tool or other such eCommerce-focused features. But this doesn't mean you can't build a shop with Shopify free themes. If you don't want to use advanced features, and all you need is to create an appealing branded atmosphere for your customers, you're good to go with free Shopify themes.
Where can I get Shopify free themes from?
At the moment, Shopify offers 15 free themes applicable for brands of different fields. So, as one option, you can get the Shopify free themes from the platform itself. This will simplify the process of customizing your store without the additional hassle of integrating third-party templates.
However, if you want a greater variety of free Shopify templates out of the limited options that the platform suggests, there are different sources you can get Shopify free templates. Further, you can upload any template into Shopify and customize your account.
As already mentioned, you can get Shopify free templates from the platform. However, if you're not a lover of digging into the variety of options yourself and want to have a ready list of templates you can use, we're here to help.
Below, we've collected the best free Shopify themes you can use regardless of the industry.
Dawn –
$ 0.00
Most applicable for: Fashion, Clothes, Shoes, Accessories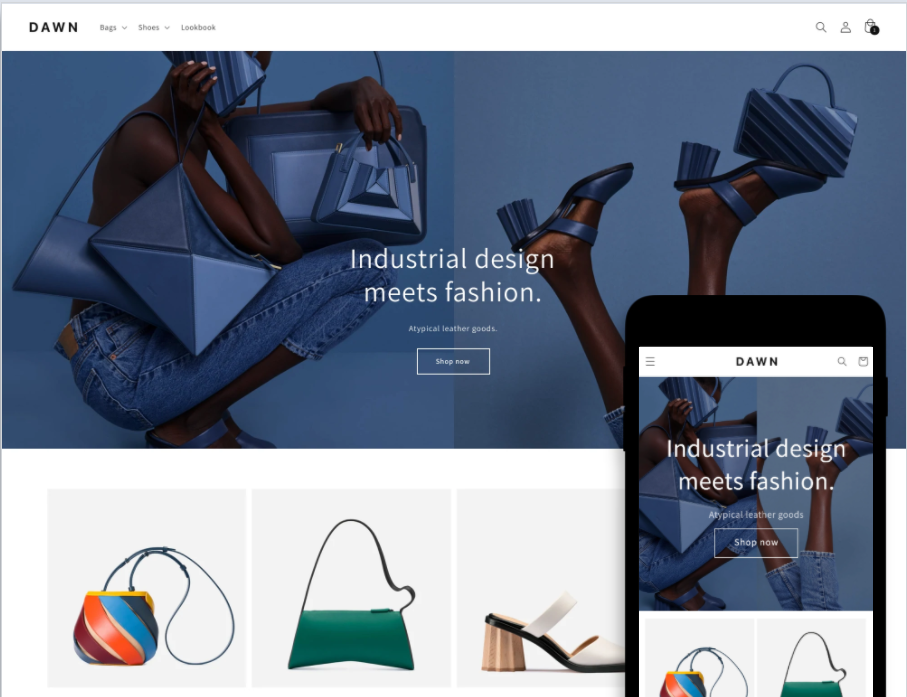 Are you in the fashion industry? Then this free Shopify theme is perfect for you! Dawn will make your shop look amazing on any device. This free Shopify theme comes with features like a product gallery and slider, header image uploader, and social media icons.
Express
– $ 0.00
Most applicable for Food products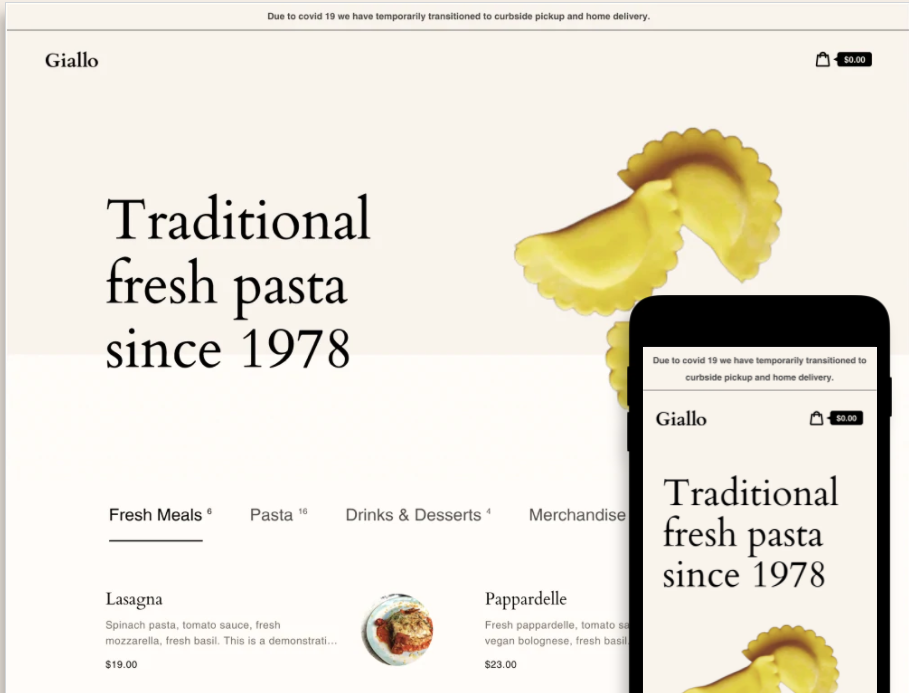 Want to awaken appetite for the food products you sell on Shopify? Then this minimalistic template that creates a menu-like experience will be perfect for you. It includes light pastel colors, minimalistic icons, and a highly-intuitive layout. Perfect for small businesses who want to make an impression on their online visitors with tasty visuals. !
Sense
– $ 0.00
Most applicable for Care products, Organic production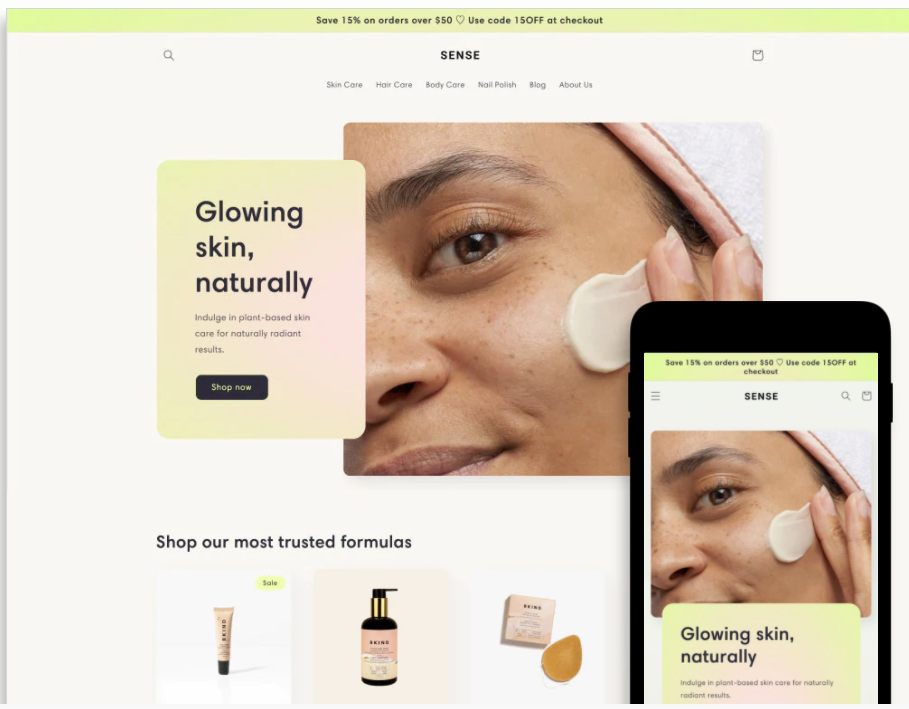 Give your store visitors a feeling of a clean and fresh environment with the white minimalistic template. If you want to focus on green and organic products, this template is for you. It features a large hero image on the homepage, perfect for promoting your latest arrivals or best-selling products.
Minimal
– $ 0.00
Most applicable for Books, Board games, Cards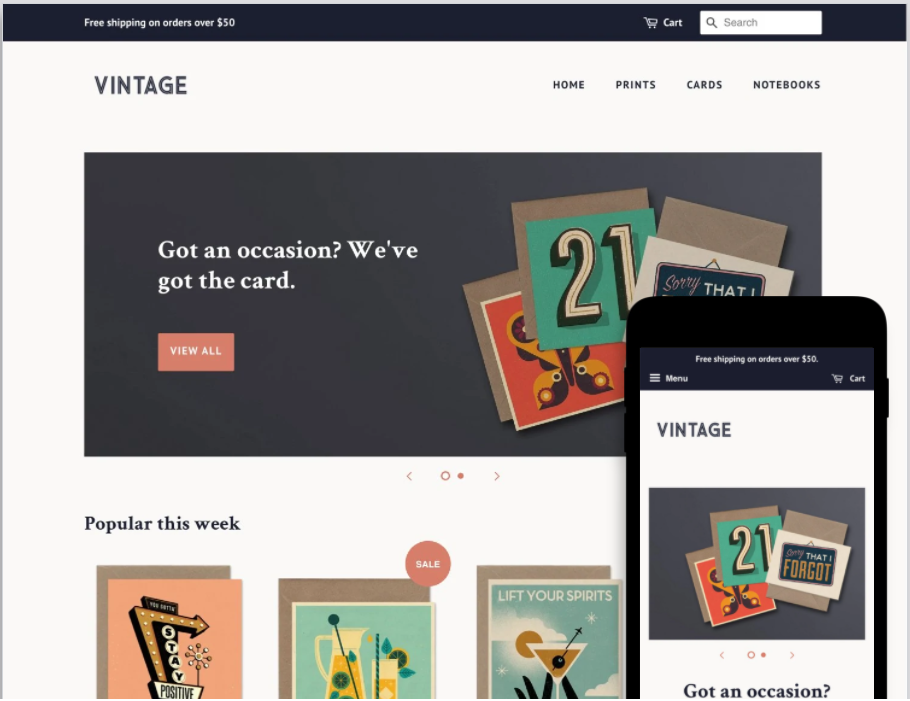 Minimal is initially designed for displaying vintage products and is suitable for old books, maps, board games, and similar. There are many built-in features which make this theme perfect for your shop. This vintage Shopify theme includes a slideshow, Instagram integration, and newsletter subscription form.
Studio
– $ 0.00
Most applicable for Art products, Jewelry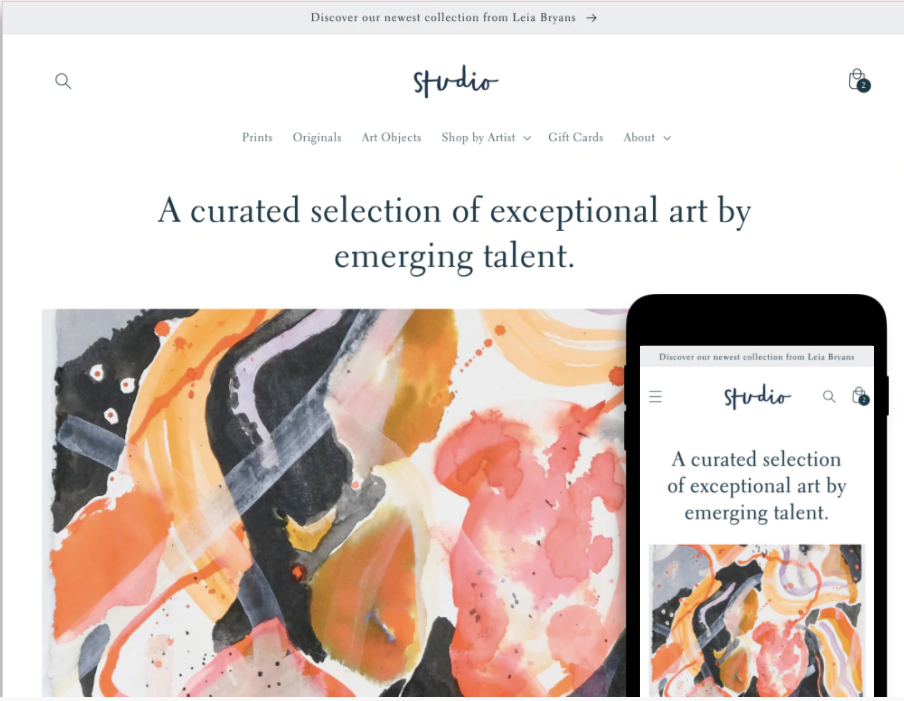 From typography to frame, Studio is meant to help artists showcase their work in the best way possible. If you have art products to sell, we recommend using this free Shopify template. It features a grid-based layout for easy product browsing and comes with custom fonts and colors that you can use to make your shop unique.
Narrative
– $ 0.00
Most applicable for Storytelling of a single product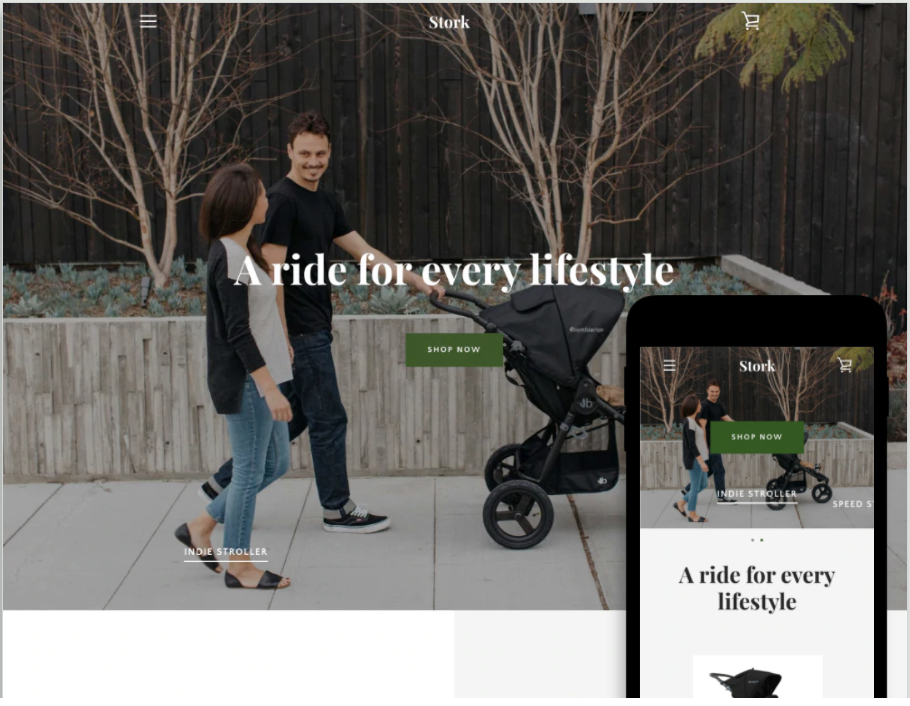 If you want to introduce a single or minimal quantity of products to your audience, use Narrative. It is designed to help small shop owners tell a story about their product in the most captivating way. This free Shopify theme features a small catalog with large images and an easy-to-use interface that will make your visitors want to buy your products.
Taste
– $ 0.00
Most applicable for Drinks, Vitamins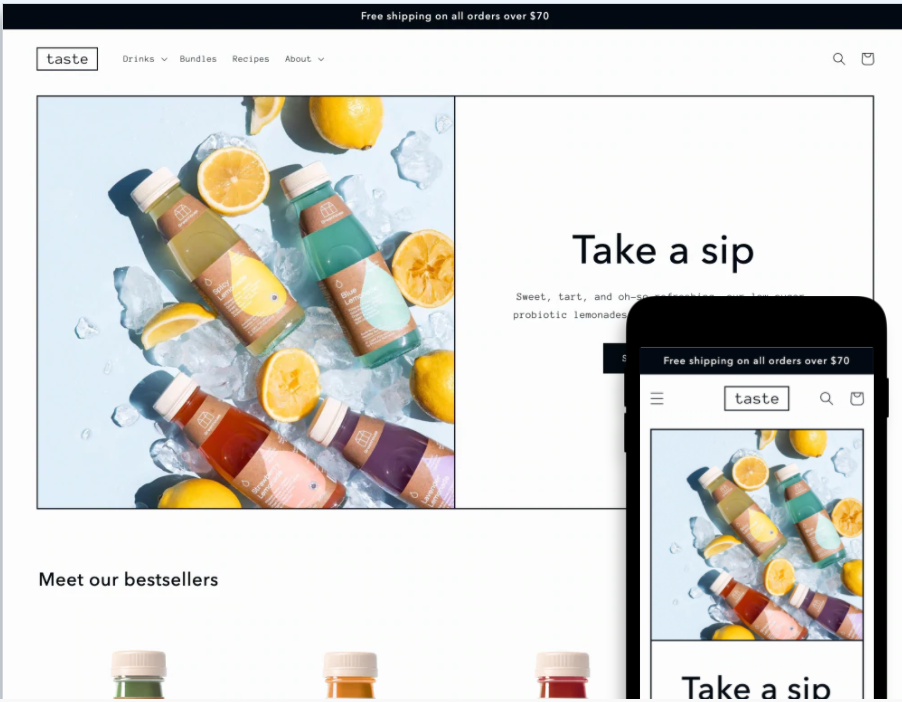 Get your bottled products and drinks in front of the public with Taste. This free Shopify template is perfect for businesses that want to transfer healthy colors and tasty drinks. It comes with a modern and stylish design and features like an image slider and social media icons.
Crave
– $ 0.00
Most applicable for Food, Drinks, Spices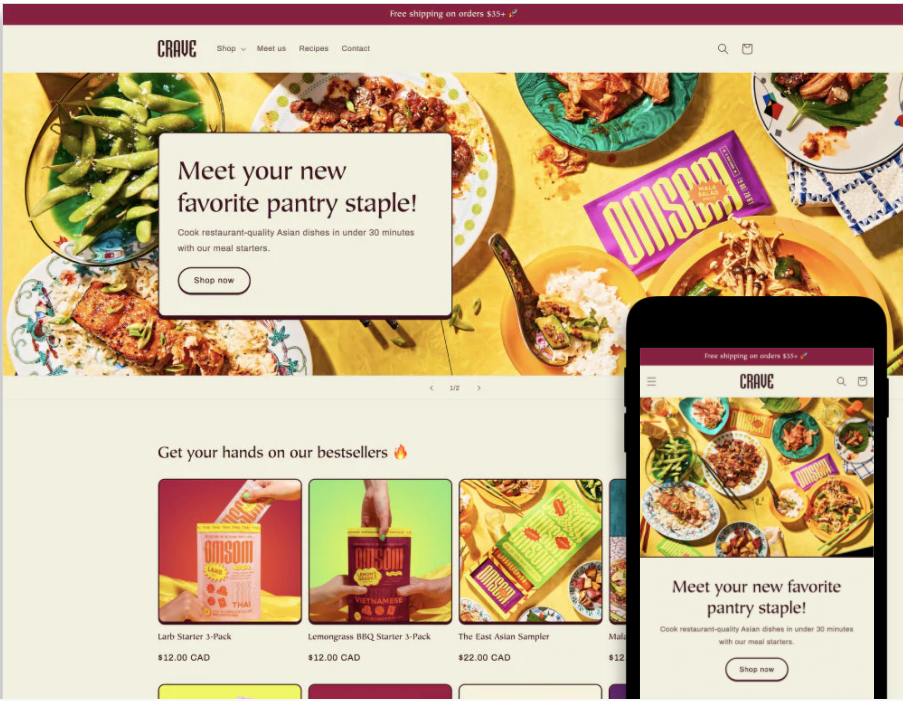 If you love the brightness and vibrant design, Crave is the most suitable option from Shopify free themes for you! This template is perfect for food-related business and comes with a large image slider, newsletter subscription form, and social media icons. With Crave, you can have a bright and inviting store interface without the need of customization.
To sum up
With so many product varieties in the market, every business strives to stand out among others and keep the customer's attention. The role of visual attractiveness can't be estimated here. And if you want to have a professional-looking shop without spending much time and financial resources, using one of the above Shopify free themes is the best choice. Each theme has its own unique features that will make your shop stand out from the rest. So, pick the one that best suits your business and start using it today!
Once you're done with customizing your shop's layout, here are some guides on Shopify that will help you succeed!
Wholesale on Shopify: How to start?
Shopify Fees and Pricing Plans: Lite and Plus
Shopify Shipping Costs and Methods: Step by Step Guide