Accurate inventory management is of critical importance nowadays, as it directly affects how the selling company can deliver orders on time. Thanks to well-organized inventory, businesses can prevent stock-outs and ensure there is always a needed inventory level in place.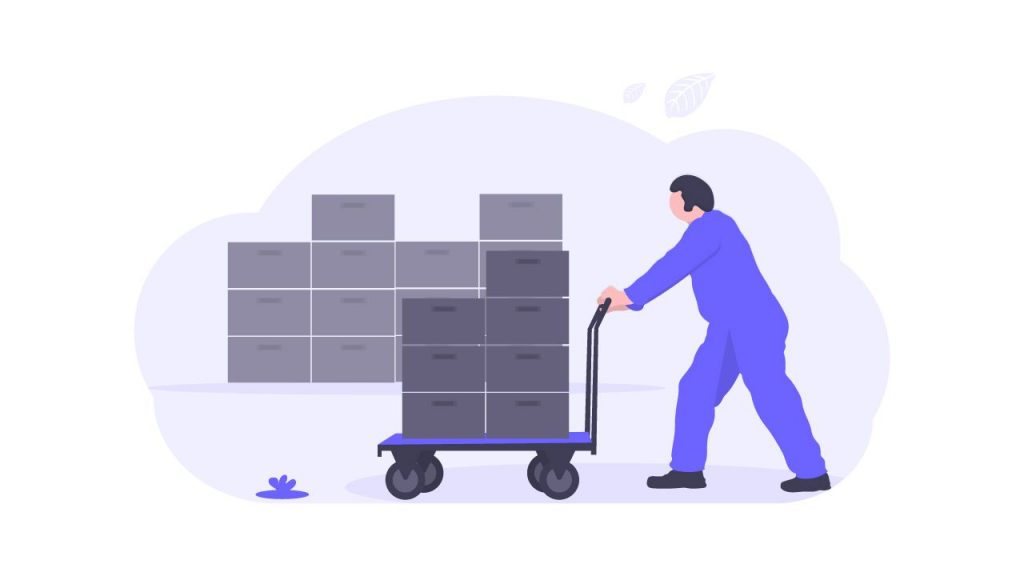 That's why there are continuous attempts to invent new working schemes that improve the effectiveness of inventory management and the whole supply chain, in general. Vendor-managed inventory is one of such techniques when a selling company outsources an inventory control to the supplier or manufacturer. 
If this raises some questions for you, such as how vendor-managed inventory is organized or is it a worthy strategy to invest in, here we are with all the answers. This blog post covers vendor-managed inventory thoroughly, so let's lose no time and jump into it. 
What is Vendor Managed Inventory?
Vendor-managed inventory (VMI) is a form of cooperation across supply chain members, where the manufacturer or supplier gets in charge of the seller's inventory management. The main idea of the VMI is that the upstream agent takes control of the downstream agent's inventory. VMI is a direct opposite to the traditional scheme, where buyers are responsible for all the inventory decisions.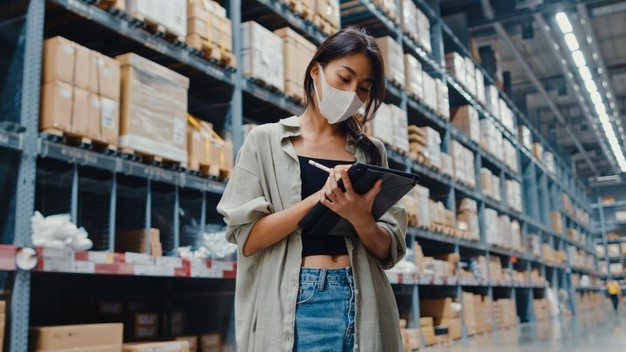 How is VMI organized in practice?
A manufacturer, supplier, or sometimes the third-party logistics company delivers the product to the seller. Further, the selling party transfers all the information on sold goods back to the distributor, who is further responsible for decision making. For example, a supplier can decide when to deliver a new batch of products or hold the new delivery for a while. 
To make vendor-managed inventory a working tactic, companies should ensure several factors.
Upstream and downstream agents should work in

tight cooperation

. There should be a high level of information exchange transparency between the two. 

Partners should emphasize

accurate forecasting

. All the critical inventory aspects such as

safety stock

,

lead time

, and similar should be accurately forecasted. 

There should be

regular reviews

of the vendor-managed inventory working practices. There is always room for improvement, and partner companies should continuously invest in their cooperation.  
What's the "secret ingredient" of VMI success?
We've mentioned before that transparent and timely information exchange is one of the key factors positively influencing VMI effectiveness. On the other hand, frequent communication disruptions can happen between agents, resulting in poor forecasting and managerial decisions. 
Here's when inventory management software comes in handy. It helps integrate the information from all selling channels in one source and has real-time updates on product movements. 
For example, if a company is selling products on a few eCommerce platforms, and integrates all those platforms into one software, the software will provide automatic updates on all the orders in the company's accountt. So, if retail and distribution companies have access to the same software, both parties have timely updates on the inventory levels. This significantly cuts on the communication hassle between companies.
On top of that, advanced software can also help companies in analytics and forecasting by regularly generating sales reports and projections for the upcoming periods. 
Which inventory management feature is better to choose?
Out of an abundance of choices, we recommend the most affordable and user-friendly option, eSwap. It's a multichannel inventory management software that allows eCommerce business owners to integrate all the data from different channels in one spot.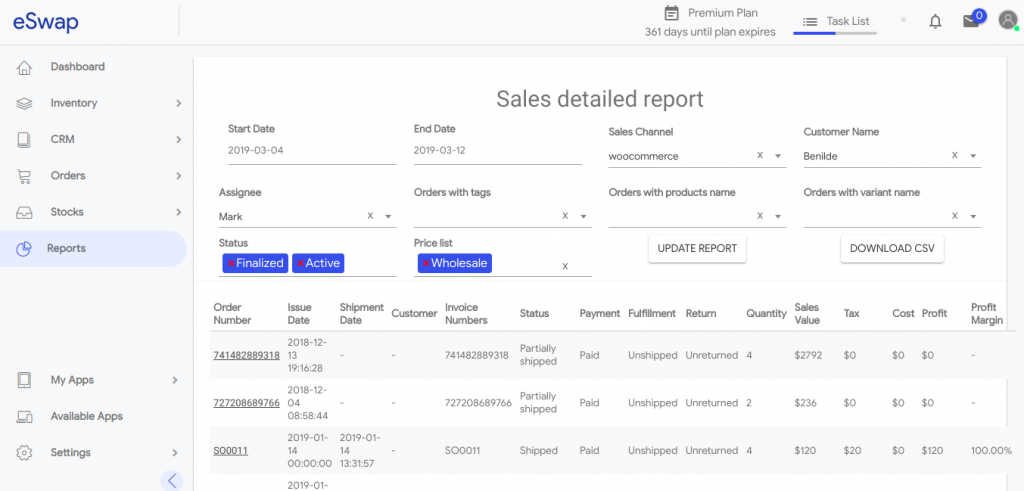 Further, it makes it dead simple to:
Filter information per channel

Sort inventory products

Track the inventory levels

Import and export a .csv data

Add new inventory
When it comes to analytics and reporting, eSwap has some good things to offer, too. The platform's Analytics & Reporting feature provides detailed inventory and sales reports, allowing you better construct projections on the previous data.
By clicking on this link, you can have a free trial of the platform for your eCommerce business. 
What are the benefits of shifting to VMI?
Are you still two-minded about whether shifting to vendor-managed inventory is a good idea? Well, let's talk facts. Below, we list the main benefits companies experience after implementing the VMI system. 
Better alignment with buyer demand
Often, retailers get stuck during demand increases. That's because even if they place an order on time, the manufacturing party might not have enough capacity to meet the sharp increase in demand in a short time. Therefore, keeping manufacturers and suppliers involved in the inventory planning process positively influences the company's preparation level to the demand fluctuations. 
Less hassle with overstocked inventory
Not proper management over order and sales volumes result in inventory overstock. That's a common issue that many companies face one way or another. As a result, there arise unnecessary costs of accruing unsold inventory. Outsourcing the inventory control to suppliers helps to cut those costs significantly. Furthermore, there is less hassle with stock shortage risks. 
To sum up
Vendor-managed inventory is the cooperation scheme that can boost your eCommerce business effectiveness. By outsourcing inventory control to suppliers, a retailing company can free itself from many expenses and concerns. Besides, suppliers are more specialized in inventory forecasting, which means the overall quality of inventory management increases with VMI. 
An essential component of vendor-managed inventory is the integrated software that can support timely updates on sales and orders. That's why it's almost impossible to imagine a working VMI scheme without automated inventory management software in place. Having that said, we recommend you use eSwap, a multichannel inventory software that significantly improves and accelerates most inventory management processes.